The Mad Scientist Initiative recently facilitated a workshop with thought leaders from across the Department of Defense, the Intelligence Community, other Government agencies, industry, and academia to address the unknown, unknowns (i.e., Black Swans) and the known, knowns (i.e., Pink Flamingos) to synthesize cross-agency thinking about possible disruptions to the Future Operational Environment.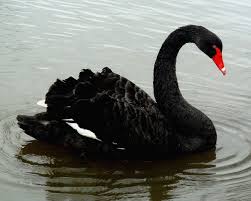 Black Swans: In Nassim Nicholas Taleb's original context, a black swan (unknown, unknowns) is an event or situation which is unpredictable, but has a major effect. For this conference, we used a looser definition, identifying possibilities that are not likely, but might have significant impacts on how we think about warfighting and security.
Pink Flamingos: Defined by Frank Hoffman, Pink Flamingos are the known, knowns that are often discussed, but ignored by Leaders trapped by organizational cultures and rigid bureaucratic decision-making structures. Peter Schwartz further describes Pink Flamingos as the "inevitable surprise." Digital photography was a pink flamingo to Kodak.
At the workshop, attendees identified the following Black Swans:
• Naturally Occurring Disaster: These events (i.e., Carrington Event — solar flare frying solid state electronics, super volcano eruptions, earthquake swarms, etc.) would have an enormous impact on the Army and its ability to continue to operate and defend the nation and support national recovery operations. While warning times have increased for many of these events, there are limited measures that can be implemented to mitigate the devastating effects of these events.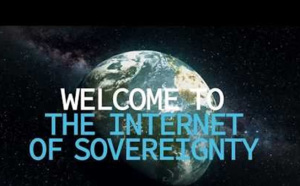 • Virtual Nations: While the primacy of Westphalian borders has been challenged and the power of traditional nation-states has been waning over the last decade, some political scientists have assumed that supranational organizations and non-state actors would take their place. One potential black swan is the emergence of virtual nations due to the convergence of blockchain technologies, crypto-currency, and the ability to project power and legitimacy through the virtual world. Virtual nations could be organized based on ideologies, business models, or single interests. Virtual nations could supersede, supplement, or compete with traditional, physical nations. The Army of the future may not be prepared to interact and compete with virtual nations.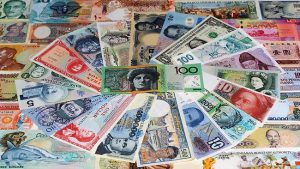 • Competition in Venues Other than Warfare (Economic, Technological, Demographic, etc.) Achieving Primacy: In the near future, war in the traditional sense may be less prevalent, while competitions in other areas may be the driving forces behind national oppositions. How does the Army need to prepare for an eventuality where armed conflict is not as important as it once was?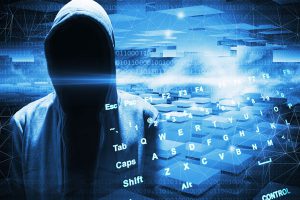 • Alternate Internet — "Alternet": A distinct entity, separate from the general commercial internet, only accessible with specific corresponding hardware. This technology would allow for unregulated and unmonitored communication and commerce, potentially granting safe haven to criminal and terrorist activities.


At the workshop, attendees identified the following Pink Flamingos: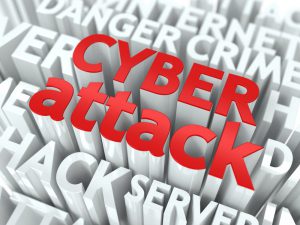 • Safe at Home: Army installations are no longer the sanctuaries they once were, as adversaries will be able to attack Soldiers and families through social media and other cyberspace means. Additionally, installations no longer merely house, train, and deploy Soldiers — unmanned combat systems are controlled from home installations -— a trend in virtual power that will increase in the future. The Army needs a plan to harden our installations and train Soldiers and families to be resilient for this eventuality.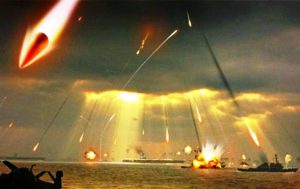 • Hypersonics: High speed (Mach 5 or higher) and highly maneuverable missiles or glide vehicles that can defeat our air defense systems. The speed of these weapons is unmatched and their maneuverability allows them to keep their targets unknown until only seconds before impact, negating current countermeasures.



• Generalized, Operationalized Artificial Intelligence (AI): Artificial intelligence is one of the most prominent pink flamingos throughout global media and governments. Narrow artificial intelligence is being addressed as rapidly as possible through ventures such as Project MAVEN. However, generalized and operationalized artificial intelligence – that can think, contextualize, and operate like a human – has the potential to disrupt not only operations, but also the military at its very core and foundation.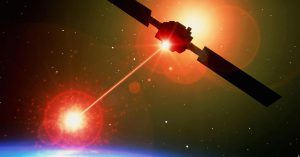 • Space/Counterspace: Space is becoming increasingly congested, commercialized, and democratized. Disruption, degradation, and denial in space threatens to cripple multi-domain warfare operations. States and non-state actors alike are exploring options to counter one another, compete, and potentially even fight in space.



• Quantum Sciences: Quantum science – communication, computing, and sensing – has the potential to solve some intractable but very specific problem sets. Quantum technology remains in its infancy. However, as the growth of qubits in quantum computing continues to expand, so does the potentiality of traditional encryption being utterly broken. Quantum sensing can allow for much more precise atomic clocks surpassing the precision timing of GPS, as well as quantum imaging that provides better results than classical imaging in a variety of wavelengths.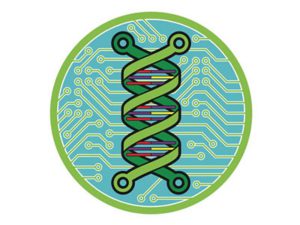 • Bioweapons/Biohacking: The democratization of bio technology will mean that super-empowered individuals as well as nation states will have the ability to engineer weapons and hacks that can augment friendly human forces or target and degrade enemy human forces (e.g., targeted disease or genetic modifications).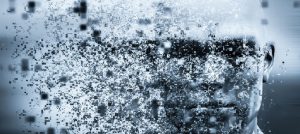 • Personalized Warfare: Warfare is now waged on a personal level, where adversaries can attack the bank accounts of Soldiers' families, infiltrate their social media, or even target them specifically by their genetics. The Army needs to understand that the individual Soldier can be exploited in many different ways, often through information publicly provided or stolen.
• Deep Fakes/Information Warfare: Information warfare and "fake news" have played a prominent role in global politics over the last several years and could dominate the relationship between societies, governments, politicians, and militaries in the future operational environment. Information operations, thanks to big data and humanity's ever-growing digital presence, are targeted at an extremely personal and specific level. One of the more concerning aspects of this is an artificial intelligence-based human image/voice synthesis technique known as deep fakes. Deep fakes can essentially put words in the mouths of prominent or trusted politicians and celebrities.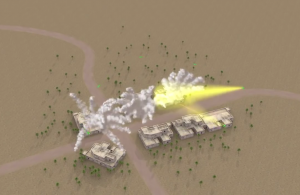 • Multi-Domain Swarming: Swarming is often thought about in terms of unmanned aerial systems (UAS), but one significant pink flamingo is swarming taking place across multiple domains with self-organizing, autonomous aerial, ground, maritime (sub and surface), and even subterranean unmanned systems. U.S. defense systems on a linear modernization and development model will not be capable of dealing with the saturation and complexity issues arising from these multi-domain swarms.



• Lethal Autonomy: An autonomous system with the ability to track, target, and fire without the supervision or authority of a human in/on the loop. The U.S. Army will have to examine its own policy regarding these issues as well as our adversaries, who may be less deterred by ethical/policy issues.



• Tactical Nuclear Exchange: While strategic nuclear war and mutually assured destruction have been discussed and addressed ad nauseam, not enough attention has been given to the potential of a tactical nuclear exchange between state actors. One tactical nuclear attack, while not guaranteeing a nuclear holocaust, would bring about a myriad of problems for U.S. forces worldwide (e.g., the potential for escalation, fallout, contamination of water and air, and disaster response). Additionally, a high altitude nuclear burst's electromagnetic pulse has the potential to fry solid state electronics across a wide-area, with devastating results to the affected nation's electrical grid, essential government services, and food distribution networks.
Leaders must anticipate these future possibilities in determining the character of future conflicts and in force design and equipping decisions. Using a mental model of black swans and pink flamingos provides a helpful framework for assessing the risks associated with these decisions.
For additional information on projected black swans for the next 20+ years, see the RAND Corporation's Discontinuities and Distractions — Rethinking Security for the Year 2040.