During the 2017 Mad Scientist Conference on Robotics, Artificial Intelligence and Autonomy at Georgia Tech Research Institute, notable futurist Dr. James Canton challenged the audience with an interesting question, "Are your organizations future ready?" It seems this simple question drives all of our work to improve strategic foresight and anticipate challenges and opportunities. But how does this question translate into organizational culture and action?
For the United States Army, the case for being future ready is connected to our modernization processes and the speed at which we capitalize on windows of opportunity. For a business or corporation, it might be an emerging technology that will change a current business model.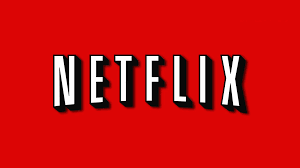 This comes down to whether we want to be an organization like Netflix — embracing the digital revolution to create a new business model and transforming the way consumers obtain video content (away from legacy video box stores, initially to DVDs ordered on-line and received via the U.S. Postal Service, then to streaming original content on-demand); or like Kodak — developing a digital camera in 1975, but dropping it out of fear that it threatened their then lucrative analog film business, thereby missing the digital media wave that would forever change their business model.
Netflix was future ready, while Kodak writhed in bankruptcy and suffered a slow, painful decline.


The first step in answering Dr. Canton's question is asking a series of future-oriented questions. These questions frame a start point for building a future ready organization in hypercompetitive environments.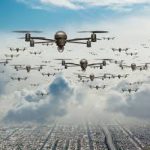 • How does our organization transform to face challenges or opportunities in a rapidly evolving operational environment?




• How does our organization build, retain, and regain decisive advantage in relation to our competitors?


• How does our organization develop the ability to quickly adapt to emerging trends and traditional and non-traditional competitors' actions?




Answering these questions requires an open approach to developing understanding about future possibilities. One commonly held assumption about the future is that diverse teams and a broad range of expertise is needed to gain an understanding of the future and to see the possibilities for achieving advantage. The Mad Scientist team has identified five key attributes to these types of future oriented teams:
• Building globally connected, distributed subject matter expert networks. Knowledge is the currency of future oriented organizations and much of it exists outside of any one organization.
• Developing a network of idea creation that moves the most promising to low cost experimentation. The wisdom of the crowd is essential for broad, creative, and less constrained idea development and for quickly cutting through bureaucratic and cultural roadblocks.
• Creating networks of teams that feel supported while simultaneously supporting other parts of the organization. Successful teams of teams often are not bound by hierarchical relationships.
• Brokering ideas and then connecting them to innovation ongoing across an organization. Many future oriented organizations have a hub that connects innovation sparks to further invention and ideas, which can create exponential improvement.
• Partnering across the organization to move innovative ideas to those who can actualize concepts and deliver results. Large organizations can take some lessons from venture capitalists sponsoring and connecting partners who can quickly transform ideas into low-cost experimentation and results.
Making your organization future ready requires a deliberate approach in thinking about the future, a culture that improves idea creation, and a structure that moves ideas to action quickly. Asking future-oriented questions and building, developing, creating, brokering, and partnering takes these answers and creates purposeful action. Instilling future readiness in your organization does not equivocally divert your focus from current and near-term operations and planning; thoughtful intention and attention on the future insulates organizations from rapid obsolescence.
To hear more about being a future-oriented organization, watch Dr. James Canton's presentation at the Georgia Tech Mad Scientist Conference.
Also, watch Boston Consulting Group's Allison Sander's TED talk on mega trends and inevitable futures.