[Editor's Note:  The Army's Mad Scientist Laboratory is pleased to feature another excerpt from the United States Army War College (USAWC) Team Techno-Warfare Group's Techno Sentient Warfare in 2035.  This report documents the findings from their group Strategic Research Requirement that occurred over eight months (from October 2022 to May 2023).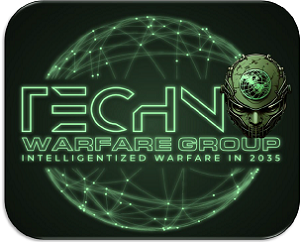 The Team Techno-Warfare Group consisted of COL Leslie Carlson (USA), LTC Fidel Arvelo (USA), LTC Phillip Cain (USA), LTC Samuel Meyer (USA), and Col (s) Dorian Hatcher (USSF). Their requirement synthesized and analyzed open-source information and interviews with subject-matter experts to answer the following strategic question posed by the Deputy Chief of Staff, G-2, U.S. Army Training and Doctrine Command: What will Intelligentized warfare look like and what skill sets will leaders need to win in this environment?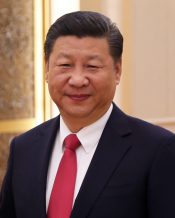 China — our pacing challenge — continues modernizing its People's Liberation Army (PLA).  In addressing the 20th National Congress of the Chinese Communist Party (CCP) on October 16, 2022, China's President Xi Jinping stated that quickly elevating the People's Liberation Army (PLA) to a world-class army is a strategic requirement, and that China would adhere to the integrated development of the PLA through the concept of "three-izations" (三化) — mechanization, informatization, and intelligentization. Per the TRADOC G-2's ATP 7-100.3, Chinese Tactics, this latter concept "incorporates numerous emerging technologies—including decentralized computing, data analytics, quantum computing, artificial intelligence, and unmanned or robotic systems—into the PLA's conceptual framework….  seek[ing] to increase the pace of future combat by effectively fusing information and streamlining decision-making, even in ambiguous or highly dynamic operating environments." Xi further stated that these three-izations were to be pursued simultaneously and in parallel.
Today's post by Col (s) Dorian Hatcher examines how the PLA's Strategic Support Force (PLASSF) "represents the evolution of several basic Chinese warfighting principles into a unified command structure…. combin[ing] numerous capabilities along the competition continuum and seek[ing] to employ them in a more structured and coherent way than the largely piecemeal approach previously used by the PLA."  Recognizing that force modernization is an inherently gradual process (e.g., while the vaunted Nazi Wehrmacht's Blitzkrieg successfully harnessed and integrated mechanization, air power, and radio command and control capabilities to win lightning fast victories over Poland, the Low Countries, and France, it remained a predominantly dismounted infantry and h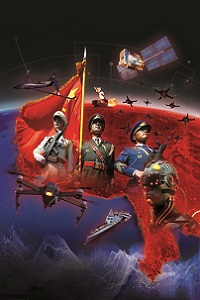 orse-drawn force throughout the Second World War), the PLASSF represents a transformative organizational capability in our pacing challenge, for which the U.S. Army and Joint Force has no analog. The question our political and military leaders need to address is this:  Will China's intelligentized warfare concept and its associated unified command structure provide the PLA with an overmatch capability? Will they prove to be as transformative as our own DoD's Joint reforms were, enacted following Operation Urgent Fury? Read on!] 
Executive Summary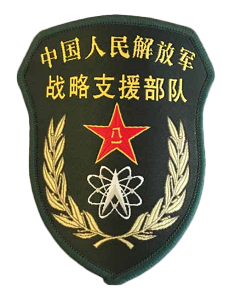 The People's Liberation Army Strategic Support Force (PLASSF) is positioned to almost certainly (93-99%) surpass the United States military in Intelligentized Warfare by 2030. Due to the U.S. primary focus on Large-Scale Combat Operations (LSCO), the DoD has underestimated the importance of operational concepts and innovative force structures within the Gray zone of the competition continuum. China's dominance in Intelligentized warfare stems from its innovative doctrine, radical force structure changes, and the utilization of civilian-military fusion to revolutionize its military operations. As China's global stature grows, its perceptions and assessments evolve with its leader's interests. Despite the United States' reputation as the world's most advanced military, complacency could result in the U.S. falling behind China in intelligentized warfare by as early as 2027, with a likelihood of 93-99%.
Discussion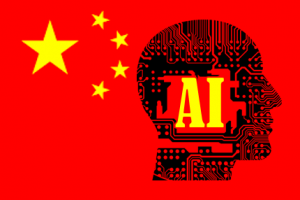 In late 2015, China's PLA created a strategic vision of a future battlefield environment dominated by artificial intelligence, cognitive warfare, and weapons autonomy. They call this type of warfare "intelligentized warfare."1   China's military leadership did not transfer their space program, cyber warfare, cognitive warfare, and electronic warfare to one of the existing services but, instead, created an entirely new organizational framework — the PLASSF. The amalgamation of these efforts has required establishing a new and distinct type of organization, which has proffered a revolution in Chinese military affairs. Intelligentization is a unique concept China introduced to the world, which utilizes the machine speed and processing power of artificial intelligence to revolutionize military planning, operational command, and decision-support warfare doctrine. By combining artificial intelligence, cognitive warfare, machine learning, and human-machine collaboration, China has developed a highly sophisticated intelligentized warfare doctrine that employs advanced physical force structures within the PLASSF to further Xi Jinping's political gains. This doctrine encompasses technologies such as intelligent communication networks, brain science initiatives, and combat robotics.
This poses a significant challenge for the United States, as DoD struggles to adopt these advanced technologies or concepts or even update their existing systems and force structure accordingly.
China's establishment of the PLASSF has given them a military space and information-warfare organization that is vastly different from those handling similar missions for the United States and its allies. By integrating space, cyber, cognitive warfare, and electronic warfare, China has created a unique force structure that will fully realize intelligentized warfare capabilities by 2030, with plans to test these capabilities in Taiwan. As a result the Council on Foreign Relations and senior U.S. intelligence analyst believe, "the cognitive domain will become another battle domain next to the land, sea, air, space, electromagnetic, and cyber domains of warfare." According to a DoD Report on Military and Security Developments Involving The People's Republic of China, "PLA strategists have affirmed that new technologies will accelerate the speed and intensity of future warfare. They advocate that A.I. operationalization is critical to enhancing information processing speed and quality, enabling more accurate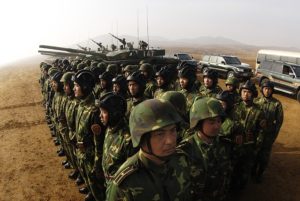 decision-making and creating a strategic advantage against potential adversaries." In addition, the DoD report reveals that Chinese leadership has set an ambitious goal for military modernization by 2027, coinciding with the 100th anniversary of the PLA's founding. This goal involves achieving the "integrated development of mechanization, informatization, and intelligentization" of its forces. This powerful statement highlights China's determination to become the global dominant military force, leaving the rest of the world struggling to keep up with its advanced and intelligentized military capabilities.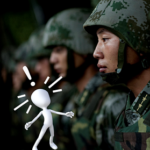 Despite recent institutional training and new doctrine publication changes in the United States, the DoD leaders required to prepare, defend, and fight an Intelligentized war are alarmingly underprepared. The DoD has not provided the necessary training to address these critical gaps in knowledge, understanding, and expertise. This leaves the United States without its own version or counter to the PLASSF, no intelligentized warfare doctrine, and no future forces program equipped to handle intelligentized warfare as a multi-domain operational problem in the future. This lack of preparation and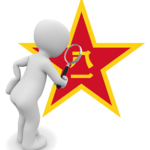 response to China's advanced intelligentized warfare capabilities is a potential vulnerability that must be urgently addressed if the free world is to retain a competitive and effective advantage and deterrence in the global military landscape.
Analytic Confidence
The confidence level for this estimate is High, as multiple sources have provided examples of significant advancements in Chinese intelligentized warfare, particularly regarding the PLASSF and the integration between Chinese academic institutions and the military. Ongoing analysis of open-source reporting and classified reporting is needed to fully understand the extent of China's intelligentized warfare capabilities. Most sources agree that China's intelligentized warfare provides a critical advantage to its military. However, this estimate remains subject to change due to the long-time span and rapid technological advancements in intelligentized warfare. This estimate can be refined further with additional time and staffing, given the volume of scientific literature associated with intelligentized warfare.
If you enjoyed this post, check out Team Techno-Warfare Group's Techno Sentient Warfare in 2035 Final Report…
…  as well as the following related TRADOC G-2 and Army Mad Scientist content:
China Landing Zone content on the TRADOC G-2's Operational Environment Enterprise public facing page — including the BiteSize China weekly topics, People's Liberation Army Ground Forces Quick Reference Guide, and much more!
ATP 7-100.3, Chinese Tactics (especially pages 1-10 & 1-11 addressing the PLA's informatization and Intelligentization efforts, and pages 3-6 & 3-7 addressing the PLA's Strategic Support Force),
"People's Liberation Army Transitioning from "Informationized" to Intelligent Warfare Concepts" article on pages 8 & 9 in the TRADOC G-2's OE Watch, Issue 7
The Operational Environment (2021-2030): Great Power Competition, Crisis, and Conflict, along with its source document
The Most Consequential Adversaries and associated podcast, with GEN Charles A. Flynn
Volatility in the Pacific: China, Resilience, and the Human Dimension and associated podcast, with General Robert Brown (USA-Ret.)
How China Fights and associated podcast
China's PLA Modernization through the DOTMLPF-P Lens, by Dr. Jacob Barton
"Intelligentization" and a Chinese Vision of Future War
The PLA and UAVs – Automating the Battlefield and Enhancing Training
A Chinese Perspective on Future Urban Unmanned Operations
China: "New Concepts" in Unmanned Combat and Cyber and Electronic Warfare
The PLA: Close Combat in the Information Age and the "Blade of Victory"
Competition in 2035: Anticipating Chinese Exploitation of Operational Environments
China: Building Regional Hegemony and China 2049: The Flight of a Particle Board Dragon, the comprehensive report from which this post was excerpted
Competition and Conflict in the Next Decade
Disrupting the "Chinese Dream" – Eight Insights on how to win the Competition with China
China and Russia: Achieving Decision Dominance and Information Advantage, by Ian Sullivan
History Doesn't Repeat Itself, but it Does Rhyme, by Aaron Horwood
Col (s) Dorian C. Hatcher, a Space Acquisitions Officer in the United States Space Force, has an extensive military background with leadership roles, including Task Force Commander, Battalion Commander, and Counter Improvised Threat/C-UAS Force Protection Branch Chief for US Army Central. Upon his Army War College graduation, Col (s) Hatcher will become the Deputy Director of the Architecture Integration Directorate for the Assistant Secretary of the Air Force for Space Acquisition and Integration.
Disclaimer: The views expressed in this blog post do not necessarily reflect those of the U.S. Department of Defense, Department of the Army, Army Futures Command (AFC), or Training and Doctrine Command (TRADOC).
1 Intelligentized warfare is China's approach of incorporating emerging technologies such as artificial intelligence, cloud computing, big-data analytics, quantum information, the internet of things, cognitive dimension, and unpiloted systems to achieve dominance.
Koichiro Takagi, "The Future of China's Cognitive Warfare: Lessons from the War in Ukraine | Hudson," July 22, 2022, https://www.hudson.org/national-security-defense/the-future-of-china-s-cognitive-warfare-lessons-from-the-war-in-ukraine