[Editor's Note:  Army Mad Scientist is pleased to present our latest episode of The Convergence podcast, featuring General Robert Brown (USA-Ret.), President and Chief Executive Officer, Association of the United States Army (AUSA), discussing how the Army can reach the next generation of Americans, the creation of Multi-Domain Task Forces, challenges in the Pacific Area of Responsibility (AOR), and the importance of the Human Dimension — Enjoy!]

[If the podcast dashboard is not rendering correctly for you, please click here to listen to the podcast.]

General Robert Brown (USA-Ret.) is an experienced commander who has led at every level, from platoon through Army Service Component Command. Serving as Commanding General of U.S. Army Pacific, General Brown led the Army's largest service component command responsible for 106,000 Soldiers across the Indo-Pacific Region before his September 2019 retirement.
General Brown is a 1981 graduate of the U.S. Military Academy at West Point, New York, where he was commissioned as an Infantry Second Lieutenant. His assignments took him across the globe including deployments in support of Operation Uphold Democracy in Haiti, Operation Joint Forge in Bosnia-Herzegovina, and two combat deployments in support of Operation Iraqi Freedom.
Before U.S. Army Pacific, he commanded the U.S. Army Combined Arms Center at Fort Leavenworth, Kansas; I Corps and Joint Base Lewis-McChord, Washington; and the U.S. Army Maneuver Center of Excellence and Fort Benning, Georgia.
He also served as Chief of Staff for U.S. Army Europe; Deputy Commanding General for the 25th Infantry Division; Commander, 1st Brigade (Stryker) 25th Infantry Division; Commander, 2nd Battalion 5th Cavalry, 1st Cavalry Division; the Joint Staff, J-8; Army Staff, Strategy and War Plans Division G3/5/7 in the Pentagon; Aide-de-Camp, Vice Chief of Staff, U.S. Army; Executive Officer to Commander, U.S. Indo-Pacific Command; Assistant Professor and Deputy Director, Center for Enhanced Performance, West Point; and Infantry Assignment Officer, Human Resources Command.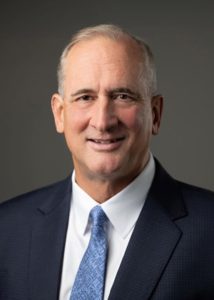 General Brown holds a Bachelor of Science from the United States Military Academy, a Master of Education from the University of Virginia, and a Master of Science in National Security and Strategic Studies (Distinguished Graduate) from the National Defense University.
General Brown retired after more than 38 years of service. He was a Distinguished Senior Fellow at the Association of the United States Army (AUSA) before becoming President and CEO in October 2021.
In today's podcast, General Brown discusses how the Army can reach the next generation of Americans, the creation of Multi-Domain Task Forces, challenges in the Pacific AOR, and the importance of the Human Dimension. The following bullet points highlight key insights from our discussion:
AUSA

, like many other thought-leading organizations, has found itself needing to adjust to changing demographics and has focused its outreach on connecting the Army with the community. Army bases have become heavily fortified in the post-9/11 environment, making it more difficult to reach that next generation of potential recruits. With "community connectors" and "community partners," AUSA has the opportunity to tell the Army story and make those critical links.
The Chinese Communist Party (CCP) is more aggressive now than in the last several decades. Relying on his experience as the Commanding General of U.S. Army Pacific (USARPAC), GEN Brown believes the combination of an aggressive and over-confident CCP could be dangerous and potentially lead to accidental conflict.
China's Anti-Access/Area Denial (A2/AD) capabilities are robust within the First Island Chain (shown in

blue

, above), and China seeks to strengthen its capabilities to reach farther into the Pacific Ocean (the Second Island Chain, shown in red, above). /  Source:  Defense Intelligence Agency, China Military Power

In the Indo-Pacific, it will be a Joint fight and every domain matters. China's Anti-Access/Area Denial (A2/AD) is powerful and can repel U.S. Forces at significant distance. To combat this A2/AD problem, GEN Brown and others created the Multi-Domain Task Forces (MDTF) – a small maneuver force that could get inside that A2/AD bubble and persistently occupy land – enabling air and maritime assets to enter the fight.
People are our advantage and analyzing the human dimension has unearthed some latent truths. Training, education, and Leader development will need to produce individuals who thrive in ambiguity and chaos and the next generation of Soldiers must be empowered

.
Resilience can be built. With ubiquitous connectivity through social media, failures are rarely kept private. Responding to failure is a crucial component of building resilience and a critical part of success. Providing a purpose, goals, and spiritual foundation for the squad will help them develop the characteristics necessary to respond positively to failure and grow resilience within their unit.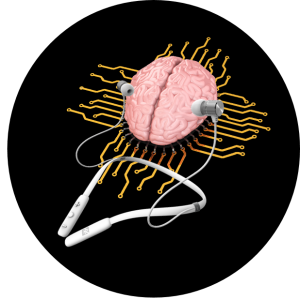 Stay tuned to the Mad Scientist Laboratory for our next episode of The Convergence on 27 April 2023!
If you enjoyed this post, check out the following related content:
China Landing Zone content on the TRADOC G-2's Operational Environment Enterprise public facing page — including the BiteSize China weekly topics, ATP 7-100.3, Chinese Tactics, People's Liberation Army Ground Forces Quick Reference Guide, and more!
The Operational Environment (2021-2030): Great Power Competition, Crisis, and Conflict, along with its source document
U.S. Demographics, 2020-2028: Serving Generations and Service Propensity
The Inexorable Role of Demographics and Using Wargames to Reconceptualize Military Power, by proclaimed Mad Scientist Caroline Duckworth
The Most Consequential Adversaries and associated podcast, with GEN Charles A. Flynn
How China Fights and associated podcast
China's PLA Modernization through the DOTMLPF-P Lens, by Dr. Jacob Barton
Competition in 2035: Anticipating Chinese Exploitation of Operational Environments
Synchronizing Modernization across the Army and associated podcast, with GEN Gary M. Brito
The Secret Sauce of America's Army and associated podcast, with GEN Paul E. Funk II (USA-Ret.)
Setting the Army for the Future (Parts II and III)
New Skills Required to Compete & Win in the Future Operational Environment 
The Future of Talent and Soldiers  and associated podcast, with MAJ Delaney Brown, CPT Jay Long, and 1LT Richard Kuzma
The Trouble with Talent: Why We're Struggling to Recruit and Retain Our Workforce by Sarah L. Sladek
Disclaimer: The views expressed in this blog post do not necessarily reflect those of the U.S. Department of Defense, Department of the Army, Army Futures Command (AFC), or Training and Doctrine Command (TRADOC).