[Editor's Note:   Last November, Army Mad Scientist's The Convergence podcast interviewed a panel of four world class Russian military subject matter experts (SMEs) to discuss How Russia Fights. Now, almost five months into Russia's "Special Military Operation" in Ukraine, Army Mad Scientist revisits this topic to explore what we've learned with returning panelists Ian Sullivan, Samuel Bendett, and Katerina Sedova, joined by BG Peter B. Zwack (USA-Ret.), BG Peter L. Jones (USA-Ret.), and Dr. Mica Hall — Enjoy!]
[If the podcast dashboard is not rendering correctly for you, please click here to listen to the podcast.]
Army Mad Scientist interviewed the following world-class SMEs to address what we've learned about How Russia Fights 2.0:
Ian Sullivan serves as the Senior Advisor for Analysis and ISR to the Deputy Chief of Staff, G-2, at the U.S. Army Training and Doctrine Command (TRADOC G-2). This is a Tier One Defense Intelligence Senior Level (DISL) position. He is responsible for the analysis that defines and the narrative that explains the Army's Operational Environment, which supports integration across doctrine, organization, training, materiel, leadership and education, personnel, facilities, and policy. Mr. Sullivan is a career civilian intelligence officer who has served with the Office of Naval Intelligence (ONI); Headquarters, U.S. Army Europe and Seventh Army, Deputy Chief of Staff, G-2 (USAREUR G-2); and as an Office of the Director of National Intelligence (ODNI) cadre member at the National Counterterrorism Center (NCTC). Prior to assuming his position at the TRADOC G-2, Mr. Sullivan led a joint NCTC Directorate of Intelligence /Central Intelligence Agency Counterterrorism Mission Center unit responsible for Weapons of Mass Destruction terrorism issues, where he provided direct intelligence support to the White House, senior policymakers, Congress, and other senior customers throughout the Government. He was promoted into the Senior Executive ranks in June 2013 as a member of the ODNI's Senior National Intelligence Service, and transferred to the Army as a Defense Intelligence Senior Level employee in January 2017. Mr. Sullivan is also a frequent and valued contributor to the Mad Scientist Laboratory.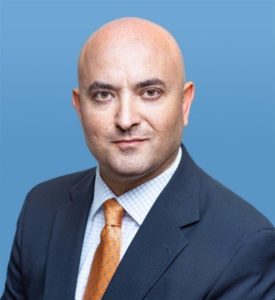 Sam Bendett is an Adviser with CNA's Strategy, Policy, Plans and Programs Center (SP3), where he is a member of the Russia Studies Program. He is also an Adjunct Senior Fellow at the Center for a New American Security. His work involves research on Russian defense and technology developments, unmanned and autonomous military systems and artificial intelligence, as well as Russian military capabilities and decision-making during crises. He is a Member of CNA's Center for Autonomy and Artificial Intelligence, and a proclaimed Mad Scientist, having contributed multiple insightful blog posts to the Mad Scientist Laboratory addressing Russian autonomous weapons and presented informative topics during a number of Army Mad Scientist webinars and conferences. He is also a Russian military autonomy and AI SME for the DoD's Defense Systems Information Analysis Center.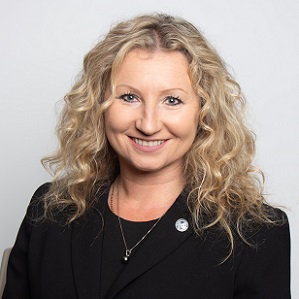 Katerina Sedova  currently serves at the Global Engagement Center in the U.S. Department of State. Formerly a Research Fellow at the Georgetown University's Center for Security and Emerging Technology, Ms. Sedova helps coordinate efforts at the GEC's Russia Division to analyze, expose, and counter Russia's disinformation, including about its war in Ukraine. Following the 2016 election, the U.S. Government greatly increased its efforts to protect future elections from foreign influence. As part of that effort, the GEC's mission was significantly expanded to fill a critical gap:  the need to expose and counter the disinformation that foreign adversaries spread overseas. More specifically, the GEC's mission is to lead and coordinate U.S. Government efforts to recognize, understand, expose, and counter foreign disinformation aimed at undermining the stability of the United States, our allies, and our partners.  Ms. Sedova is a proclaimed Mad Scientist, having participated in our AI Speeding up Disinformation panel discussion during the Mad Scientist Weaponized Information Series of Virtual Events in 2020.
BG Peter B. Zwack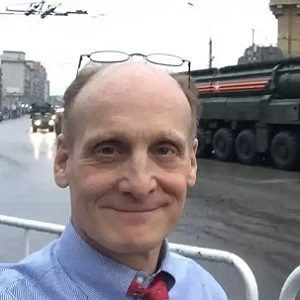 is a non-resident Wilson Center Global Fellow focusing on Russian-Eurasian challenges and opportunities at The Kennan Institute. This follows almost fours years at the National Defense University (2015-2019) and 34 years in the U.S. Army.  BG Zwack concluded 25 months (2012-2014) as the Senior Defense Official/ Defense Attaché to Russia where he witnessed tumultuous events and troubling changes involving Russia and our security relationship. Having joined the private sector, BG Zwack consults, speaks, teaches, and writes on a broad range of topics ranging from Russia and Eurasia to leadership lessons-learned. He has a wide range of experience, including command, staff, and managerial positions at every echelon from tactical to strategic, military to diplomatic, supporting 4-star commanders and Ambassadors. BG Zwack has taught international security studies at the Masters level and lectures regularly within numerous government and private venues.
BG Peter L. Jones  served as the Director, Russian New Generation Warfare (RNGW) Study Group in 2016-7, tasked with analyzing Russian disruptive technologies and methods in support of the Army Capabilities Integration Center at Ft. Eustis, Virginia.  BG Jones coordinated with Combatant Commands, DoD, the Joint Staff, academia, and the Intelligence Community to determine implications for future force and capability development.  Leading the review and analysis of critical intelligence reports and studies; participating in Army, EUCOM and USAREUR CONPLAN scenario analysis and wargames; and developing Army and Joint Staff operating concepts — BG Jones integrated findings into the development of the U.S. Army's Multi-Domain Battle and supporting functional concepts.  BG Jones also served as the Chief of Infantry for the U.S. Army and Commandant of the Infantry School, responsible for all generating aspects of the Army's Infantry force, to include doctrine, organization, training, materiel, leadership and education, personnel, facilities, and policy.  He is a decorated combat leader with over 48 months of combat deployments. BG Jones currently serves as the President and Chief Operating Officer for the National Infantry Museum Foundation.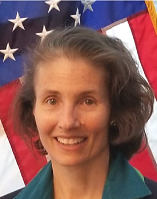 Dr. Mica Hall serves as Devil's Advocate Red Team, TRADOC G-2, where she develops innovative strategies to attract, educate, and train intelligence and non-intelligence professionals for the DoD.  Dr. Hall coordinates activities with senior leaders within the DoD to gain support for new strategies and Army initiatives, and supports efforts to implement new programs throughout the Intelligence Community and influence applicable DoD-wide programs. Prior to joining the TRADOC G-2, Dr. Hall served over two decades at the Defense Language Institute in a number of leadership positions, including    Associate Provost, Directorate of Continuing Education; Dean, Persian Farsi School; Academic Specialist, Middle East I; Associate Dean, Extension Programs; Branch Chief, Russian Intermediate/ Advanced; and Assistant Professor, Russian Basic, Intermediate, and Advanced Courses.  Dr. Hall has also contributed insightful blog posts to the Mad Scientist Laboratory exploring Russia's move to adopt and weaponize the cryptoruble as a means of asserting its digital sovereignty and ensuring national security.
In today's post and podcast, our panel of SMEs discuss what we've learned during the last five months of Russia's "Special Military Operation" in eastern Ukraine.  The following bullet points highlight key insights from our interview:
The conflict with Ukraine has not gone the way Russia expected. Early underestimation of the Ukrainian military to combat a peer adversary has led to minimal successes and slow acquisition of territory. However, the conflict has reached a rhythm now, with a pace that more closely resembles the slog of the western front in WWI, instead of the quick and decisive campaign Russia envisioned.
Russia conducted a number of exercises to prepare for this conflict, but they didn't exercise the critical webs and hubs of logistics, long road marches, and frontal operations efficiently. Their invasion started with an assumption of little to no resistance and a disdain in their planning for the professionalism and tenacity of Ukrainian fighters.
Russian modernization is an evolving concept. Some advanced technology was adopted and integrated into the forces well, and some was not. Many weapons and systems in the research and development stages, never made it past the testing stage. At the same time, Russian peers and adversaries were developing many of the same technologies.
Russia is now getting back to basics. Their strength is fires and that approach is evident in the Donbas area where they are employing fires effectively and en masse. "Magazine depth" may be the ultimate decider in this conflict, as mass is still important and Russia has vast resources.
Prior to the war, the Russian Military was discussing the use of UAVs for ISR, targeting, and electronic warfare. We're now seeing that use in Ukraine, with unmanned systems guiding rocket and artillery forces to Ukrainian targets. The Russian military lacked this capability in large numbers prior to the war, but observed its effectiveness in Nagorno-Karabakh.
The core of the Russian invasion was built on poor assumptions and faulty intelligence and therefore was not designed as a full-scale war with full-scale mobilization. The Russian officer corps performed as well as it could under the circumstances, but an over reliance on them may have attributed to early failures and the deaths of many General Officers.
Combat experience is helpful, but it must be the right kind of experience. In Syria, the Russian military wasn't fighting the same fight it is now against a peer adversary with similar capabilities. If Russia had initially invaded Ukraine with the same tactics and concepts that they are employing at this point in the war, it may have been a very different conflict.
It is too early to learn lessons. We are still observing and contextualizing this conflict and we may not actually learn anything until well after it is over. We can't dismiss the Russian military because it had a bad start. Consequently, we can't expect that what we're seeing in Ukraine would be what we might see from Russia if they confronted NATO in a conflict.
Despite their failures, Russia may, at some point, try to claim victory by creating conditions on the ground and then looking for an off-ramp — freezing the conflict, putting a broad peace agreement in place, or making a deal directly with Ukraine. Ukraine can only hope to keep fending them off, however they have already lost a large swathes of territory.
Russia has a specific and targeted goal with its information operations — divide the West and sow distrust amongst democratic institutions. It aims to break down our existing orders and put pressure on partner governments to reverse course and limit support to Ukraine.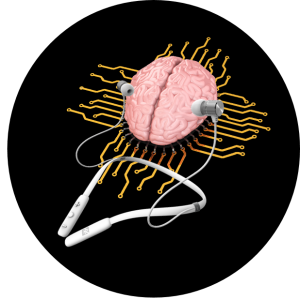 Stay tuned to the Mad Scientist Laboratory for our next episode of The Convergence — Mask and Move, or Die! — with proclaimed Mad Scientist and returning guest COL John Antal (USA-Ret.), to be published in a fortnight on 4 August 2022.  To whet your appetite, read the highlights from COL Antal's previous podcast and then listen to it directly here.
If you enjoyed this post and podcast, check out the following related content:
Our initial How Russia Fights post and associated podcast
Russia Landing Zone content on the TRADOC G-2's Operational Environment Enterprise public facing page — including the BiteSize Russia weekly topics
Insights from Ukraine on the Operational Environment and the Changing Character of Warfare
Ukraine: All Roads Lead to Urban and associated podcast; and War in Ukraine: The Urban Fight is Happening Now and the associated podcast with MAJ John Spencer (USA-Ret.)
Russia-Ukraine Conflict: Sign Post to the Future (Part 1) and Democratized Intelligence, by Kate Kilgore
How will the RUS-UKR Conflict Impact Russia's Military Modernization?, by Dr. Jacob Barton
The Bear is Still There: Four Insights on Competition with Russia
Major Trends in Russian Military Unmanned Systems Development for the Next Decade, Russian Ground Battlefield Robots: A Candid Evaluation and Ways Forward, and Autonomous Robotic Systems in the Russian Ground Forces, by proclaimed Mad Scientist Sam Bendett
China and Russia: Achieving Decision Dominance and Information Advantage, by Ian Sullivan
Russian Private Military Companies: Their Use and How to Consider Them in Operations, Competition, and Conflict
Disclaimer: The views expressed in this blog post do not necessarily reflect those of the U.S. Department of Defense, Department of the Army, Army Futures Command (AFC), or Training and Doctrine Command (TRADOC).