[Editor's Note: Army Mad Scientist is pleased to present our latest episode of The Convergence podcast, featuring General Paul E. Funk II, Commanding General, U.S. Army Training and Doctrine Command (TRADOC), addressing how the Army is modernizing doctrine given the Operational Environment, what are the challenges facing our all-volunteer force, what the Army can observe and learn from the Russia-Ukraine conflict, and how it is adapting to the changing character of warfare — Enjoy!]

[If the podcast dashboard is not rendering correctly for you, please click here to listen to the podcast.]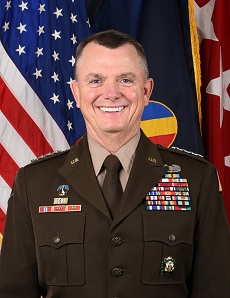 General Paul E. Funk II assumed duties as the 17th Commanding General, United States Army Training and Doctrine Command (TRADOC), on June 21, 2019. As TRADOC commander, Gen. Funk is responsible for 32 Army schools organized under 10 Centers of Excellence that recruit, train, and educate more than 750,000 Soldiers and service members annually.  Gen. Funk was born at Fort Hood and graduated from Fort Knox High School. He was commissioned an Armor Officer through ROTC upon graduation from Montana State University.  Gen. Funk has commanded at every level, Company through Corps; his combat and operational experience includes six deployments in support of Operations Desert Shield and Desert Storm, Operation Iraqi Freedom, Operation Enduring Freedom, and Operation Inherent Resolve. Gen. Funk holds a Bachelor of Arts degree in speech communications, from Montana State University, and a Master of Science degree in administration, from Central Michigan University. He is a graduate of the Armor Basic Officer Leaders and Advanced Courses, the Command and General Staff College, and completed his Senior Service College as a fellow at the Institute of Advanced Technology, University of Texas at Austin.
In today's interview,  Gen. Funk addresses how the Army is modernizing doctrine given the Operational Environment, what are the challenges facing our all-volunteer force, what the Army can observe and learn from the Russia-Ukraine conflict, and how it is adapting to the changing character of warfare.  The following bullet points highlight some of the key insights from our interview:
The all-volunteer force is at risk. Demographic trends show that the population of individuals qualified for recruitment is diminishing. Finding the "Secret Sauce" that motivates people to serve and stay in the Army will be vital to ensuring the Nation's Senior Service remains an effective and capable force.
Professionalizing the U.S. military gave the United States a quarter century of global dominance.  At its core, it prioritized the Soldier – a mission that should still be emphasized today. Though the character of war is changing, it remains, in essence, a human endeavor. Today, prioritizing the Soldier must be done holistically – nutrition, sleep, and education will all contribute to mission success.
Education is the best tool to prepare our Soldiers, and should be prioritized at every echelon. Strong doctrine can help form successful training programs and modernize the Soldier to out-think our adversary. Such education should also teach 'disciplined disobedience,' enabling Soldier-Innovators to adapt creatively to ensure mission success.
Soldiers and their families will continue to be targets of disinformation. As a result, it is essential to promote trust in the chain of command, and to ensure military families have a safe, secure, and accurate flow of information.
The adage that "it requires 10,000 hours" to master a task reigns true in military training. Synthetic training environments can facilitate necessary practice on critical tasks, but should not entirely replace live training exercises.
Sensor saturation

, in which every service member and civilian can both track the data of others and be tracked themselves, has made it impossible to hide in today's Operational Environment. The ability to operate in a reduced-technology environment may be required in future conflict.
There are four audiences of information in every conflict:  the leadership of one's own country, the Soldiers and families of our military, our allies and partners, and our adversaries. Successfully navigating the distribution of information to these groups will remain paramount to mission success.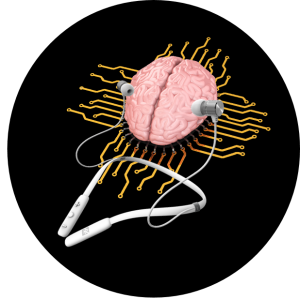 Stay tuned to the Mad Scientist Laboratory for our next episode of The Convergence podcast featuring General Charles E. Flynn, Commanding General, U.S.
Army Pacific (USARPAC), discussing the unique pacing threat posed by China, building interoperability with partner nations, and the future of multi-domain operations in INDOPACOM.
If you enjoyed this post, check out the following related content:
Recruiting the All-Volunteer Force of the Future and The Inexorable Role of Demographics, by proclaimed Mad Scientist Caroline Duckworth; and U.S. Demographics, 2020-2028: Serving Generations and Service Propensity
The Future of Talent and Soldiers with MAJ Delaney Brown, CPT Jay Long, and 1LT Richard Kuzma and associated podcast; New Skills Required to Compete & Win in the Future Operational Environment; and The Trouble with Talent: Why We're Struggling to Recruit and Retain Our Workforce, by Sarah L. Sladek
Innovation at the Edge and associated podcast; Strategic Latency Unleashed!, Going on the Offensive in the Fight for the Future, and associated podcast with former Undersecretary of the Navy (and proclaimed Mad Scientist) James F. "Hondo" Geurts and Dr. Zachary S. Davis; and Tactical Innovation: The Missing Piece to Enable Army Futures Command, by LTC Jim Armstrong
Disinformation Threats to the All-Volunteer Force and associated podcast, with MAJ Joe Littell and CPT Maggie Smith; Maximizing the Army Team's Potential!; China and Russia: Achieving Decision Dominance and Information Advantage by Ian Sullivan; The Exploitation of our Biases through Improved Technology by proclaimed Mad Scientist Raechel Melling; A House Divided: Microtargeting and the next Great American Threat by 1LT Carlin Keally; and The Erosion of National Will – Implications for the Future Strategist by Dr. Nick Marsella
From Legos to Modular Simulation Architectures: Enabling the Power of Future (War) Play, by Jennifer McArdle and Caitlin Dohrman;  A New American Way of Training, and associated podcast, with Jennifer McArdle; and The Synthetic Training Environment, presented by then Maj. Gen. Maria Gervais, Director, STE Cross Functional Team (CFT) / now LTG and Deputy Commanding General/Chief of Staff, TRADOC, from the Mad Scientist Installations of the Future Conference, and her associated slide deck
Integrated Sensors: The Critical Element in Future Complex Environment Warfare, by Dr. Richard Nabors; Nowhere to Hide: Information Exploitation and Sanitization; and War Laid Bare, by Matthew Ader
Disclaimer: The views expressed in this blog post do not necessarily reflect those of the U.S. Department of Defense, Department of the Army, Army Futures Command (AFC), or Training and Doctrine Command (TRADOC).