[Editor's Note:  Mad Scientist Laboratory is pleased to publish today's post by guest blogger Sarah L. Sladek, addressing how many industries and government organizations remain enmeshed within Twentieth Century hierarchical management constructs, despite the Nation having moved on to become a Talent Economy. Recent challenges in attracting cyber-talent is a weak signal to our Army regarding recruiting, developing, and retaining the right mix of talent necessary to achieve the Multi-Domain Operations (MDO)-Capable Force by 2028 and set the conditions for fielding an MDO-Ready Force in 2035. Read Ms. Sladek's prescription for successfully generating, recruiting, and retaining our next generations of talent — Enjoy!]
The year was 2000. The startup that launched in 1998 had outgrown the garage, relocating to a nondescript building in an office park a couple of miles off the highway.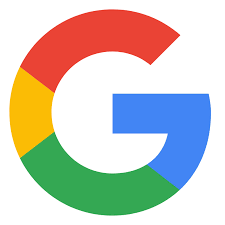 Outside that building, on an asphalt parking lot, employees played roller hockey. The games were full contact. Employees wore pads and would come back inside drenched in sweat and sometimes bloodied and bruised.
Inside the building, the game was twice as tough. Yes, there was free food for all employees and a massage therapist. The tough part was the company's founder, who would often provoke arguments with the staff over business and product decisions. He pushed his employees to develop their visions of future technologies.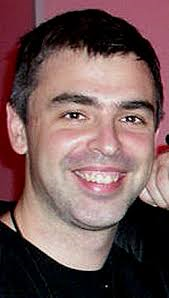 A few years after the idea of ranking web pages by their inbound links came to Larry Page in a dream, the founder of Google wrote down his five rules for management. He was in his twenties at the time. The list of rules included:
– Don't get in the way if you're not adding value;
– Ideas are more important than age; and
– The worst thing you can do is say no. If you say no, you have to help find a better way to get it done.
Somewhere at the tail end of the 20th century—perhaps right in that asphalt parking lot where the first Google employees played roller hockey—a radical change occurred and the Talent Economy emerged. Unlike other eras that have come before, this one is almost entirely powered by innovation and ideas.
Prior to this shift work was just a job, leadership was the equivalent of power, and the prioritization of talent didn't really exist. Consider this timeline: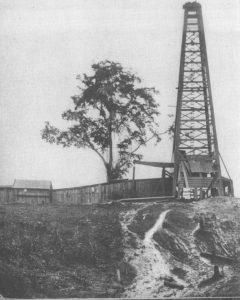 1910:  Natural resources were a company's most valuable assets. America's leading companies grew large by spending increasing amounts of capital to acquire and exploit oil, mineral deposits, forests, water, and land.
1946:  Post-World War II, companies took a lesson from the military and applied systems to everything for increased efficiency, predictability, and productivity. This move resulted in a command-and-control leadership style Baby Boomers (1946-1964) were raised knowing.
1955:  An insatiable appetite for American-made cars spurred the manufacturing industry. Companies needed labor, but mainly for routine-intensive jobs. When turnover occurred, those jobs were easy to fill, and individual workers had little bargaining power.
1963:  A relatively new breed of corporation made the list of largest companies: IBM. This company was wasn't reliant on automation or natural resources. Rather, scientists, engineers, marketers, and salespeople were at the heart of IBM's competitive advantage.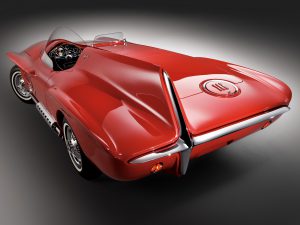 1965:  Business growth dominated the economy and more jobs began to require creativity, as well as independent judgment and decision-making skills. The concept of talent (utilizing skills, knowledge, and ideas) began to emerge.
1998:  Google was founded by Larry Page and Sergey Brin, ages 25 and 24 respectively, ushering in an era of rule-breaking and innovation among people who would have once been regarded as too young to lead or influence.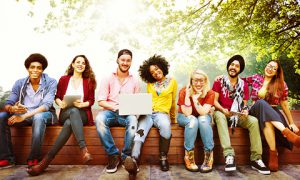 2016:  Topping the largest companies list were Apple, Microsoft, and Google, all talent-dependent companies. People under the age of 35 were starting more companies, managing bigger staffs, and realizing higher profits than any of their predecessors.
Clearly, change has happened. We've moved into a Talent Economy and the focus is on human capital. The irony is while most organizations are now prioritizing the recruitment and retention of talent, few have actually been successful at it. In fact, employee turnover has become a major concern. Gallup reports that young professional turnover alone costs U.S. companies an estimated $30.5 billion per year.
Why? Because there's a gap in our workforce.
In the past, organizations were built for scalable efficiency. Jobs were well-defined and organized to support processes and forecasts. Workers were trained to protect information and any collaboration with those outside of the organization was highly monitored or even discouraged.
Now we've moved into the 21st century—the Talent Economy—and the generations born into this era have little to no memory of the last century's methodologies. They struggle to comprehend why decisions can't be made on the fly, why they can't have a seat at the decision-making table, and why it's always been done 'that way.' They've been raised in an era fueled by collaboration, globalization, mobility, flexibility, transparency, and creativity. Anything else seems foreign and irrelevant to them.
Hence, we have a problem: an ever-widening gap between the 20th century-managed organizations, and the 21st century-raised workforce. This gap has widespread effects, including employee turnover, disengagement, and challenges finding talent. This means that every organization – including the military – needs to seriously reconsider how to find and keep talent.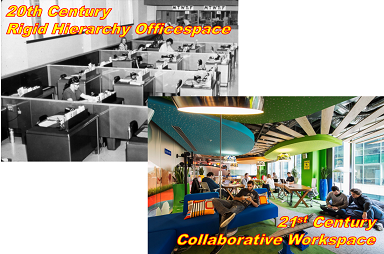 This situation is likely to get worse before it gets better largely because Baby Boomer retirements are escalating. Take the Army for instance. In 2018, the Army started out its fiscal year with an ambitious task: To bring in 80,000 new active duty soldiers. The military branch fell short of its goal partly due to a large number of senior personnel retirements. The Army Times reported that retention had "stopped the bleeding of missed recruiting goals," but the balance isn't sustainable in the long-term because the Army "could end up with more leaders than soldiers to lead."
Turnover, decline, and uncertainty about the future doesn't have to be the reality for any organization. I've spent several years researching generational behaviors and the employee engagement practices common among the most successful organizations in existence today. In brief, here are six of my key findings, which I also outline in my latest book, Talent Generation (2018).
If you want to engage the next generation of talent, this is exactly what you must do:
Put Ego Aside

In the 20th century, leadership was often the equivalent of power, fueled by a top down, 'do-it-because-I-said-so' approach to management. Today, the organizations boasting the highest employee engagement are led by leaders who exhibit a strong sense of passion, humility, and urgency. They are willing to learn from others and take risks. Unlike their 20th-century predecessors, these leaders are visionary, collaborative, and swift, never losing sight of their organization's core purpose or wavering in their desire for change.
Practice Acceptance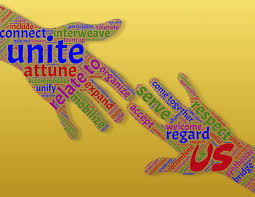 The organizations boasting high employee engagement are those that spend a considerable amount of time thinking about change and preparing for it. They also spend a considerable amount of time thinking about how to hire the best and build the best teams. The fact is, employee engagement is an impossible feat in the midst of distrust, stereotypes, and hierarchies. Today's most successful organizations are accepting of new ideas and new people and intentional about building relationships.
Put People First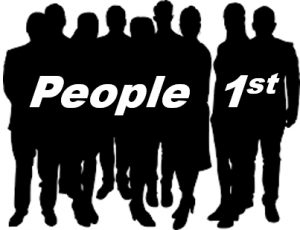 Being truly talent-focused means prioritizing your people above all else. In a talent-focused organization, the entire team is empowered and encouraged, always part of the discussion, and there's an effort to incorporate young talent into everything.
Stay Future Focused!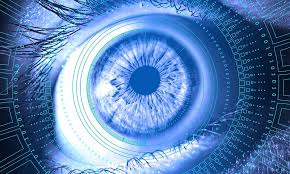 It's imperative that all organizations ask: How do we rebuild around what we need to be next, rather than what we used to be? Organizations boasting high employee engagement are focused on creating the future, not responding to it. They pay attention to trends, set aside time to contemplate their futures, and dialogue often with younger generations.
Collaborate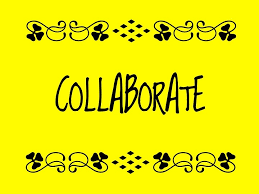 Innovation naturally happens through and exists within collaboration. And the best organizations harness innovation from their employees and outsiders—especially those from younger generations. True collaboration isn't limited to doing one project every once in a while; it's a sustained strategy which maximizes individual contribution while leveraging the collective intelligence of everyone involved.
Build a Better Future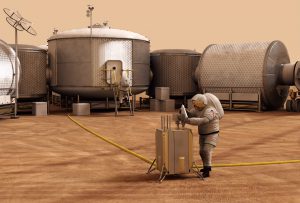 We have moved rapidly into a global, technologically advanced, knowledge-based economy. Presently, our schools are preparing students for a world we can't even imagine, and they're struggling to adapt and make the school-to-work connection. Many of today's leading organizations have aligned with student-focused initiatives, and it's critical that representatives of military, business, and industry find a way to get involved in school programming, outreach, partnering, and education. New research indicates that students hone in on a career path as early as sixth grade, so the connection must start before a student's junior or senior year in high school.
As we move from the computer age into the cyber-age, the workforce crisis will become even more apparent as new industries, jobs, and skills emerge. The real issue is no longer talent management; it's talent generation. It's imperative that organizations engage younger generations of talent, and help train and prepare future talent.
Talent is our nation's greatest asset. Talent is the heart and soul of every organization, and developing that talent has become more urgent and important than ever.
We cannot become a nation that relies on others to manufacture, create, and innovate. We cannot sit back and wait for someone else to solve this problem. If we do, we continue to fail.
We cannot be apathetic towards our future, thinking it will be someone else's problem to solve. If we do, we continue to fail.
Without talent, we have much to lose. Without talent, we have no purpose, no future, and no hope. Without talent, society fails. So let's put an end to the workforce crisis and seek to innovate, embrace change, and move our organizations into this next century. Let's make work work again.
In the post above, Ms. Sladek shared her insights for successfully generating, recruiting, and retaining human capital, the sine quo non of innovation.  Mad Scientist wants to hear your thoughts on The Operational Environment: What Will Change and What Will Drive It – Today to 2035?  Learn more about our current crowdsourcing exercise here and be sure to get your submissions in NLT 1700 EDT Next Monday — 15 July 2019!
If you enjoyed this post, please also see:
– BrAIn Gain > BrAIn Drain: Strategic Competition for Intellect
Sarah L. Sladek is the founder and CEO of XYZ University, LLC, a future-focused management consulting firm. In addition, she is the author of five books and several research papers on generations, membership and employee engagement, and the future of work. Her latest book is Talent Generation: How Visionary Organizations Are Redefining Work and Achieving Greater Success. Twitter: @SarahSladek. Web: www.xyzuniversity.com