[Editor's Note: Mad Scientist Laboratory is pleased to announce our latest episode of "The Convergence" podcast, featuring a panel discussion on the challenges associated with Soldiering and talent management in the future force.  Buckle up as MAJ Delaney Brown, CPT Jay Long, and 1LT Richard Kuzma provide an insightful "Young Turks" perspective on these critical topics and offer up several "sacred cows" on the altar of Army modernization and readiness. Please note that this podcast and several of the embedded links below are best accessed via a non-DoD network due to network priorities for teleworking — Enjoy!]
In today's podcast, the following Army officers discuss Soldiering and talent management in the future force: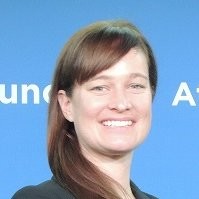 MAJ Delaney Brown is a strategist with the Army Talent Management Task Force. She has deployed in a variety of roles ranging from intelligence platoon leader to regional foreign aid coordinator and served as an Assistant Professor of American Politics in West Point's Department of Social Sciences. MAJ Delaney holds a Bachelor of Science in Comparative Politics and Systems Engineering from the United States Military Academy and a Master of International Development Policy from Georgetown University where she used quantitative methods to evaluate the efficacy of government policies. She is currently a term member at the Council of Foreign Relations and active with the Aspen Institute's Socrates Program.
CPT James "Jay" Long is an Army Reservist serving as an innovation officer at Joint Special Operations Command. Previously, he served in various infantry assignments on active duty and was a National Security Innovation Network Startup Innovation Fellow. He is based in Washington, DC.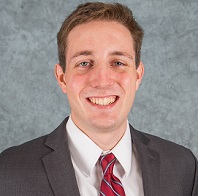 1LT Richard Kuzma is a data scientist and technical program manager at the Army Artificial Intelligence Task Force, where he applies machine learning to Army problems and helps the Army build its digital workforce. Richard is an alum of the Defense Innovation Unit and the Harvard Kennedy School, where he wrote his thesis on structural changes needed to facilitate AI adoption within the Department of Defense. He is a member of the Military Writers Guild and writes about the DoD's machine learning transformation in War on the Rocks, The U.S. Naval Institute, and The Strategy Bridge.
The following are highlights from the Podcast's panel discussion:
At a fundamental level, the Army is still looking for the same future leaders:  People who find fulfillment in service, enjoy working on hard problems, learn fast, and like to work hard.
Future Soldiers need to be capable of learning fast; possess the emotional intelligence to rapidly build, lead, and be assimilated into effective mission-oriented teams; and have the curiosity to continually learn.
The Army cannot focus on specific technical knowledge. We cannot predict the tech in five years, but we know which tech competencies will be important.
We need to re-weight the importance of physical and intellectual skills. Culturally accepting that technical fluency might outweigh the importance of a Ranger tab is difficult.
Before the Army can realize the benefits of Manned-Unmanned Teaming (MUM-T), we will need Commanders that understand networks, data, and workflows.
To paraphrase Napoleon Bonaparte — Amateurs talk tactics, masters talk logistics, and the leaders of the future will need to talk ecosystems.
We are facing a war for talent as the Army seeks similar technical skills as the civilian sector.
The Army is not effectively communicating the value proposition of serving in uniform versus working in Silicon Valley. We are not communicating what our hard problems are and allowing the talent to serve at a level where they can solve them.
Elite talent will leave the force if they cannot work on these hard problems and are not provided the tools (e.g., AI, big data, networks) available to them in the civilian sector.
The Army's force structure management and human resources policies should allow technical and cultural experts direct entry to Army service at middle management and senior leader levels. Why shouldn't an Amazon warehouse manager be able enter the Army as a logistics Major?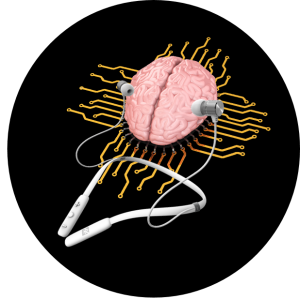 Stay tuned to the Mad Scientist Laboratory for our next podcast with Major Rob Slaughter, Director of DoD Platform One, discussing approaches to agility in DoD modernization, leading Millennials and Gen Z'ers, and the future of software on 29 October 2020!
If you enjoyed this post, check out:

New Skills Required to Compete & Win in the Future Operational Environment
Setting the Army for the Future (Parts II and III)
The Trouble with Talent: Why We're Struggling to Recruit and Retain Our Workforce, by Sarah L. Sladek
The Convergence: Innovating Innovation with Molly Cain
>>>>REMINDER:  The National Security Innovation Network (NISN) "Seeing Into the Unknown" Virtual Hackathon is still accepting submissions through 11:59 PM (PDT) this Friday, October 16, 2020!  Click here to read their Hackathon Participation Guide NOW and get your innovative ideas in BEFORE THE SUBMISSION WINDOW CLOSES!!!