[Editor's Note:  Mad Scientist Laboratory concludes our series of The Convergence podcast interviews with writers, creators, and producers who have a wealth of knowledge and experience envisioning the future in diverse and unique ways. Creative writing and narrative building help us to explore how emergent technologies and other capabilities could be employed and operationalized. Today's post highlights key points from our interview with Dr. Malka Older — author of the Centenal Cycle series of science fiction novels -– discussing worldbuilding and inspirations drawn from her humanitarian work.  This is the third and final episode of our series exploring the power of science fiction, the importance of storytelling and narrative, and the significance of imagination.]
[If the podcast dashboard is not rendering correctly for you, please click here to listen to the podcast]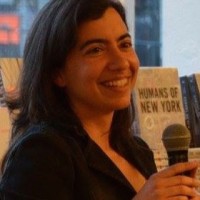 Dr. Malka Older is a writer, aid worker, and sociologist. Her science-fiction political thriller Infomocracy was named one of the best books of 2016 by Kirkus, Book Riot, and the Washington Post. This is the first novel of the Centenal Cycle trilogy, which also includes Null States (2017) and State Tectonics (2018).  The trilogy was a finalist for the Hugo Best Series Award of 2018.  She is also the creator of the serial Ninth Step Station and the author of the short story collection …and Other Disasters.  Named Senior Fellow for Technology and Risk at the Carnegie Council for Ethics in International Affairs for 2015, Dr. Older has more than a decade of field experience in humanitarian aid and development. Her doctoral work on the sociology of organizations at The Paris Institute of Political Studies (Sciences Po) explores the dynamics of post-disaster improvisation in governments.  Dr. Older is a part-time Faculty Associate at Arizona State University's School for the Future of Innovation in Society (SFIS)
In today's podcast, Dr. Older discusses worldbuilding and inspirations drawn from her humanitarian work.  The following bullet points highlight key insights from our discussion:
In Infomocracy, Dr. Older explores an alternative to our current media environment. Instead of fragmented media environments and the concept of media neutrality, she presents an idealized information management officer – a well-intentioned single source for information. With this comes the realization that even a single actor with good intentions could hold massive influence in society.
The inspiration for Infomocracy came from Dr. Older's disaster relief work while responding to an earthquake for which the United Nations brought in a dedicated information management officer to collate all information and ensure the response team had what was fundamental to completing their work. This curated the idea of centralizing information that was then widely dispersed. Dr. Older began thinking about the role of information in our society and how it is portrayed through media.
When thinking about content for science fiction writing, it is important to experience things outside your comfort zone in order to give yourself an idea of the possible, while also taking an introspective look at yourself.
Experiencing diverse communities allows you to truly get a different perspective on future possibilities. Some places may vary so much from your "normal" world that they could resemble the past or a possible future.
The most effective tool for worldbuilding is being able to effectively observe your surroundings and tune into the way your brain works when everything seems new.  Dr. Older's goal is to have readers feel thrown into a story and do a little bit of work to figure out what is going on, why people act in a certain way, and what is important.
The contrast between predictions of the future we think of as non-fiction — even if we accept that they're not necessarily true or correct all the time (e.g., weather forecasts or Fictional Intelligence) — with Science Fiction is important to keep in mind. We need to figure out how these two ways of talking about the future complement each other, so we do not falsely prioritize one over the other.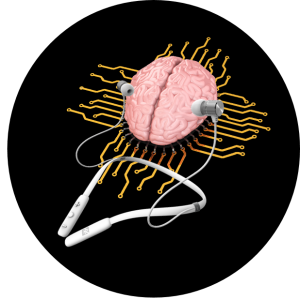 Stay tuned to the Mad Scientist Laboratory for our next episode of "The Convergence," featuring our interview with CAPT George Galdorisi (USN-Ret.) about leading edge technologies, man-machine teaming, and algorithms of armageddon.
If you enjoyed this podcast, please consider giving us a rating or review on Apple, Stitcher, Spotify, or wherever you accessed it.  This feedback helps us to improve future episodes of The Convergence and allows us to reach a bigger and broader audience — Thank you!
Check out the other podcasts in this series:
Moonshot: A Sci-Fi Adventure with Ronald D. Moore with its associated podcast, and Realer than Real: Useful Fiction with P.W. Singer and August Cole with its associated podcast
… as well as the following related content:
The Future Operational Environment: The Four Worlds of 2035-2050
Envisioning Future Operational Environment Possibilities through Story Telling
Critical Projection: Insights from China's Science Fiction, by Lt Col Dave Calder, British Army
Takeaways from the Mad Scientist Science Fiction Writing Contest 2019 and the winning submission, AN41, by proclaimed Mad Scientist COL Jasper Jeffers
The Convergence: Reading and Leading in the Future, and the associated podcast
Reminder!!! Army Mad Scientist is CALLING ALL CREATORS with our Multi-Media Contest for imaginative artists who would like to showcase their ideas about future possibilities in alternative ways. For more information, check out our announcement and flyer, then consult your inner muse, unleash your creative talent, get cracking developing your multi-media entry, and submit it to madscitradoc@gmail.com — Deadline for submission is 6 August 2021!