[Editor's Note: Mad Scientist is pleased to announce our latest episode of "The Convergence" podcast, featuring LTC Joe Byerly discussing the vital convergence of reading and leading.  Please note that this podcast and several of the embedded links below are best accessed via a non-DoD network due to network priorities for teleworking — Enjoy!]
In this episode of "The Convergence," we discuss reading and its implications on leadership and forecasting, the future of command selection, and cultivating effective communicators and thinkers in the future force with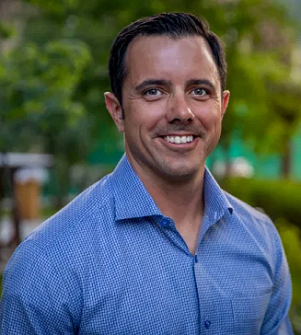 LTC Joe Byerly, an active duty armor officer in the U.S. Army who has served in both conventional military and Joint assignments. In 2013, LTC Byerly started From the Green Notebook to share this thoughts on self-development — "I'm passionate about leader development and want to help others to lead with the best version of themselves. I created this site to provide a platform for leaders to help each other by sharing lessons learned. Lessons that come from our own green notebooks."
The following bullet points highlight key insights on leadership and reading from our interview with LTC Byerly:
Leaders can learn and prepare for the future by reading and understanding how we got to where we are, studying economics and the social sciences, and focusing on what the classics tell us about human behavior.
Reading science fiction as part of our personal study program serves as a mental laboratory to push our thought and help us break from linear projection (now) into the future.
To understand the possibilities of the future, you have to connect disparate things and bring them together. Reading broadly and connecting these dots improves strategic thinking.
Ideal Soldiers in the future will love to learn, demonstrate empathy, and have the ability to fight and win.
Communication is a key skill for the future to describe vision and intent. A favorite quote – "If the people can't see your vision, then it is a hallucination."
Talking to future Soldiers, we must convince them to own their personal development.
The tech that scares me the most in the future? "Altering bio and genetic engineering – really, anything that makes me wear a mask for seven hours at Disney World." [Editor's Note: this response is similar from those of Soldiers in the 1980s when confronted with the daunting prospect of having to fight buttoned up in MOPP IV for prolonged periods of time!]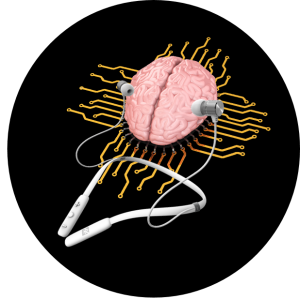 Stay tuned to the Mad Scientist Laboratory for our next episode of "The Convergence," featuring Dr. Lydia Kostopoulos, Science and Technology (Emergent Tech) subject matter expert at the Joint Special Operations University, U.S. Special Operations Command, on 7 January 2021!
If you enjoyed this post, check out:
The Convergence: The Future of Talent and Soldiers with MAJ Delaney Brown, CPT Jay Long, and 1LT Richard Kuzma and the associated podcast
Fight Club Prepares Lt Col Maddie Novák for Cross-Dimension Manoeuvre, by proclaimed Mad Scientists LTC Arnel David, U.S. Army, and Major Aaron Moore, British Army; The Convergence: UK Fight Club – Gaming the Future Army; and the associated podcast
Winning Future Wars through Developing the Intellectual Component of Fighting Power: The Australian Army's Approach to Professional Military Education, by LTCOL Greg Colton, Australian Army
>>> REMINDER 1: We will facilitate the next webinar in our continuing Mad Scientist Robotics & Autonomy Series of Virtual Events on Thursday, 7 January 2021 (1100-1200 EST):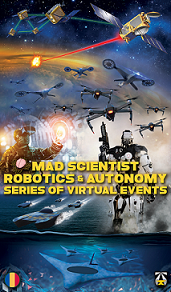 The Future of Unmanned Space Systems – featuring proclaimed Mad Scientists Ms. Kara Cunzeman, Lead Futurist for Strategic Foresight, Center for Space Policy and Strategy, The Aerospace Corporation; and Dr. Julia Badger, Autonomous Systems Technology Discipline Lead, NASA.
In order to participate in this virtual event, you must first register here [via a non-DoD network].
>>> REMINDER 2: We have launched our Mad Scientist Writing Contest on Competition, Crisis, Conflict, and Change to crowdsource the intellect of the Nation (i.e., You!) regarding: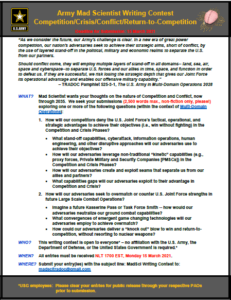 How will our competitors deny the U.S. Joint Force's tactical, operational, and strategic advantages to achieve their objectives (i.e., win without fighting) in the Competition and Crisis Phases?
How will our adversaries seek to overmatch or counter U.S. Joint Force strengths in future Large Scale Combat Operations?
Review the submission guidelines on our contest flyer, then get cracking brainstorming and crafting your innovative and insightful visions over the Holiday Season! Deadline for submission is 15 March 2021.