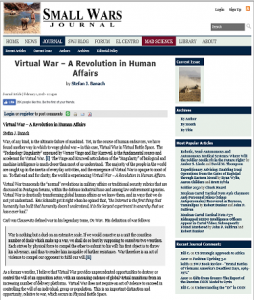 (Editor's Note: Originally published under the same title in Small Wars Journal, Mad Scientist Laboratory is pleased to have COL(R) Stefan J. Banach distill his compelling article into several guest blog posts. The article is a crystal clear clarion call for the need to design a lasting national technology-based policy, strategy, and doctrine in the face of increasingly agile adversaries.)
War, of any kind, is the ultimate failure of mankind. Yet, in the course of human endeavors, we have found another way in which to wage global war – in this case, Virtual War in Virtual Battle Space. The "Technology Singularity" espoused by Vernor Vinge and Ray Kurzweil, is the fundamental source and accelerant for Virtual War.
The Vinge and Kruzweil articulation of the "Singularity" of biological and machine intelligence is much closer than most of us understand. The majority of the people in the world are caught up in the inertia of everyday activities, and the emergence of Virtual War is opaque to most of us. To that end and for clarity, the world is experiencing Virtual War – A Revolution in Human Affairs.
Virtual War transcends the "normal" revolutions in military affairs or traditional security rubrics that are discussed in Pentagon forums,
within the defense industrial base, and among law enforcement agencies. Virtual War is drastically transforming global human affairs as we know them, and in ways that we do not yet understand. Eric Schmidt got it right when he opined that,
"the Internet is the first thing that humanity has built that humanity doesn't understand, it is the largest experiment in anarchy that we have ever had."
Virtual War is a global systems approach to achieve social control. Virtual War heuristics include: offensive and defensive cyber capabilities, social media, information operations (e.g., "Fake News"), artificial intelligence, stealth technologies, and cloaking techniques. The end game is to control and influence the will of a person, group, or larger population to achieve ideological objectives over time in support of a cause or a specific sponsor.
The United States, and indeed the world, is experiencing the birth pains of the coming exponential technological change that Vinge and Kurzweil predicted in the 1990's, and in 2005. Let the drastically reduced lifespans of commercial companies be a guide in this regard. The average age of an S&P 500 company is currently under 20 years, decreased from 60 years in the 1950s, according to Credit Suisse. The Wall Street firm says the trend is accelerating and blames the disruption on unprecedented technological advancements. In that vein, Andy Serwer, Editor-in-Chief of Yahoo Finance, asked this important question at the 2018 Davos World Economic Forum,
"If robots, AI, nanotechnology, machine learning, and 3D printing are going to be doing all the work, what the heck will human beings do nine to five?"


This question portends more challenges than simply the re-training and the re-education of a pending massive unemployed work force. The world has seen, since the events on 9/11, that large populations of unemployed or under-employed people are not helpful in terms of maintaining global security and stability.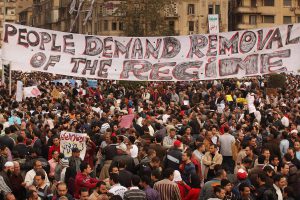 Tangentially, sixteen years of attrition warfare and the banality associated with fighting predominantly in Physical Battle Space are financially unsustainable. The National Security Act of 1947, which is the basis of U.S. National Security, is seventy-one years old and is collapsing under the weight of Virtual War exigencies. As Peter Drucker noted,
"The greatest danger in times of turbulence is not the turbulence; it is to act with yesterday's logic."
The new normal, inherent in Virtual War, is the unprecedented kinetic maneuvering of one civilian population against another, which has produced hundreds of mass casualty events around the world since 9/11. The civilian vs. civilian terror attacks on 9/11 were planned using the Internet of Things (IoTs) – in Virtual Space – prior to the execution of the physical attacks on the respective civilian targets in the United States.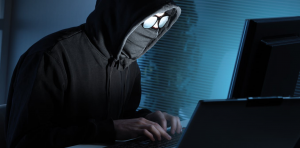 Hundreds of other terror attacks have taken place around the world since 9/11, and were planned and coordinated in Virtual Space before the horrific attacks took place in Physical Space. What will the world's security paradigm for warfare and law enforcement look like when the Internet of Things (IoTs) evolves to the Internet of Everything (IoET), that includes much more powerful Nano-Biologically enhanced human beings?
Non-lethal Virtual Space activities also occur continuously around the world in social and political domains that target domestic and foreign matters, with the aim to gain and maintain control of a particular narrative to influence an audience to act in a certain ideological manner.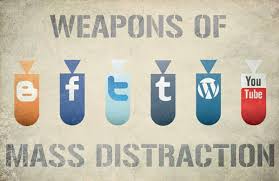 The growing liminality which exists today, by way of virtual space activity, is causing a truth crisis, as the velocity of human interaction and the velocity of information is at an all-time high. The average person does not know what to believe given the ubiquity of information and the obvious bias in government and within traditional and non-traditional media sources.
On the socio-economic front, there is a growing divide between the rich and poor, as the middle class struggles with sustainability. There is also a widening chasm between globalist and nationalist. The 1648 Westphalian nation-state model is at odds with a growing number of emergent empowered actors who do not rely on monolithic state entities to govern their behavior in virtual or physical space. Each of these aforementioned variables are all interdependently joined and, to varying degrees, are technologically driven fissures in the world today.
Per Kurzweil's prose, future changes will be tantamount to a technological tsunami – which is now at our doorstep, in the context of the evolutionary timeline. Given the accelerating pace of technological advancements, we should expect significant social change. An unprecedented rupture of all the classic learning, leadership, management, strategy development, planning, and governance archetypes that are in existence today is absolutely possible. This externality will move the world from its current state of complexity to chaos. The end result will be the first of many instances where biological and machine intelligence forever transforms warfare and our existence as we know it.
The pending exponential technological advancements will move civilization to a completely new era. This will be an era where humans will not be able to survive without machine intelligence, augmented synthetic strength, and artificial stealth capabilities on the web or in physical space. Subterranean and extra-terrestrial options will be sought to support life and will be made possible by new technological advancements that were previously unimaginable. The nation-state or actors who can learn the fastest, and optimally frame and reframe their strategies the best, will rule the day in a world that fights predominantly in Virtual Space, and only as necessary in Physical Space, as it is too costly on multiple fronts.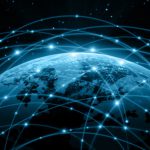 Additional Mad Scientist items interest include:
– A New National Security Innovation Base — New America is hosting a live and on-line event today, Monday, 26 Feb 18, that will address what America's National Security Innovation Base looks like in the 21st century and how to protect and channel its power. For more information regarding this event, click here.
–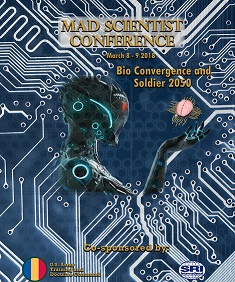 Headquarters, U.S. Army Training and Doctrine Command (TRADOC) is co-sponsoring the Bio Convergence and Soldier 2050 Conference with SRI International at Menlo Park, California, on 08-09 March 2018. Click here to learn more about the conference and then watch the live-streamed proceedings, starting at 0840 PST / 1140 EST on 08 March 2018.


COL(R) Stefan J. Banach concluded his military service as the U.S. Army's 11th Director of the School of Advanced Military Studies (SAMS). As the SAMS Director, he led the development of the initial Design Methodology concepts and doctrine for the U.S. Army from 2007-2010. He is a Distinguished Member of the 75th Ranger Regiment and served in that organization for nine years, culminating with command of the 3rd Ranger Battalion from 2001-2003.