(Editor's Note: While war will remain an enduring human endeavor for the foreseeable future, engaging human networks will require a greater understanding of robotics, artificial intelligence, autonomy, and the Internet of Everything. Future battlefield networks at the strategic, operational, and tactical levels will leverage these aforementioned technologies to radically change the character of war, increasing the reach, speed, and lethality of conflict. Mad Scientist Laboratory is pleased to present the following guest blog post by Mr. Victor R. Morris, addressing the global implications of human-machine teaming.)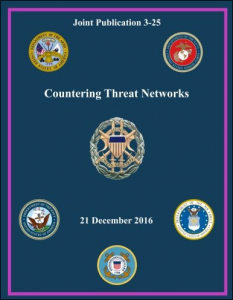 The character of war, strategy development, and operational level challenges are changing; therefore operational approaches must do the same. Joint Publication 3-25 Countering Threat Networks includes versatile lines of effort to identify, neutralize, disrupt, or destroy threat networks. These efforts correspond with engaging diverse networks to reach mission objectives within the overall Network Engagement strategy. Network Engagement consists of three components: partnering with friendly networks, engaging neutral networks, and Countering Threat Networks (CTN).
To successfully engage networks and achieve the desired effects, more advanced human-machine collaborative networks need to be understood and evaluated. Human-machine networks are defined by the integration of autonomy and narrow artificial intelligence to accelerate processes, collective understanding, and effects. These networks exist in military operational systems and within interrelated diplomatic, information, and economic systems.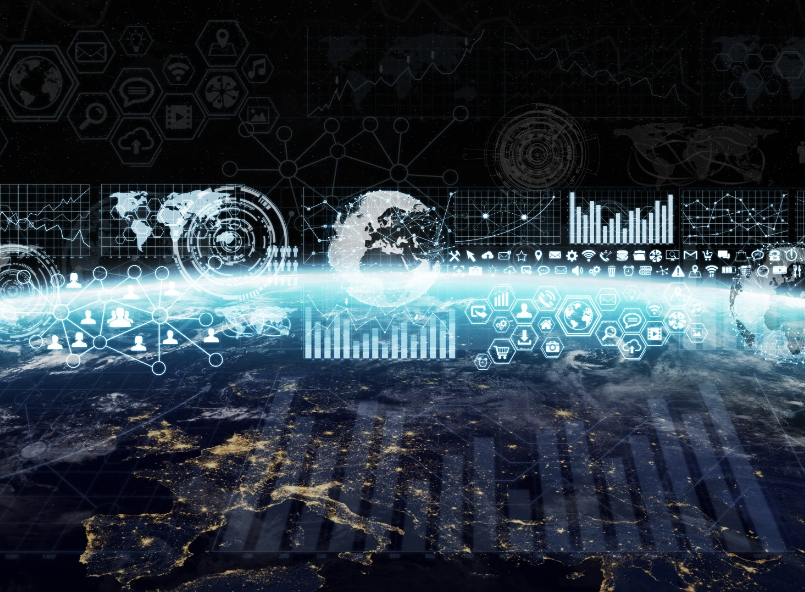 This post analyzes collaborative networks using Network Engagement's Partnering, Engaging and Countering (PEC) model. The intent is to outline a requirement for enhanced Network Engagement involving human-machine collaboration. An enhanced approach accelerates Joint and multinational engagement capabilities to achieve cross-domain effects in a convergent operational environment. Cross-domain effects are achieved through synchronized capabilities and overmatch in the interconnected physical domains, information environment, and cyberspace.
PEC Model: Partnering with friendly networks, engaging neutral networks, and countering threat networks
The Multi-Domain Battle concept addresses the extended battlefield and large-scale combat through Joint reconnaissance, offensive, and defensive operations to reach positions of relative advantage.
Collective defense treaties and Joint security cooperation consist of both foreign internal defense and security force assistance to deter conflict. Foreign internal defense, when approved, involves combat operations during a state of war.
First, Joint Forces may be required to partner with host nation forces and engage hostile elements with offensive operations to return the situation to a level controllable by the host nation. Additionally, defensive tasks may be required to counter the enemy's offense and engage the population and interconnected "internet of things." Protection determines which threats disrupt operations and the rule of law, and then counters or mitigates those threats. Examples of specific collaborative and networked threats include cyber attacks, electronic attack, explosive hazards, improvised weapons, unmanned aerial and ground systems, and weapons of mass destruction. Battle networks are technologically enhanced Anti-Access/Area Denial (A2/AD) human-machine combat capabilities that integrate defense systems for territorial defense and/or protected coercive activities.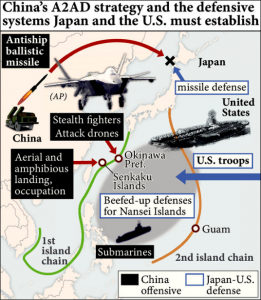 Furthermore, countering networks requires an understanding of great powers competition and political ends. Geopolitical competitors develop strategies across the continuum of conflict relative to rival advantages and national interests. These strategies emphasize both direct and indirect approaches across all domains to reach political ends. A mixed approach facilitates statecraft and unbounded policy to offset perceived disadvantages, deliver key narratives, and shape international norms.

The collaborative networks that possess distinctive ways to achieve political objectives include:
1) Conventional Joint and irregular proxy forces with integrated air, ground, and sea defense capabilities
2) Emergent and disruptive technological networks
3) Super-empowered individuals and asymmetric proxy networks
Examples of emergent and disruptive technologies are artificial intelligence, advanced robotics, internet of things consisting of low-cost sensors, and additive manufacturing (3D printing).
Client states and proxy networks present significant challenges for Joint and multinational alliances when used as a key component of a competitor's grand strategy. Proxy networks, however, are not limited to non-state paramilitary or insurgent networks. These un-attributable organizations also include convergent terrorist, transnational organized crime, and international hacker organizations.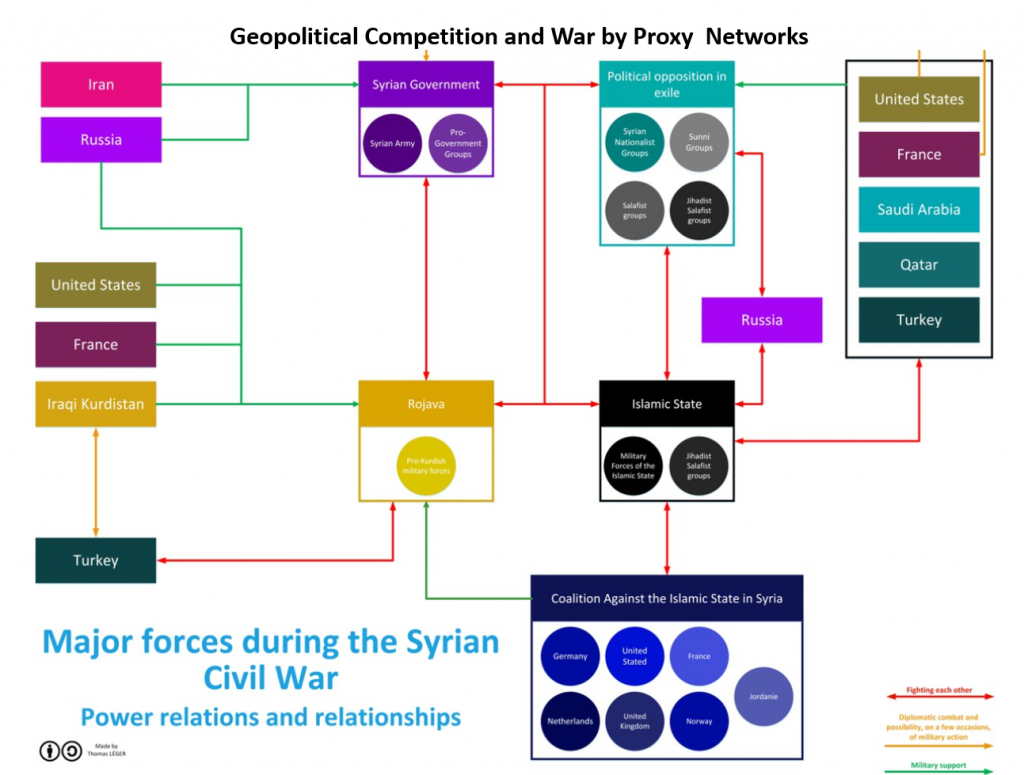 Multinational companies, political parties, and civic groups also act as proxy networks with access to high-end technologies and geo-economic capabilities. Geo-economics refers to the use of economic instruments to manipulate geopolitical objectives. These networks then either blend and cooperate or compete with other proxy actors, based on various motivations and incentives.
Adversaries will also use artificial intelligence networks as proxies to deliver more deniable and innovative attacks. The efficacy of multi-domain networks with human-machine teaming correlates to partnering, engaging, and countering activities designed to shape, deter, and win.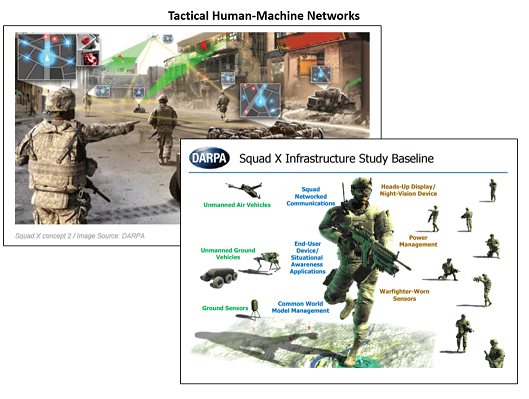 Finally, operational approaches designed to force critical factors analysis, decision-making, and assessments are critical to understanding human and technologically-enabled 21st century competition and conflict. The Joint Operational Area must be assessed as one extended domain with resilient strategic network configurations designed to partner with, engage, and counter diverse systems.
Mission command through human-machine teaming, networks, and systems integration is inevitable and will leverage human adaptability, automated speed, and precision as future capabilities. The global competition for machine intelligence dominance is becoming a key element of both the changing character of war and technical threat to strategic stability.
Modifying doctrine to account for advances in autonomy, narrow artificial intelligence, and quantum computing is inevitable, and human-machine teaming has global implications.
If you enjoyed this post, please note:
U.S. Army Training and Doctrine Command (TRADOC) G-2's Red Diamond Threats Newsletter, Volume 8, Issue 10 October 2017 addresses Russian "Snow Dome" A2/AD human-machine combat capabilities on pages 7-12.




The transformative impact of AI, robotics, and autonomy on our Soldiers and networks in future conflicts is further addressed in Redefining the Role of Soldiers on the Future Battlefield.




Headquarters, U.S. Army Training and Doctrine Command (TRADOC) is co-sponsoring the Bio Convergence and Soldier 2050 Conference with SRI International at Menlo Park, California, on 08-09 March 2018. This conference will be live-streamed; click here to watch the proceedings, starting at 0840 PST / 1140 EST on 08 March 2018. Ms. Elsa Kania, Adjunct Fellow, Center for New American Security (CNAS), will address "People's Liberation Army (PLA) Human-Machine Integration" on Day 2 (09 March 2018) of the Conference.


Victor R. Morris is a civilian irregular warfare and threat mitigation instructor at the Joint Multinational Readiness Center (JMRC) in Germany.