[Editor's Note: Mad Scientist is pleased to announce our latest episode of "The Convergence" podcast, featuring Dr. Lydia Kostopoulos discussing the future of competition and conflict and steps the Army can take in preparing for it.  Please note that this podcast and several of the embedded links below are best accessed via a non-DoD network due to network priorities for teleworking — Enjoy!]
[If the podcast dashboard is not rendering correctly for you, please click here to listen to the podcast]
Dr. Lydia Kostopoulos is the Science and Technology subject matter expert at the U.S. Special Operations Command's (USSOCOM's) Joint Special Operations University where she is working on developing technology related education for the Special Operations Force Professional.  Previously, she was a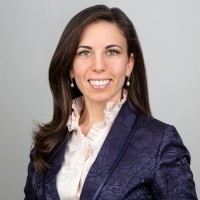 Strategy and Innovation Advisor conducting forecasting work on technology and the future operating environment for the J5 at USSOCOM. She has addressed the United Nations member states at the Convention on Certain Conventional Weapons Group of Governmental Experts (CCW GGE) meeting on Lethal Autonomous Weapons Systems (LAWS) and participates in NATO Science for Peace projects. Check out her website at www.lkcyber.com and follow her on Twitter at www.twitter.com/lkcyber.
In today's podcast, Dr. Kostopoulos discusses the future of competition and conflict and steps the Army can take in preparing for it.  The following bullet points highlight key insights from our interview with her: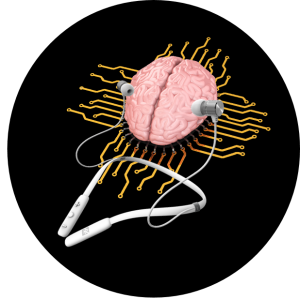 Stay tuned to the Mad Scientist Laboratory for our next episode of "The Convergence," featuring Dr. David Kilcullen — bestselling author, leading researcher in the field of unconventional and guerrilla warfare, former professional soldier and diplomat, and President and CEO of Cordillera Applications Group — discussing the future of conflict, changing concepts of victory, and achieving decisive advantages on 21 January 2021!
If you enjoyed this post, check out Dr. Kostopoulos' previous insightful posts:
Accelerating American Space Settlements
The Technological Information Landscape: Realities on the Horizon
… and review these additional posts:
The Democratization of Dual Use Technology
Estimation of Technological Convergence by 2035, by the Mad Scientist Fellows, Army War College
What is the Threshold? Assessing Kinetic Responses to Cyber-Attacks, by proclaimed Mad Scientist Marie Murphy

Insights from the Mad Scientist Weaponized Information Series of Virtual Events
Future OE Mission Command and Future OE Decision Cycles, by Dr. John James
Delta-V, by Chris Elles
Mission Engineering and Prototype Warfare: Operationalizing Technology Faster to Stay Ahead of the Threat, by The Strategic Cohort at the U.S. Army Tank Automotive Research, Development, and Engineering Center (TARDEC).
> REMINDER 1: We are facilitating the next webinar in our continuing Mad Scientist Robotics & Autonomy Series of Virtual Events today, Thursday, 7 January 2021 (1100-1200 EST):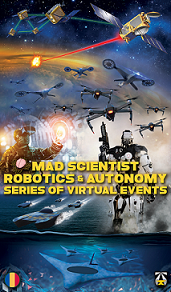 The Future of Unmanned Space Systems – featuring proclaimed Mad Scientists Ms. Kara Cunzeman, Lead Futurist for Strategic Foresight, Center for Space Policy and Strategy, The Aerospace Corporation; and Dr. Julia Badger, Autonomous Systems Technology Discipline Lead, NASA.
In order to participate in this virtual event, you must first register here [via a non-DoD network].  Check out our presenters biographies (4.1) and slide decks (4.2a & b) here.
>>> REMINDER 2: We have launched our Mad Scientist Writing Contest on Competition, Crisis, Conflict, and Change to crowdsource the intellect of the Nation (i.e., You!) regarding: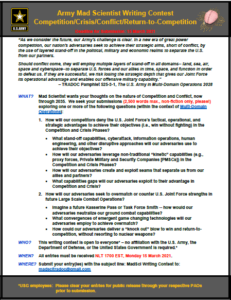 How will our competitors deny the U.S. Joint Force's tactical, operational, and strategic advantages to achieve their objectives (i.e., win without fighting) in the Competition and Crisis Phases?
How will our adversaries seek to overmatch or counter U.S. Joint Force strengths in future Large Scale Combat Operations?
Review the submission guidelines on our contest flyer, then get cracking brainstorming and crafting your innovative and insightful visions! Deadline for submission is 15 March 2021.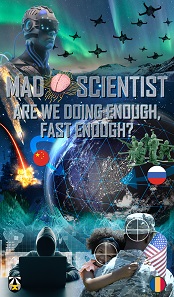 >>> REMINDER 3: Mad Scientist is also pleased to announce our new series of monthly virtual events – Are We Doing Enough, Fast Enough? – exploring our adversaries' views on Competition, Crisis, Conflict, and Change. Join proclaimed Mad Scientists Dr. T.X. Hammes and Dr. Sean McFate, and Dr. David Kilcullen as they address the Operational Environment and Conflict Over the Next Decade, our initial webinar in this new series of events, on 19 January 2021 (1000- 1100 EST). Register here via a non-DoD network to participate in this informative event!