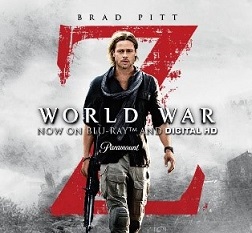 [Editor's Note: In the movie World War Z (I know… the book was way better!), an Israeli security operative describes how Israel prepared for the coming zombie plague. Their strategy was if nine men agreed on an analysis or a course of action, the tenth man had to take an alternative view.
This Devil's Advocate or contrarian approach serves as a form of alternative analysis and is a check against group think and mirror imaging. The Mad Scientist Laboratory will begin a series of posts entitled "The Tenth Man" to offer a platform for the contrarians in our network (I know you're out there!) to share their alternative perspectives and analyses regarding the Future Operational Environment.]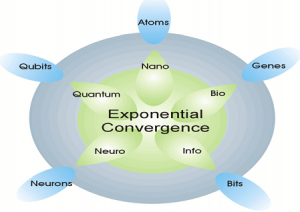 Our foundational assumption about the Future Operational Environment is that the Character of Warfare is changing due to an exponential convergence of emerging technologies. Artificial Intelligence, Robotics, Autonomy, Quantum Sciences, Nano Materials, and Neuro advances will mean more lethal warfare at machine speed, integrated seamlessly across all five domains – air, land, sea, cyber, and space.
We have consistently seen four main themes used to counter this idea of a changing character of war, driven by technology: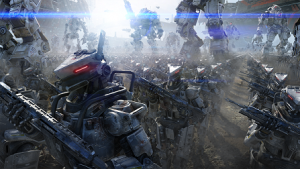 1. Cost of Robotic Warfare: All armies must plan for the need to reconstitute forces. This is particularly ingrained in the U.S. Army's culture where we have often lost the first battles in any given conflict (e.g., Kasserine Pass in World War II and Task Force Smith in Korea). We cannot afford to have a "one loss" Army where our national wealth and industrial base can not support the reconstitution of a significant part of our Army. A high-cost, roboticized Army might also limit our political leaders' options for the use of military force due to the risk of loss and associated cost.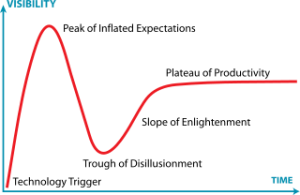 2. Technology Hype: Technologists are well aware of the idea of a hype cycle when forecasting emerging technologies. Machine learning was all the rage in the 1970s, but the technology needed to drive these tools did not exist. Improved computing has finally helped us realize this vision, forty years later. The U.S. Army's experience with the Future Combat System hits a nerve when assumptions of the future require the integration of emerging technologies.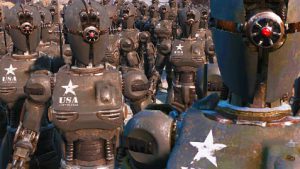 3. Robotic Warfare: A roboticized Army is over-optimized to fight against a peer competitor, which is the least likely mission the Army will face. We build an Army and develop Leaders first and foremost to protect our Nation's sovereignty. This means having an Army capable of deterring, and failing that, defeating peer competitors. At the same time, this Army must be versatile enough to execute a myriad of additional missions across the full spectrum of conflict. A hyper-connected Army enabled by robots with fewer Soldiers will be challenged in executing missions requiring significant human interactions such as humanitarian relief, building partner capacity, and counter-insurgency operations.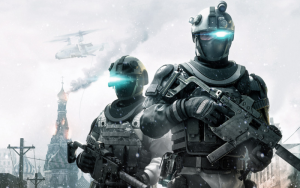 4. Coalition Warfare: A technology-enabled force will exasperate interoperability challenges with both our traditional and new allies. Our Army will not fight unilaterally on future battlefields. We have had difficulties with the interoperability of communications and have had gaps between capabilities that increased mission risks. These risks were offset by the skills our allies brought to the battlefield. We cannot build an Army that does not account for a coalition battlefield and our allies may not be able to afford the tech-enabled force envisioned in the Future Operational Environment.
All four of these assumptions are valid and should be further studied as we build the Army of 2028 and the Army of 2050. There are many other contrarian views about the Future Operational Environment, and so we are calling upon our network to put on their red hats and be our "Tenth Man."
If you have an idea or concept that challenges or runs contrary to our understanding of the Future Operational Environment as described here in the Mad Scientist Laboratory, The Operational Environment and the Changing Character of Future Warfare paper, and The Changing Character of Future Warfare video, please draft it up as a blog post and forward it to our attention at:  usarmy.jble.tradoc.mbx.army-mad-scientist@mail.mil — we may select it for our next edition of "The Tenth Man"!