(Editor's Note: The Mad Scientist Laboratory is pleased to present our first international guest blog post from Mr. Hal Wilson of Great Britain. His post provides us with an international perspective of how speed, scope, and convergence — addressed earlier this month in blog post 22 — will affect our allies' efforts to modernize military capabilities. It also emphasizes the necessity of bi- and multi-lateral cooperation in developing future military technologies and the importance of closely integrated coalitions in preparing for a robust common defense.)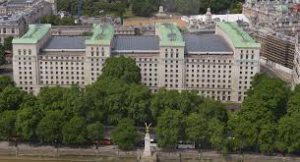 The outlook for Britain's armed forces is, at best, uncertain. What is more certain is the growing inadequacy of its inventory: the legacy of recurring governments in Westminster "pathologically incapable of taking and sticking to credible long-term plans on defence." But while there is some scope for optimism on funding, this near-term review highlights a key question: how will Britain fund its forces through to 2035 and beyond?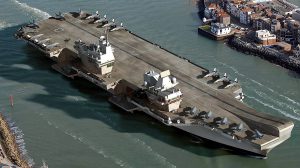 Another key concern is the suggestion that the costs of hegemony "at the mid-point of the century will be too great for any single power." 1 What would such a cost spiral mean for the Britain of 2035, even though its aims are more modest than hegemony?



Such questions are pivotal not least because British personnel will face growing threats as well as growing costs. Indeed, threats blending both traditional and newer forms of warfare are already part of today's military landscape.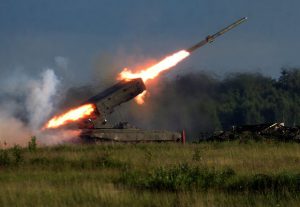 In the ongoing Ukrainian conflict, for example, Russian cyber operations coordinated attacks against Ukrainian artillery, in just one case of a "really effective integration of all these [cyber] capabilities with kinetic measures." 2 To translate into plain English, Russia has successfully combined traditional weapons of land warfare (such as artillery)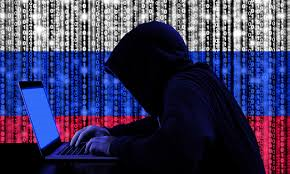 with the new potential of cyber warfare. Such capabilities will only advance and proliferate in coming decades: sooner or later, they will surely be used in anger against British forces.


Britain's answer to both the questions of future costs and threats should be simple. Specifically, Britain and its allies should deploy seed financing for future key capabilities. Small investment projects across industry, focusing on disruptive technologies, could deliver outsized dividends – not least assuring the resilience of key supply chains at home, as well as of future forces when deployed.
Fortunately, a recent Ministry of Defence policy paper suggests an "increased interest in the resilience and competitiveness of supply chains…" Similarly, British seed-corn investments are already yielding some notable successes: in early 2017, a £30m contract was passed to the Dragonfire Consortium – a group of leading British aerospace firms
– to begin work on developing a sovereign UK laser weaponry capability, and a full-scale demonstration is now due in 2019. If successful, 2035's British warships could be shooting down hostile anti-ship missiles at a fraction of the cost of current defences.
That said, a devil's advocate will rightly argue such efforts alone are not enough.
Instead, Britain will have to coordinate with its allies for future cost synergies. Yet the litany of failures in recent pan-European defence acquisition highlights ample risks of dealing with multiple cost-shy European partners.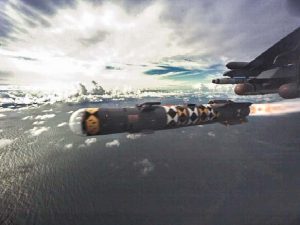 More direct bilateral efforts offer the future template here: at an annual cost of EUR13m (£11.5m), Britain supports the Materials & Components for Missiles Innovation & Technology Partnership with France, sustaining key weapons in the UK arsenal such as the highly successful Brimstone 2 missile.




More ambitiously, British industry is supporting the future Turkish stealth fighter programme, intended for service through to the 2070s.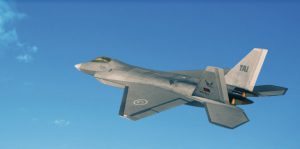 So not only could the Britain of 2035 continue to hold arguably the most advanced aerospace sector outside the US in Low Observable (LO) technology — building on the fact it already produces 15% of every F-35 made 3 – but also leverage fresh design experience for future cost-downs elsewhere.
Britain stands to gain plenty by these steps – and much to lose by ignoring them. But the question remains: will today's leadership have the foresight to consider tomorrow?
For more on the challenges facing the British Defense Establishment, please see Defense Cuts Leave Britain Vulnerable to Russia, Army Chief Says.
Hal Wilson has been published by the Small Wars Journal, and has written finalist entries for fiction contests with the U.S. Army Training and Doctrine Command, as well as the Atlantic Council's Art of the Future Project. Hal graduated with first-class honours in War Studies and History from King's College, London, and is studying an MA on the Great War. He lives in Britain, and works in the aerospace industry.

__________________________________
1 The Operational Environment and the Changing Character of Future Warfare, p.14
2 Keir Giles, Handbook of Russian Information Warfare, (Rome: NATO Defence College, 2016), p.68
3 Industry for Defence and a Prosperous Britain: Refreshing Defence Industrial Policy, (2017) p.29