[Editor's Note:  In a previous post, guest blogger Chris Elles described "the relentless technological acceleration between 2020-2035 catalyzed the single characteristic that most determined the outcome of war — shifting from attrition and beyond maneuver, accelerating towards relative velocity of adaptability — delta-v."  Today's post features a semi-finalist entry from our recent Army People Synchronization Conference Writing Contest that expands upon this theme, addressing a vital component for putting People First in 2035.  Returning guest blogger Ed dos Santos, Jr., provides the Army with a succinct three-tiered prescription for ensuring Soldier adaptability and resiliency, given the ever accelerating and changing nature of the Operational Environment.  Read on to learn how we can grow our NextGen agents of change!]
ABSTRACT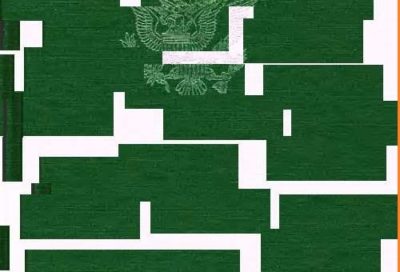 By 2035, all senses can be fooled. All sensors can be fooled, too. An ever increasing number of jobs are automated. Adversaries are also automated. What you kill, or tries to kill you, no longer is another human. It's hard to know how different military life will be from civilian life in the future. But by 2035, both will share three needs:  the ability to detect truth to build correct reality models (veritas), be agile to changes around you (agilis), and be versatile to change oneself to new needs and requirements (versabilis). People first in 2035 means teaching Soldiers the tools to competently navigate and succeed in an ever-changing world… and strengthening our very society in the process.
Landscape, Webscape, and Mindscape
The 2035 battlespace is a compound of three realms:
Landscape (i.e., the physical realm)
Webscape (i.e., the information realm)
Mindscape (i.e., the idea realm)
All three are present in Homer's epic poems on the Trojan War.  Still, the interconnection, breadth, reach, and speed of those in 2035 would awe even Achilles.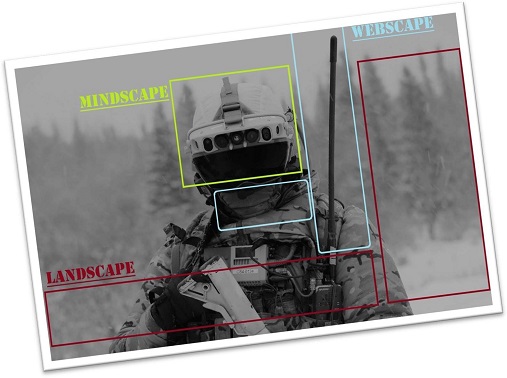 Deepfakes, nanomaterials, xenobots, invisibility cloaks, and brain-control weaponry are all realities, and a glimpse of the future. It's hard to predict how new discovery will affect all realms. But a trend is clear.  Faster interaction between fields leads to faster changes, and then leads to new day-to-day realities, making what was news yesterday, common today, and obsolete tomorrow.
So how to prepare a Soldier for 2035?  By giving soldiers skills equally important to accomplishing the mission and living purposeful lives after service in an ever-increasing complex world.
Veracity, Agility, and Versatility
The fluid ever-changing needs of 2035 requires people to learn how to be effective agents of change.
Successful people will know how to identify what is real and what is not and create correct mind-patterns (veracity), then know how to quickly identify those patterns among changes, and react to it (agility), and finally analyze how these changes affect previous understanding and change one's own ideas, perspectives, and expectations accordingly (versatility).
Veritas:  Needle in the Haystack
Truth is not an end state (static) but a pursuit of how things really are (dynamic). Soldiers need tools to eliminate non-truths (opinions, misunderstandings, and lies) to build a clear set of what to take into consideration. Cross-referencing, truth convergence vs. non-truths divergence, and burden of proof (to questioner) vs. weaponization of questions (burden on others) are good tools to teach.
Agilis:  Observe, See Pattern, and Act
Complex environments don't fit recipes, they show patterns. Soldiers must understand what affects their perception (cognitive bias) and how to build models (problem solving). Pattern matching relies on memory of previous experiences, so the most important tool is the creation of range experiences (cross- occupation) during their career.
Versabilis:  Learn and Unlearn
Rapid changes mean past assumptions are at best invalid, at worst dangerous. Learning new ideas, and unlearning old ones, is essential. Reassessment and repivot of previous knowledge has to become second nature.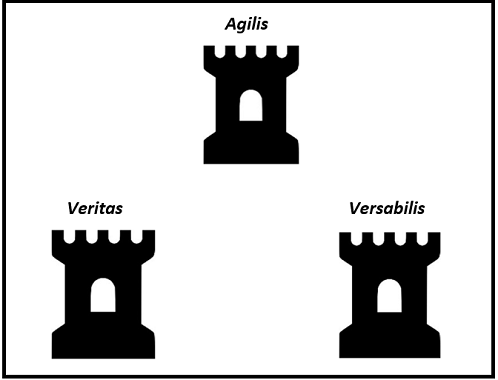 If you enjoyed this post:
Check out Ed dos Santos, Jr.'s previous insightful post, 2nd Dense Urban Armored Brigade (DUAB) Personnel Evaluations
Learn about the ever increasing pace of change facing our Soldiers in the future battlespace:
Delta-V, by Chris Elles
Speed, Scope, and Convergence Trends and proclaimed Mad Scientist Dr. Jamie Canton's presentation on Convergence of Future Technology from the Mad Scientist Robotics, Artificial Intelligence, & Autonomy Conference at Georgia Tech Research Institute, Atlanta, Georgia, 7-8 March 2017
Global Entanglement and Multi-Reality Warfare and associated podcast with COL Stefan Banach (USA-Ret.)
Ground Warfare in 2050: How It Might Look, "The Convergence" — Episode 6: The Intelligent Battlefield of the Future, and associated podcast with proclaimed Mad Scientist Dr. Alexander Kott

Table of Future Technologies: A 360 Degree View Based on Anticipated Availability and the associated Table of Future Technologies, created by Richard Buchter
Estimation of Technological Convergence by 2035, and the associated final report and briefing slides, by Lt Col Nicholas Delcour (USAF), Lt Col Louis Duncan (USAF), Mr. Stephen Frahm (DOS), CDR Patrick Lancaster (USN), and Lt Col Lance Vann (USAF), collectively known as the Army War College's Mad Scientist Fellows of 2020, under the direction of Prof. Kristan Wheaton, U.S. Army War College
Strategic Latency Unleashed! by Dr. Zachary S. Davis; and Going on the Offensive in the Fight for the Future and associated podcast with Former Undersecretary of the Navy James F. "Hondo" Geurts and Dr. Davis
Explore our vulnerabilities to cognitive exploitation and manipulation:
The Exploitation of our Biases through Improved Technology, by proclaimed Mad Scientist Raechel Melling
POW Concerns in a Digital Era – Manipulation of Reality as a Threat, by proclaimed Mad Scientist Dr. Jan Kallberg, LTC Todd Arnold, and COL Stephen Hamilton
Bias, Behavior, and Baseball with Keith Law, the associated podcast, and the video from Keith Law's presentation on Decision Making delivered during our Mad Scientist Weaponized Information Virtual Conference on 21 July 2020
LikeWar — The Weaponization of Social Media
The Death of Authenticity: New Era Information Warfare
Influence at Machine Speed: The Coming of AI-Powered Propaganda by MAJ Chris Telley
Weaponized Information: What We've Learned So Far…, Insights from the Mad Scientist Weaponized Information Series of Virtual Events and all of this series' associated content and videos 
Read the Executive Summary from our Army People Synchronization Conference Mad Scientist Compendium, synopsizing the key themes we gleaned from the contest's winning entry, semi-finalist submissions of merit, and a number of key Mad Scientist Laboratory blog posts.  Then, as time permits, download and explore the wealth of underlying content using the embedded links for additional ideas on maximizing the Army Team's potential!
Ed dos Santos, Jr., is a Senior Software Engineer and a military contractor. By day he helps Army Futures Command bring the latest technology to Warfighters, and by night he studies all converging technologies to imagine how they will shape the future battlefield. 
Disclaimer: The views expressed in this blog post do not necessarily reflect those of the Department of Defense, Department of the Army, Army Futures Command (AFC), or Training and Doctrine Command (TRADOC).