[Editor's Note:  Mad Scientist Laboratory is pleased to publish today's post by guest blogger Zachary Kallenborn.  In the first of a series of posts, Mr. Kallenborn addresses how the convergence of emerging technologies is eroding barriers to terrorist organizations acquiring the requisite equipment, materiel, and expertise to develop and deliver chemical, biological, radiological, and nuclear (CBRN) agents in an attack.  Learn about the challenges that (thankfully) remain and the ramifications for the operational environment.  (Note:  Some of the embedded links in this post are best accessed using non-DoD networks.)]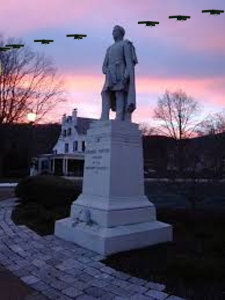 On the evening of July 15, 2034, 264 West Point cadets reported to the hospital with a severe, but unknown illness. West Point Military Police (MP) investigated the incident and discovered video footage of two men launching several autonomous drones from a pickup truck near the base, then driving off. A suspicious fire the same night at a local apartment complex revealed remnants of 3D printers and synthetic biology kits. The investigation remains ongoing…
Such a scenario is fantasy, but increasingly plausible.
Various emerging technologies reduce the barriers to chemical, biological, radiological, and nuclear (CBRN) terrorism — bioterrorism in particular. The convergence of these technologies used may allow terrorists to acquire CBRN weapons with minimal identifiable signatures. Although these technologies exist today, their sophistication, availability, and terrorist interest in their use is likely to grow over the coming decades. For example, the first powered model airplane was flown in 1937; however, terrorists did not attempt to use drones until 1994.1  Thankfully, major challenges will still inhibit truly catastrophic CBRN terror.
Acquisition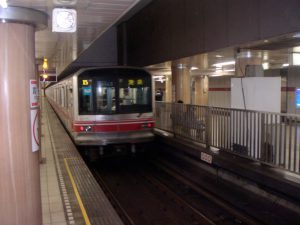 CBRN weapon acquisition is a difficult task for terrorist organizations. Terrorists must acquire significant specialized equipment, materiel, expertise, and the organizational capabilities to support the acquisition of such weapons and a physical location to assemble them. Even supposed successes like Aum Shinrikyo's attack on the Tokyo subway were not nearly as impactful as they could have been. Aum's biological weapons program was also a notable failure. In one instance, a member of the cult fell into a vat of clostridium botulinum (the bacteria that produces the botulinum toxin) and emerged unharmed.2  As a result, only 1-2% of terrorist organizations pursue or use CBRN weapons.3  But these barriers are eroding.
3D printing may ease the acquisition of some equipment and materiel. 3D printers can be used to create equipment components at reduced cost and have been used to create bioreactors, microscopes, and others key elements.4  Bioprinters can also create tissue samples to test weapons agents.5  The digital build-files for 3D printed items can also be sent and received online, perhaps from black market sellers or individuals sympathetic to the terrorist's ideology.6
Synthetic biology offers improved access to biological weapons agents, especially to otherwise highly controlled agents. Synthetic biology can be used to create new or modify existing organisms.7 According to the World Health Organization, synthetic biology techniques could plausibly allow recreation of the variola virus (smallpox).8  That is especially significant because the virus only exists in two highly secure laboratories.9
Delivery
Delivery of a CBRN agent can also be a challenge. CBRN agents useful for mass casualty attacks rely on the air to carry the agent to an adversary (nuclear weapons are an obvious exception, but the likelihood of a terrorist organization acquiring a nuclear weapon is extremely low). Poor wind conditions, physical barriers, rain, and other environmental conditions can inhibit delivery. Biological weapons also require spray systems that can create droplets of an appropriate size, so that the agent is light enough to float in the air, but heavy enough to enter the lungs (approximately 1-10 microns).
Drones also make CBRN agent delivery easier. Drones offer terrorists access to the air. Terrorists can use them to fly over physical barriers, such as fencing or walls to carry out an attack. Drones also give terrorists more control over where they launch an attack: they can choose a well-defended position or one proximate to an escape route. Although small drone payload sizes limit the amount of agent that can be delivered, terrorists can acquire multiple drones.
Advances in drone autonomy allow terrorists to control more drones at once.10  Autonomy also allows terrorists to launch more complex attacks, perhaps directing autonomous drones to multiple targets or follow a path through multiple, well-populated areas. Greater autonomy also reduces the risks to the terrorists, because they can flee more readily from the area.
3D printing can also help with CBRN agent delivery. Spray-tanks and nozzles subject to export controls can be 3D printed.11  3D printers can also be used to make drones.12  3D printers also provide customizability to adapt these systems for CBRN agent delivery.
Remaining Challenges
CBRN weapons acquisition also requires significant technical expertise. Terrorist organizations must correctly perform complex scientific procedures, know which procedures to use, know which equipment and materials are needed, and operate the equipment. They must do all of that without harming themselves or others (harming innocents may not seem like a concern for an organization intent on mass harm; however, it would risk exposure of the larger plot.) Much of this knowledge is tacit, meaning that it is based on experience and cannot be easily transferred to other individuals.
Emerging technologies do not drastically reduce this barrier, though experts disagree. For example, genome-synthesis requires significant tacit knowledge that terrorists cannot easily acquire without relevant experience.13  Likewise, 3D printers are unlikely to spit out a completely assembled piece of equipment. Rather, 3D printers may provide parts that need to be assembled into a final result. However, some experts argue that as technologies become more ubiquitous, they will be commercialized and made easier to use.14  While this technology is likely to become more accessible, physical limitations will place an upper bound on how accessible it can become.
The Future Operational Environment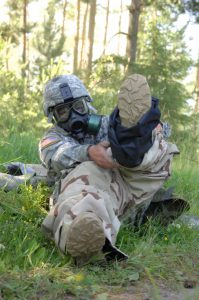 If CBRN terrorism is becoming easier, U.S. forces can be expected to be at greater risk of CBRN attack and face more frequent attacks. An attack with infectious biological weapons from afar would not likely be discovered until well after the attack took place. Although still quite unlikely, a major biological attack could cause massive harm. Timed correctly, a CBRN terror attack could delay deployment of troops to a combat zone, inhibit launch of close-air support assets, or harm morale by delaying delivery of delicious pizza MREs.15  Off the battlefield, troops may have less access to protective gear and be at greater risk of harm. Even a poorly made agent can harm military operations: quarantines must still be established and operations limited until the risk is neutralized or at least determined to be non-harmful.
However, counter-intuitively, terrorist demand for CBRN weapons may actually decrease, because emerging technologies also offer easier pathways to mass casualties. These risks will be explored in the next article in this series.
If you enjoyed this post, please read:
– The Democratization of Dual Use Technology
– Dead Deer, and Mad Cows, and Humans (?) … Oh My! by proclaimed Mad Scientists LtCol Jennifer Snow and Dr. James Giordano, and returning guest blogger Joseph DeFranco
– Mad Scientist Bio Convergence and Soldier 2050 Conference blog post and Final Report
– Emergent Threat Posed by Super-Empowered Individuals
Zachary Kallenborn is a freelance researcher and analyst, specializing in Chemical, Biological, Radiological, and Nuclear (CBRN) weapons, CBRN terrorism, drone swarms, and emerging technologies writ large. His research has appeared in the Nonproliferation Review, Studies in Conflict and Terrorism, Defense One, the Modern War Institute at West Point, and other outlets. His most recent study, Swarming Destruction: Drone Swarms and CBRN Weapons, examines the threats and opportunities of drone swarms for the full scope of CBRN weapons.
Disclaimer:  The views expressed in this blog post do not necessarily reflect those of the Department of Defense, Department of the Army, Army Futures Command (AFC), or Training and Doctrine Command (TRADOC).
---
1 Walter A. Good, "The AMA History Project Presents Autobiography of Dr. Walter (Walt) A. Good," Academy of Model Aeronautics, August 2009, https://www.modelaircraft.org/sites/default/files/files/GoodDrWalterAWalt.pdf; Robert J. Bunker, "Terrorist and Insurgent Unmanned Aerial Vehicles: Use, Potentials, and Military Implications," United States Army War College Press, August 2015.
2 Richard Danzig et al., Aum Shinrikyo: Insights Into How Terrorists Develop Biological and Chemical Weapons, 2nd ed. (December 2012), https://s3.amazonaws.com/files.cnas.org/documents/CNAS_AumShinrikyo_SecondEdition_English.pdf (accessed 6 June 2017).
3 Gary Ackerman, Jonathan Wilkenfeld, R. Karl Rethemeyer, and Victor Asal, "Terrorist Groups and Weapons of Mass Destruction," National Consortium for the Study of Terrorism and Responses to Terrorism, (START), https://www.start.umd.edu/research-projects/terrorist-groups-and-weapons-mass-destruction
4 Clare Scott, "Experiment Tests the Suitability of 3D Printing Materials for Creating Lab Equipment," 3DPrint.com, August 3, 2018, https://3dprint.com/221403/3d-printing-materials-lab/
5 Kolja Brockmann, "Advances in 3D Printing Technology: Increasing Biological Weapons Proliferation Risks?" Stockholm International Peace Research Institute (SIPRI), July 29, 2019, https://www.sipri.org/commentary/blog/2019/advances-3d-printing-technology-increasing-biological-weapon-proliferation-risks
Franklin Houser, "3D Printed Drone Parts – All You Need to Know in 2019," All3DP, February 12, 2019, https://all3dp.com/3d-print-drone-parts/

6 Natasha Bajema, "3D Printing: Enabler of Mass Destruction," Medium, October 20, 2018, https://medium.com/@natashabajema/3d-printing-enabler-of-mass-destruction-74d2a684a13
7 Committee on Strategies for Identifying and Addressing Potential Biodefense Vulnerabilities Posed by Synthetic Biology, "Biodefense in the Age of Synthetic Biology," (Washington DC: The National Academies Press, 2018), 9.
8 "The Independent Advisory Group on Public Health Implications of Synthetic Biology Technology Related to Smallpox," World Health Organization, June 29-30, 2015, available at https://www.who.int/csr/resources/publications/smallpox/synthetic-biology-technology-smallpox/en/
9 Smallpox," National Institutes of Allergy and Infectious Diseases, available at www.niaid.nih.gov/diseases-conditions/smallpox
10 Amy Hocraffer and Chang S. Nam, "A Meta-analysis of Human–System Interfaces in Unmanned Aerial Vehicle (UAV) Swarm Management," Applied Ergonomics, Vol. 58 (2017), pp. 66–80, http://www.researchgate.net/profile/Chang_Nam5/publication/303782432_A_meta-analysis_of_human-system_interfaces_in_unmanned_aerial_vehicle_UAV_swarm_management/links/5767f71f08ae1658e2f8b435.pdf
11 Kolja Brockmann, "Advances in 3D Printing Technology: Increasing Biological Weapons Proliferation Risks?" Stockholm International Peace Research Institute (SIPRI), July 29, 2019, https://www.sipri.org/commentary/blog/2019/advances-3d-printing-technology-increasing-biological-weapon-proliferation-risks
12 Franklin Houser, "3D Printed Drone Parts – All You Need to Know in 2019," All3DP, February 12, 2019, https://all3dp.com/3d-print-drone-parts/
13 Kathleen M. Vogel, "Framing Biosecurity: An Alternative to the Biotech Revolution Model?," Science and Public Policy, Vol. 35 No. 1, 2008.
14 Jonathan B. Tucker, "Could Terrorists Exploit Synthetic Biology?" The New Atlantis, Spring 2011, https://www.thenewatlantis.com/publications/could-terrorists-exploit-synthetic-biology#_ftn8
15 Steve1989MREInfo, "2018 MRE Pepperoni Pizza MRE Review Meal Ready to Eat Ration Taste Testing," YouTube, July 28, 2018, https://www.youtube.com/watch?v=u_sY-nJ179U