[Editor's Note: Mad Scientist Laboratory is pleased to publish today's guest blog post by MAJ Vincent Dueñas, addressing how AI can mitigate a human commander's cognitive biases and enhance his/her (and their staff's) decision-making, freeing them to do what they do best — command, fight, and win on future battlefields!]
Humans are susceptible to cognitive biases and these biases sometimes result in catastrophic outcomes, particularly in the high stress environment of war-time decision-making. Artificial Intelligence (AI) offers the possibility of mitigating the susceptibility of negative outcomes in the commander's decision-making process by enhancing the collective Emotional Intelligence (EI) of the commander and his/her staff. AI will continue to become more prevalent in combat and as such, should be integrated in a way that advances
the EI capacity of our commanders. An interactive AI that feels like one is communicating with a staff officer, which has human-compatible principles, can support decision-making in high-stakes, time-critical situations with ambiguous or incomplete information.
Mission Command in the Army is the exercise of authority and direction by the commander using mission orders to enable disciplined initiative within the commander's intent.i It requires an environment of mutual trust and shared understanding between the commander and his subordinates in order to understand, visualize, describe, and direct throughout the decision-making Operations Process and mass the effects of combat power.ii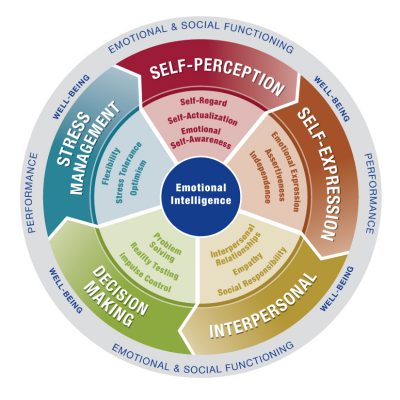 The mission command philosophy necessitates improved EI. EI is defined as the capacity to be aware of, control, and express one's emotions, and to handle interpersonal relationships judiciously and empathetically, at much quicker speeds in order seize the initiative in war.iii The more effective our commanders are at EI, the better they lead, fight, and win using all the tools available.
AI Staff Officer
To conceptualize how AI can enhance decision-making on the battlefields of the future, we must understand that AI today is advancing more quickly in narrow problem solving domains than in those that require broad understanding.iv This means that, for now, humans continue to retain the advantage in broad information assimilation.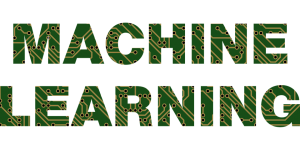 The advent of machine-learning algorithms that could be applied to autonomous lethal weapons systems has so far resulted in a general predilection towards ensuring humans remain in the decision-making loop with respect to all aspects of warfare.v, vi AI's near-term niche will continue to advance rapidly in narrow domains and become a more useful interactive assistant capable of analyzing not only the systems it manages, but the very users themselves. AI could be used to provide detailed analysis and aggregated assessments for the commander at the key decision points that require a human-in-the-loop interface.
The Battalion is a good example organization to visualize this framework. A machine-learning software system could be connected into different staff systems to analyze data produced by the section as they execute their warfighting functions. This machine-learning software system would also assess the human-in-the-loop decisions against statistical outcomes and aggregate important data to support the commander's
assessments. Over time, this EI-based machine-learning software system could rank the quality of the staff officers' judgements. The commander can then consider the value of the staff officers' assessments against the officers' track-record of reliability and the raw data provided by the staff sections' systems. The Bridgewater financial firm employs this very type of human decision-making assessment algorithm in order to assess the
"believability" of their employees' judgements before making high-stakes, and sometimes time-critical, international financial decisions.vii Included in such a multi-layered machine-learning system applied to the battalion, there would also be an assessment made of the commander's own reliability, to maximize objectivity.
Observations by the AI of multiple iterations of human behavioral patterns during simulations and real-world operations would improve its accuracy and enhance the trust between this type of AI system and its users. Commanders' EI skills would be put front and center for scrutiny and could improve drastically by virtue of the weight of the responsibility of consciously knowing the cognitive bias shortcomings of the staff with quantifiable evidence, at any given time. This assisted decision-making AI framework would also consequently reinforce the commander's intuition and decisions as it elevates the level of objectivity in decision-making.
Human-Compatibility
The capacity to understand information broadly and conduct unsupervised learning remains the virtue of humans for the foreseeable future.viii The integration of AI into the battlefield should work towards enhancing the EI of the commander since it supports mission command and complements the human advantage in decision-making. Giving the AI the feel of a staff officer implies also providing it with a framework for how it might begin to understand the information it is receiving and the decisions being made by the commander.
Stuart Russell offers a construct of limitations that should be coded into AI in order to make it most useful to humanity and prevent conclusions that result in an AI turning on humanity. These three concepts are: 1) principle of altruism towards the human race (and not itself), 2) maximizing uncertainty by making it follow only human objectives, but not explaining what those are, and 3) making it learn by exposing it to everything and all types of humans.ix
Russell's principles offer a human-compatible guide for AI to be useful within the human decision-making process, protecting humans from unintended consequences of the AI making decisions on its own. The integration of these principles in battlefield AI systems would provide the best chance of ensuring the AI serves as an assistant to the commander, enhancing his/her EI to make better decisions.
Making AI Work
The potential opportunities and pitfalls are abundant for the employment of AI in decision-making. Apart from the obvious danger of this type of system being hacked, the possibility of the AI machine-learning algorithms harboring biased coding inconsistent with the values of the unit employing it are real.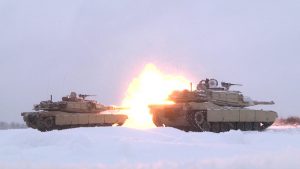 The commander's primary goal is to achieve the mission. The future includes AI, and commanders will need to trust and integrate AI assessments into their natural decision-making process and make it part of their intuitive calculus. In this way, they will have ready access to objective analyses of their units' potential biases, enhancing their own EI, and be able overcome them to accomplish their mission.
If you enjoyed this post, please also read:
An Appropriate Level of Trust…
Takeaways Learned about the Future of the AI Battlefield
MAJ Vincent Dueñas is an Army Foreign Area Officer and has deployed as a cavalry and communications officer. His writing on national security issues, decision-making, and international affairs has been featured in Divergent Options, Small Wars Journal, and The Strategy Bridge. MAJ Dueñas is a member of the Military Writers Guild and a Term Member with the Council on Foreign Relations. The views reflected are his own and do not represent the opinion of the United States Government or any of its agencies.
---
i United States, Army, States, United. "ADRP 5-0 2012: The Operations Process." ADRP 5-0 2012: The Operations Process, Headquarters, Dept. of the Army., 2012, pp. 1–1.
ii Ibid. pp. 1-1 – 1-3.
iii "Emotional Intelligence | Definition of Emotional Intelligence in English by Oxford Dictionaries." Oxford Dictionaries | English, Oxford Dictionaries, 2018, en.oxforddictionaries.com/definition/emotional_intelligence.
iv Trent, Stoney, and Scott Lathrop. "A Primer on Artificial Intelligence for Military Leaders." Small Wars Journal, 2018, smallwarsjournal.com/index.php/jrnl/art/primer-artificial-intelligence-military-leaders.
v Scharre, Paul. ARMY OF NONE: Autonomous Weapons and the Future of War. W W NORTON, 2019.
vi Evans, Hayley. "Lethal Autonomous Weapons Systems at the First and Second U.N. CGE Meetings." Lawfare, 2018, https://www.lawfareblog.com/lethal-autonomous-weapons-systems-first-and-second-un-gge-meetings.
vii Dalio, Ray. Principles. Simon and Schuster, 2017.
viii Trent and Lathrop.
ix Russell, Stuart, director. Three Principles for Creating Safer AI. TED: Ideas Worth Spreading, 2017, www.ted.com/talks/stuart_russell_3_principles_for_creating_safer_ai.