[Editor's Note: Army Mad Scientist is pleased to present our latest episode of The Convergence podcast, featuring Trish Martinelli and David Schiff, both At-Large Regional Directors with the National Security Innovation Network (NSIN), discussing innovation, the value of hackathons and crowdsourcing in harnessing the Nation's intellect to benefit National Security, and integrating their programs in support of U.S. Army innovation — Enjoy!]

[If the podcast dashboard is not rendering correctly for you, please click here to listen to the podcast.]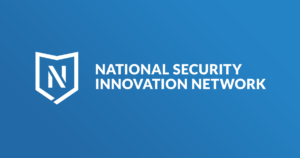 National Security Innovation Network (NSIN) is a problem-solving network in the U.S. Department of Defense (DoD) that adapts to the emerging needs of those who serve in the defense of our national security. NSIN is dedicated to the work of bringing together defense, academic, and entrepreneurial innovators to solve national security problems in new ways.
Trish Martinelli, At-Large Director, NSIN, is an accomplished Senior Intelligence professional with a strong background in business, applicable analysis, and a keen sense of how to implement innovative planning in support of customer satisfaction. With more than 25 years in Government, Military, Analytical, Middle East, Special Missions and Operations Expertise, she is adept and experienced in working with people of diverse backgrounds to maximize the benefit from relevant experience.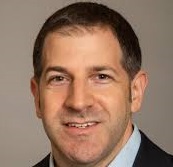 David Schiff, At-Large Director, NSIN, is working to change the culture of the DoD and Federal Government to favor innovation as a strategic advantage and strengthen the relationship between civilian industry and the Government to solve the world's biggest problems. He seeks to bridge the gap that has developed between these ecosystems by building more collaborative, higher-trust, more empathetic, and creative environments, which will lead to the innovative solutions we need to ensure a better world for future generations.
In today's interview, Ms. Martinelli and Mr. Schiff discuss innovation, the value of hackathons and crowdsourcing in harnessing the Nation's intellect to benefit National Security, and integrating their programs in support of U.S. Army innovation. The following bullet points highlight key insights from our interview:
The DoD has created a series of innovation organizations. Each of these organizations has specific priorities tailored to the mission of the branch that oversees it. NSIN, however, serves as an innovation catalyst for the entire DoD, seeking to serve each branch and collaborate across the DoD to match Soldier-Innovators with creative thinkers and solutions.
NSIN prioritizes people, ideas, and technology to effectively provide innovative solutions to a wide variety of problems within the DoD. The DoD has found itself struggling to innovate due to its bureaucracy, which limits the questioning of authority, as well as the high fail-ratio of emerging technologies.
To prioritize people, NSIN seeks to connect a wide variety of innovators. It seeks flexible, adaptable, optimistic, realistic people with a Service Leader mindset to spread good ideas and best practices. They prioritize finding these individuals across racial, economic, gender, and education divides to include and elevate under-represented voices.
NSIN provides a guide across the 'valley of death,' where innovative solutions often become stuck between concept and creation at scale. NSIN finds promising talent and ideas, and helps connect them with the correct funding and development processes.
Anyone within the DoD can present a problem to NSIN, who will create a custom network of innovators from within the DoD, academia, and industry to generate solutions. NSIN's Source Program provides an online platform for Leaders and peers to interact with each other's submissions of crowdsourced ideas.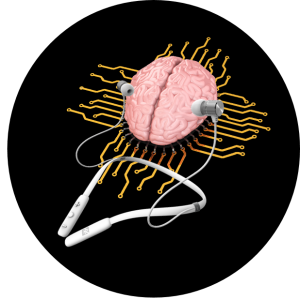 Stay tuned to the Mad Scientist Laboratory for our next episode of The Convergence podcast — To Boldly Go — featuring Steve Leonard, Mick Ryan, Jon Klug, and Kathleen McInnis, discussing the
lessons captured in the book To Boldly Go; leadership, strategy, and conflict; storytelling; and the value of science fiction.
If you enjoyed this post and podcast, check out the following related content on innovation within the Army and the Department of Defense:
Innovation at the Edge and associated podcast
Keeping the Razor's Edge: 4th PSYOP Group's Innovation and Evolution Council, by the 4th Psychological Operations Group (4th POG) Innovation and Evolution Council
Strategic Latency Unleashed!, Going on the Offensive in the Fight for the Future, and associated podcast with former Undersecretary of the Navy (and proclaimed Mad Scientist) James F. "Hondo" Geurts and Dr. Zachary S. Davis
Tactical Innovation: The Missing Piece to Enable Army Futures Command, by LTC Jim Armstrong
The Convergence: The Future of Ground Warfare with COL Scott Shaw and associated podcast
The Convergence: Innovating Innovation with Molly Cain and associated podcast
Dense Urban Hackathon – Virtual Innovation
"Once More unto The Breach Dear Friends": From English Longbows to Azerbaijani Drones, Army Modernization STILL Means More than Materiel and Making the Future More Personal: The Oft-Forgotten Human Driver in Future's Analysis, by Ian Sullivan
Mission Engineering and Prototype Warfare: Operationalizing Technology Faster to Stay Ahead of the Threat by The Strategic Cohort at the U.S. Army Tank Automotive Research, Development, and Engineering Center (TARDEC).

Four Elements for Future Innovation by Dr. Richard Nabors
The Changing Dynamics of Innovation
Innovation Isn't Enough: How Creativity Enables Disruptive Strategic Thinking, by Heather Venable
Disclaimer: The views expressed in this blog post do not necessarily reflect those of the U.S. Department of Defense, Department of the Army, Army Futures Command (AFC), or Training and Doctrine Command (TRADOC).