[Editor's Note: Army Mad Scientist is pleased to present our latest episode of The Convergence podcast, featuring six subject matter experts (SMEs) discussing their experiences in modern warfare at the "bleeding edge" of battle, the future of conflict, and the requirements and challenges facing future ground warfighters. Our two previous episodes explored how our adversaries Russia and China would fight — today's episode and post explore the gritty realities our Soldiers could face in front line combat — Enjoy!]]
[If the podcast dashboard is not rendering correctly for you, please click here to listen to the podcast.]
The character of warfare has consistently changed over time, with technology evolving from edged weapons, bows and arrows, gunpowder, and battlefield mechanization, to more advanced technologies today, including long-range precision weapons, robotics, and autonomy.  However, warfare remains an intrinsic human endeavor, with varied and profound effects felt by Soldiers on the ground.  To explore this experience with those engaged in the tactical fight, we spoke with the following combat veterans, frontline reporters, and military training experts for this episode of The Convergence:
Denys Antipov is a Ukrainian war veteran who served as a platoon leader and reconnaissance drone operator with the 81st Airborne Brigade in the Ukrainian Army, defending his homeland and fighting Russian paramilitary groups and anti-government separatists in the Donbas in 2015-2016.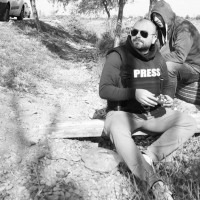 Heydar Mirza spent 36 days on the frontline as a war reporter in Terter and Agdere during the 44-day Second Nagorno-Karabakh war during the Fall of 2020.  He is currently the program author and host of the weekly RADIUS military analysis program on Azerbaijan Public Television and Radio Broadcasting Company – ICTIMAI TV and Caliber.az YouTube channel. 
Nolan Peterson is Senior Editor at Coffee or Die Magazine and The Daily Signal's Ukraine-based foreign correspondent. A former U.S. Air Force special operations pilot and veteran of the Iraq and Afghanistan wars, he was among the first journalists to embed with Ukrainian forces in combat in eastern Ukraine. In Iraq, he embedded with Kurdish peshmerga forces in operations around Mosul and Sinjar. He has reported from throughout Eastern Europe, France, the U.K., and was onboard the USS George H.W. Bush off the Syrian coast to cover the air war against ISIS.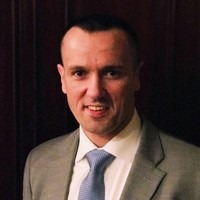 John Spencer is the Chair of Urban Warfare Studies at the Modern War Institute, Co-Director of the Urban Warfare Project, and host of the Urban Warfare Project podcast.  He served over twenty-five years in the U.S. Army as an infantry Soldier, with two combat tours in Iraq as both an Infantry Platoon Leader and Company Commander.  He has also served as a Ranger Instructor with the Army's Ranger School, a Joint Chief of Staff and Army Staff intern, fellow with the Chief of Staff of the Army's Strategic Studies Group, Strategic Planner and then Deputy Director of the Modern War Institute where he was instrumental in the design and formation of the institute.  He has just returned from walking the battlefields of Nagorno-Karabakh, gleaning lessons learned about modern combat on complex terrain.
Jim Greer  (Colonel, USA-Ret.) graduated from the U.S. Military Academy in 1977 and served 30 years in CONUS, Europe, and the Middle East, including combat operations in Iraq, Afghanistan, Palestine, and the Balkans. He commanded an infantry-heavy battalion task force in Bosnia, led the OIF Study Group in the invasion of Iraq, was Chief of Staff of Multi-National Security Transition Command – Iraq, and commanded 1st Armor Training Brigade. Agent of change, futurist, and concept developer, he played a significant role in Army transformation for Force XXI digitization and the Objective Force, was the Army's representative to DOD's Revolution in Military Affairs, and led the transformation of Initial Entry Training from a Cold War paradigm to one that prepared Soldiers for 21st Century combat. An educator and trainer, he taught tactics at West Point and was the Director of the School of Advanced Military Studies.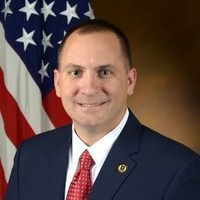 COL Scott Shaw is the G-3, U.S. Army I Corps. He previously commanded the Asymmetric Warfare Group, providing global operational advisory support to U.S. Army forces to rapidly transfer current threat-based observations and solutions to tactical and operational commanders in order to defeat emerging asymmetric threats and enhance multi-domain effectiveness.
In our interviews with the aforementioned SMEs, we explore their respective experiences in modern warfare at the "bleeding edge" of battle, the future of conflict, and the requirements and challenges facing future ground warfighters.  The following bullet points highlight key insights from our interviews: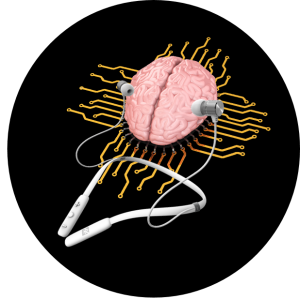 Stay tuned to the Mad Scientist Laboratory for our next episode of The Convergence podcast — Innovation at the Edge — featuring senior military leaders, field and company grade officers, and young Soldiers discussing innovation at the unit and individual level, thinking differently about modern warfare, and implementing grassroots transformation in the U.S. Army.
If you enjoyed this post and podcast, check out the following related content:
Top Attack: Lessons Learned from the Second Nagorno-Karabakh War with COL John Antal (USA-Ret.) and its associated podcast
Insights from the Nagorno-Karabakh Conflict in 2020 (Part I and II)
"Once More unto The Breach Dear Friends": From English Longbows to Azerbaijani Drones, Army Modernization STILL Means More than Materiel, by Ian Sullivan.
The Convergence: The Future of Ground Warfare with COL Scott Shaw and its associated podcast
Insights from the Robotics and Autonomy Series of Virtual Events, as well as all of the associated webinar content (presenter biographies, slide decks, and notes) and associated videos
Ground Warfare in 2050: How It Might Look, "The Convergence" — Episode 6: The Intelligent Battlefield of the Future, and its associated podcast with proclaimed Mad Scientist Dr. Alexander Kott
War Laid Bare, by Matthew Ader
Nowhere to Hide: Information Exploitation and Sanitization
China and Russia: Achieving Decision Dominance and Information Advantage, by Ian Sullivan
Young Minds on Competition and Conflict
>>>> REMINDER — ONLY FOUR DAYS LEFT!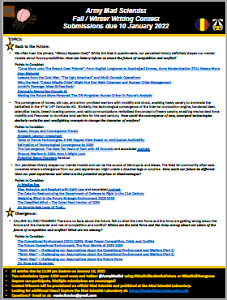 Army Mad Scientist Fall / Winter Writing Contest:  We want to crowdsource the intellect of the Nation (You!) with our Fall / Winter Writing Contest's two themes — Back to the Future and Divergence — check out the associated writing prompts in the contest flyer and announcement, then get busy crafting your submissions — entries will be accepted in two formats:
Written essay (no more than 1500 words, please!)
Tweet @ArmyMadSci, using either #MadSciBacktotheFuture or #MadSciDivergence
We will pick a winner from each of these two formats!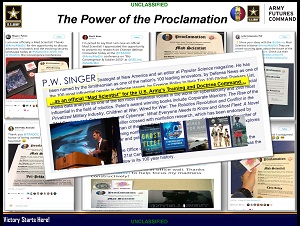 Contest Winners will be proclaimed official Mad Scientists and be featured in the Mad Scientist Laboratory.  Semi-finalists of merit will also be published!
DEADLINE: All entries must be submitted to madscitradoc@gmail.com NLT 11:59 pm Eastern on January 10, 2022!
Any questions? Don't hesitate to reach out to us — send us an eMail at: madscitradoc@gmail.com
Disclaimer: The views expressed in this blog post and associated podcast do not necessarily reflect those of the Department of Defense, Department of the Army, Army Futures Command (AFC), or Training and Doctrine Command (TRADOC).