[Editor's Note: Mad Scientist Laboratory is pleased to announce our latest episode of The Convergence podcast, featuring Air Force Gaming leads Capt Zach Baumann, Capt Oliver Parsons, and MSgt Michael Sullivan discussing how gaming breaks down barriers in rank, generation, and geography; identifies the digital talent residing in the gaming community; and how video games can cultivate the future Senior Leaders in the military — Enjoy! (Please note that this podcast and several of the embedded links below are best accessed via a non-DoD network due to network priorities for teleworking)]

[If the podcast dashboard is not rendering correctly for you, please click here to listen to the podcast]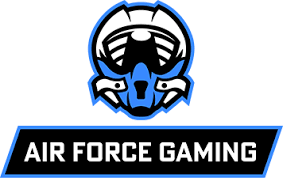 Air Force Gaming (AFG) is the official gaming program and competition hub for the United States Air Force and Space Force.  Over 86% of Airmen and Guardians between the ages of 18-34 identify as gamers.  AFG was started to help Airmen of all ages, ranks, and backgrounds find common ground through video games, while also promoting mental acuity, fine motor coordination, and competitive excellence.  Its mission is to create an inclusive gaming community for Airmen of all ages, ranks, and backgrounds.  
Capt Zach "ZB" Baumann co-founded AFG, and for the better part of 2020, led the explosion of AFG's digital reach to 575K impressions and 40K profile visits (doubling its digital footprint of followers on social media and verified members on its Discord server) across five platforms, and tirelessly built the connective tissue between the Department of the Air Force, DoD at large, and the gaming industry — ultimately leading to AFG's "acquisition" by the USAF in November of 2020.  AFG is helping to bridge the gap between the DoD's digital natives (tomorrow's leaders) and digital immigrants (today's leaders).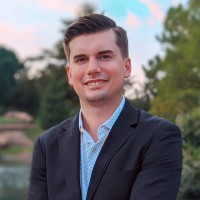 Capt Oliver "OliPoppinIt" Parsons founded AFG and leads a diverse group of Airmen and Guardians all across the world. AFG strives to be the leading DoD eSports/gaming organization. In 2020, he led the AFG Space Force Call of Duty team to victory in the first ever transatlantic Armed Forces eSports bowl (CODE Bowl).
MSgt Michael Sullivan co-founded AFG, launching the Department of the Air Force's first gaming and eSports organization, with a primary focus in mental health and resiliency for service members.  MSgt Sullivan led day to day operations; advised on the organization's direction, event planning, and brand implementation; developed its "Ambassador" volunteer program, on-boarded, and trained 50+ personnel; and established the first ever USAF/USSF official eSports teams, achieving the Championship title in an international tournament.
In today's podcast, Capt Baumann, Capt Parsons, and MSgt Sullivan discuss how gaming breaks down barriers in rank, generation, and geography; identities the digital talent residing in the gaming community; and how video games can cultivate the future Senior Leaders in the military.  The following bullet points highlight key insights from our interview: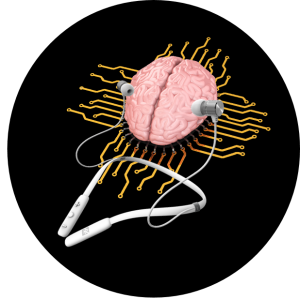 Stay tuned to the Mad Scientist Laboratory for our next episode of "The Convergence," which, now that the 2021 Baseball Season is in full swing, will feature last year's interview with proclaimed Mad Scientist Keith Law, author and Senior Baseball Writer with The Athletic, discussing the parallels between baseball and the Information Environment, how stats skew our thinking, and the implications of anchoring bias.
If you enjoyed today's post and podcast, check out the following related content:
New Skills Required to Compete & Win in the Future Operational Environment
U.S. Demographics, 2020-2028: Serving Generations and Service Propensity
The Convergence: The Future of Talent and Soldiers with MAJ Delaney Brown, CPT Jay Long, and 1LT Richard Kuzma and associated podcast
The Metaverse: Blurring Reality and Digital Lives with Cathy Hackl and associated podcast
Fight Club Prepares Lt Col Maddie Novák for Cross-Dimension Manoeuvre, by LTC(P) Arnel David, U.S. Army, and Major Aaron Moore, British Army, along with their interview in The Convergence: UK Fight Club – Gaming the Future Army and associated podcast
Ian Sullivan's two posts — Would You Like to Play a Game? Wargaming as a Learning Experience and Key Assumptions Check and "No Option is Excluded" — Using Wargaming to Envision a Chinese Assault on Taiwan — exploring the relevant lessons wargaming can teach us about Large Scale Combat Operations against Russia and China, respectively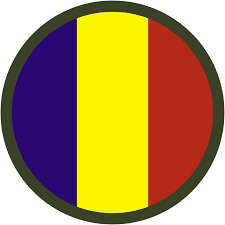 >>>> ANNOUNCEMENT:  U.S. Army Training and Doctrine Command (TRADOC) wants your input to problems large and small.  We think people are working on these problems every day around the world.  Crowdsourcing our Problems Worth Solving — or redefining them properly — is one way to get at the solutions some of you may already have.  Let's Connect!  Help Team Army and TRADOC set a new course for the future — click here to join the discussion!
>>>> REMINDER!!! Army Mad Scientist is CALLING ALL CREATORS with our Multi-Media Contest for imaginative artists who would like to showcase their ideas about future possibilities in alternative ways. For more information, check out our announcement and flyer, then consult your inner muse, unleash your creative talent, get cracking developing your multi-media entry, and submit it to madscitradoc@gmail.com. There are only 16 days left… deadline for submission is 6 August 2021!!!