[Editor's Note: Mad Scientist is pleased to announce our latest episode of The Convergence podcast, featuring Cathy Hackl — Futurist and Founder of Futures Intelligence Group, one of LinkedIn's Top Tech Voices, and the host of the Future Insiders podcast — discussing forecasting, the metaverse, and women in tech.  The implications of Augmented Reality (AR) / Virtual Reality (VR) / Mixed Reality (MR) are staggering for how the Army will recruit new Soldiers and conduct Professional Military Education (PME), individual and collective training, and mission rehearsals in the decade ahead!  "The way we engage with the physical world is going to completely change."  Not the least of which is the metaverse's potential to provide our Soldiers and Leaders with a truly immersive means of accurately replicating and sharing the realities of the Operational Environment when preparing for Multi-Domain Operations — Read on!  (Please note that this podcast and several of the embedded links below are best accessed via a non-DoD network due to network priorities for teleworking)]
[If the podcast dashboard is not rendering correctly for you, please click here to listen to the podcast]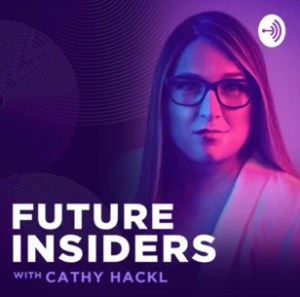 Cathy Hackl is a leading tech futurist and globally recognized business leader specializing in AR, VR, and spatial computing. Ms. Hackl hosts the Future Insiders podcast and has been designated as one of LinkedIn's Top Tech Voices.  She founded and leads the Futures Intelligence Group, a futures research and consulting firm that works with clients in tech, fashion, media, government, and defense implementing innovation strategies, strategic foresight, and emerging technologies. BigThink named Cathy "one of the top 10 most influential women in tech in 2020" and she has been called the CEO's business guide to the metaverse.  She was included in the 2021 prestigious Thinkers50 Radar list of the 30 management thinkers most likely to shape the future of how organizations are managed and led.
In today's podcast, Ms. Hackl discusses forecasting, the metaverse, and women in tech. The following bullet points highlight key insights from our interview with her:
The world is approaching a pivotal moment for VR/AR/MR. The COVID-19 pandemic has accelerated adoption of these technologies, as they allow for an elevated sense of presence in a distanced physical world.
AR/VR technologies have extremely diverse applications, from filters on social media to the treatment of PTSD and Alzheimer's disease. Novel applications for these technologies are in constant development, particularly as wearables like "smart glasses" proliferate in the commercial sphere.
Although AR/VR are frequently associated with altered visuals, other senses are increasingly incorporated into these platforms. Currently in development is AR that would allow users to focus on a single conversation amidst significant background noise.
As the metaverse, a digital copy of the world available in real time, is developed, the way we engage with the physical world will change. Information available to VR/AR users in various "layers" could be manipulated or controlled by actors capable of altering the available data.
In order to recruit future generations to technology development, it will be essential to "meet them where they are." By identifying online platforms, interests, and values of youth, recruiters will be able to present opportunities to create meaningful change in an attractive manner.
The federal government's focus on artificial intelligence has de-prioritized AR/VR. However, AR/VR are innately American technologies, and increased focus on their development could allow the United States to maintain its current advantage in the field.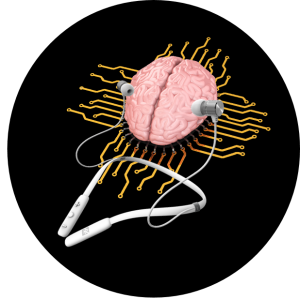 Stay tuned to the Mad Scientist Laboratory for our next episode of "The Convergence," featuring an interview with COL John Antal (USA-Ret.) discussing the implications for future conflict from the Second Nagorno-Karabakh Conflict, the psychological effects of drone warfare, and the future of maneuver, on 1 April 2021.
If you enjoyed this post, check out the following:
The Technological Information Landscape: Realities on the Horizon, by Dr. Lydia Kostopoulos
From Legos to Modular Simulation Architectures: Enabling the Power of Future (War) Play, by Jennifer McArdle and Caitlin Dohrman
Fight Club Prepares Lt Col Maddie Novák for Cross-Dimension Manoeuvre, by proclaimed Mad Scientists LTC Arnel David, U.S. Army, and Maj Aaron Moore, British Army, and The Convergence: UK Fight Club – Gaming the Future Army, then listen to their podcast
… watch The Synthetic Training Environment [via a non-DoD network], presented by proclaimed Mad Scientist MG Maria Gervais, Director, STE Cross Functional Team (CFT), from the Mad Scientist Installations of the Future Conference, co-sponsored by the Office of the Assistant Secretary of the Army for Installations, Energy and Environment (OASA (IE&E)) and the Georgia Tech Research Institute (GTRI) on 19-20 June 2018 in Atlanta, Georgia, and see her associated slide deck
… and review the STE discussion in the Top Ten Takeaways from the Installations of the Future Conference
>>>> ANNOUNCEMENT 1:  Mad Scientist is pleased to announce our next virtual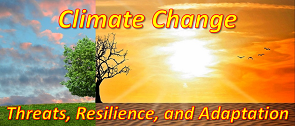 event — Climate Change – Threats, Resilience, and Adaptation — on Tuesday, 13 April 2021 (1430-1600 EDT).  Join our panelists:

Dr. Elizabeth Chalecki, Associate Professor of International Relations, University of Nebraska – Omaha, and Wilson Fellow, Woodrow Wilson International Center for Scholars
Dr. Anne Marie Baylouny, Associate Professor of National Security Affairs, Naval Postgraduate School
Damarys Acevedo-Mackey, Environmental Engineer, U.S. Army Corps of Engineers
… as they present their unique perspectives regarding Climate Change's impact on the Operational Environment and the associated implications for the U.S. Army, and then answer questions from registered participants.
Register here [via a non-DoD network] to participate in this informative event!
>>>> ANNOUNCEMENT 2:  Check out An Eye for a Storm: Imagining the Future of Professional Military Education and Its Effect on the ADF of Tomorrow, by proclaimed Mad Scientists August Cole and P.W. Singer, hosted by our colleagues and partners at the Australian Defence College's The Forge