[Editor's Note: Mad Scientist Laboratory is pleased to announce our latest episode of "The Convergence" podcast, featuring Major Rob Slaughter (USAF), Director of DoD Platform One, discussing how to incorporate agility in DoD modernization and the future of software. Please note that this podcast and several of the embedded links below are best accessed via a non-DoD network due to network priorities for teleworking — Enjoy!]
In today's podcast, Major Rob Slaughter discusses Platform One (P1), an official DoD DevSecOps Enterprise Services team.  P1's vision is to create an innovative, collaborative, and unified Defense Department that delivers freedom through continuous software integration and deployments.  Its mission is to guide, empower, equip, and accelerate DoD program offices and weapon systems through their DevSecOps journeys by:
Helping to deploy mission code to the Warfighter quickly and securely.
Accelerating deployment capabilities by providing an 85% solution to jump start coding.
Providing a common code base for reusability.
Creating a collaborative environment to break down silos and enable government-wide cross-functionality.
The following are highlights from our interview with Major Slaughter:
Platform One solves two simultaneous DoD problems, usually seen as polar opposites:
– DoD systems are not secure enough.
– DoD struggles to quickly deliver software capabilities.
The current limitation on software is the age of our systems. The average USAF aircraft is older than our airmen.
The future is "everything software," but to realize this future, we will need new hardware. An AI beat an F-16 pilot in air-to-air combat, but that same F-16 could not incorporate that AI onboard without major hardware upgrades.
The "everything software" future means every Soldier and Civilian should be able to write software wherever they are. The greatest immediate potential is with the new Space Force, as 100% of their fight will be through a console.
Mobility is an enabling trend — being able to access the necessary software tools and work with agility in any environment.
In this future, the #1 risk to combat systems is software.  Rapid software development and accreditation, and sharing what works across the force is critical to mission success. Platform One can be the "Easy button"– using a trusted process to mitigate risk.
DoD has over 100,000 software developers, which makes it one of the largest "software companies" in the world.  With all of this capability, we still have the reputation of not being able to produce fast and secure products.
Use of open source produced software offers a way to bring the most secure solutions to DoD.  Thousands of contributors on a software solution will always beat 50 contributors on a black box project.
Not all open source code is created equal.  A tipping point occurs when an open source product is not well supported or is primarily supported by known adversaries.
The software advantage is a future competition which will equate to battlefield advantage. We are missing a key trend — a dearth of Mandarin language proficiency could lead to an AI disadvantage for Western AI scientists who cannot keep abreast of Chinese scientific progress and breakthroughs.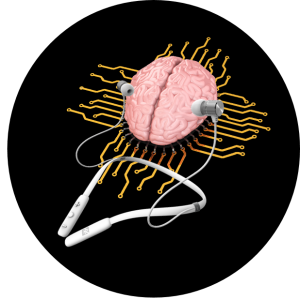 Stay tuned to the Mad Scientist Laboratory for our next podcast with Doowan Lee of Zignal Labs, discussing disinformation, changes over time in approaches to information warfare, and revisionism and the Chinese Communist Party on 12 November 2020!
If you enjoyed this post, read these related "The Convergence" blog posts and listen to the associated podcasts:

The Language of AI with Michael Kanaan and podcast
AI Across the Enterprise with Rob Albritton and podcast
Innovating Innovation with Molly Cain and podcast
… and check out these other posts:
New Skills Required to Compete & Win in the Future Operational Environment
China's Drive for Innovation Dominance
"Intelligentization" and a Chinese Vision of Future War
The PLA: Close Combat in the Information Age and the "Blade of Victory"