[Editor's Note: Mad Scientist Laboratory is pleased to announce our latest episode of "The Convergence" podcast, featuring Rob Albritton, award-winning authority on artificial intelligence (AI) and machine learning (ML). Please note that this podcast and several of the embedded links below are best accessed via a non-DoD network due to network priorities for teleworking — Enjoy!]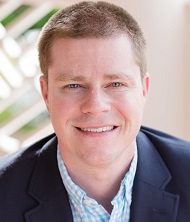 In this latest episode of "The Convergence," we talk with Rob Albritton, Senior Director and AI Practice Lead at Octo Consulting Group. A former U.S. Army Geospatial Research Lab Scientist and Machine Learning Engineer at MITRE, Rob spent several years growing NVIDIA's public sector team alongside the world's foremost thought leaders on high-performance computing, AI, and deep learning. Rob now leads Octo's oLabs AI Center of Excellence, where he guides and shapes Octo's AI capability, strategy, and vision.
In this episode, we discuss a realistic vision of the future of AI, its integration into the DoD, and what the Government can learn from the private sector. Some of the highlights include the following:
Academics and industry tend to overestimate the readiness of effective AI, although real progress may occur at a rate faster than we expect.
DoD can learn data best practices from industry and apply it to unique DoD practices. There is no need to reinvent the wheel, but each AI challenge should still be tackled in a unique way.
AI publications have slowed, although we are not necessarily nearing an "AI winter." Innovative applications for deep learning are still being discovered, and there is still significant academic interest in AI and profit to be made in the field.
DoD focuses on the tech industry as a hub for AI talent, but this rhetoric may actually deter talent from working with the DoD. The military should consider a "greening" process to encourage young talent to connect with the military on AI applications.
The DoD should promote its relationship with the AI industry by emphasizing transparency in its AI development and its use of "AI for good."
U.S. Soldiers are likely to encounter fully autonomous weapons systems on the battlefield. DoD should research ways to jam or deceive these systems, rather than compete in autonomous weapons, since U.S. ethical regulations are likely to continue to limit the development and use of fully autonomous lethal systems.
Current rhetoric emphasizes AI competition with adversaries, particularly in relation to competition with China. While the United States' adversaries are developing AI, the United States maintains the most creative and innovative culture with regard to AI development.
Stay tuned to the Mad Scientist Laboratory, as our next podcast with Cindy Otis, former CIA officer, national security commentator, disinformation and cybersecurity expert, and author of TRUE OR FALSE: A CIA ANALYST'S GUIDE TO SPOTTING FAKE NEWS, will be posted on 11 June 2020!
If you enjoyed this post and podcast, check out:
Integrating Artificial Intelligence into Military Operations, by Dr. James Mancillas
The Guy Behind the Guy: AI as the Indispensable Marshal, by Mr. Brady Moore and Mr. Chris Sauceda
AI Enhancing EI in War, by MAJ Vincent Dueñas
The Human Targeting Solution: An AI Story by CW3 Jesse R. Crifasi
An Appropriate Level of Trust…
… read our Crowdsourcing the Future of the AI Battlefield information paper;
… and peruse the Final Report from the Mad Scientist Robotics, Artificial Intelligence & Autonomy Conference, facilitated at Georgia Tech Research Institute (GTRI), 7-8 March 2017.
>>> REMINDER 1: Mad Scientist Initiative is facilitating the third webinar in our series of on-line Weaponized Information events, next Wednesday, 3 June 2020 (1400-1500 EDT) on:
AI and Manufacturing Reality with Dr. Marek Posard and Dr. Christopher Paul, The RAND Corporation
In order to participate in this virtual event, you must first register here [via a non-DoD network]. Registration is limited, so sign up now! And stay tuned to the Mad Scientist Laboratory for more information on our upcoming Weaponized Information virtual events — we will open registrations one week prior to each event!
>> REMINDER 2: If you missed the first two webinars in our Mad Scientist Weaponized Information Virtual Events series — no worries! You can watch them again here and here [via a non-DoD network].

>> REMINDER 3: Mad Scientist wants your Information Warfare Vignettes! We launched this crowdsourcing exercise to complement our aforementioned Weaponized Information Virtual Events and we want to hear from you! Review submission guidelines on our flyer here, then craft and submit your most innovative and insightful visions of information warfare to us at: MADSCITRADOC@gmail.com. The winner of our writing contest will be present at our virtual conference on 21 July 2020 (stay tuned to the Mad Scientist Laboratory for further information on this event!). Deadline for submission is 1 July 2020!