[Editor's Note: Mad Scientist Laboratory is pleased to announce the latest episode of "The Convergence" podcast, featuring an interview with Michael Kanaan, Director of Operations for U.S. Air Force and MIT Artificial Intelligence. Please note that this podcast and several of the embedded links below are best accessed via a non-DoD network — Enjoy!]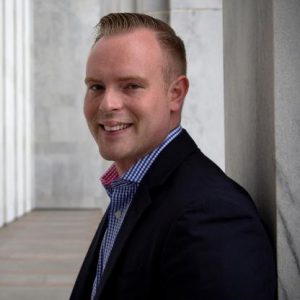 In this latest episode of "The Convergence," we talk to Michael Kanaan, who is currently serving as the Director of Operations for U.S. Air Force and MIT Artificial Intelligence. Following his graduation from the U.S. Air Force Academy, he was the Officer in Charge of a $75 million hyperspectral mission at the National Air and Space Intelligence Center, and then the Assistant Director of Operations for the 417-member Geospatial Intelligence Squadron. Prior to his current role, Michael was the National Intelligence Community Information Technology Enterprise Lead for an 1,800-member enterprise responsible for data discovery, intelligence analysis, and targeting development against ISIS, and most recently the Co-Chair of Artificial Intelligence for the U.S. Air Force.
In this episode, we'll discuss the impact of AI on the armed forces, how we identify and cultivate talent, and the challenges that arise.
Highlights from our conversation:
AI is multidisciplinary. I'm not a computer scientist. The barriers to education have never been lower. You can teach yourself these kinds of things. And it's what you do with AI that's the real question. But make no mistake, I think the future rock stars in the AI sphere are most certainly sociologists and psychologists.
We need to team the techniques of the old with the ideas of the new. Experience is not dictated by age any longer. You can't fall back and say, 'well because I've done this for so long, I know about AI.'
It's not supervising. We want to do this all transparently, very openly. So we published the Air Force AI strategy unclassified. So why we did it in principles was it's not supervision. It's not telling you how to get there, it's providing an environment to get there. That's the kind of flip in the digital age.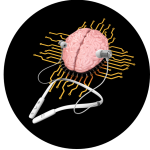 Stay tuned to the Mad Scientist Laboratory as we will be releasing a new podcast every other week with exciting and impactful guests — next up:  Zachery Tyson Brown!
The purpose of "The Convergence" is to explore technological, economic, and societal trends that disrupt the operational environment and to obtain a diversity of opinions regarding the changing character of warfare. You too can help Mad Scientist expand the U.S. Army's understanding of the operational environment — join the 696 others who have already done so and take a few minutes to complete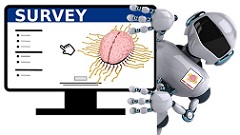 our short, on-line Global Perspectives Survey. Check out our initial findings here and stay tuned to future blog posts on the Mad Scientist Laboratory to learn what further insights we will have gleaned from this survey about operational environment trends, challenges, technologies, and disruptors.
Don't forget to enter The Operational Environment in 2035 Mad Scientist Writing Contest and share your unique insights on the future of warfighting — click here to learn more (submission deadline is 1 March 2020!)