[Editor's Note:  Mad Scientist Laboratory is pleased to announce the premier episode of "The Convergence" podcast.  Please note that this podcast and several of the embedded links below are best accessed via a non-DoD network — Enjoy!]
The Army Mad Scientist Initiative is launching our very own podcast — "The Convergence." After several years of successfully partnering on podcasts with West Point's Modern War Institute, we were inspired to found our own with a distinct focus on divergent viewpoints, a challenging of assumptions, and insights from thought leaders and subject matter experts.
This podcast is another component of our wider effort to reach out to diverse groups and really open the aperture of our analysis and understanding of the operational environment. The purpose of "The Convergence" is to explore technological, economic, and societal trends that disrupt the operational environment and to get a diversity of opinions on the character of warfare. Like the Mad Scientist Laboratory and our conferences, the podcast will feature disruptive thinkers and world-class experts to expand the thinking and analysis of our Community of Action.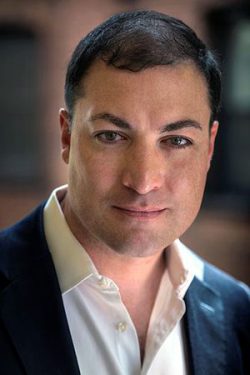 Our first episode features Dr. Sean McFate, foreign policy expert, author, and novelist. He is a Senior Fellow at the Atlantic Council, a Washington DC think tank, and a professor of strategy at the National Defense University and Georgetown University's School of Foreign Service. Additionally, he serves as an Advisor to Oxford University's Centre for Technology and Global Affairs.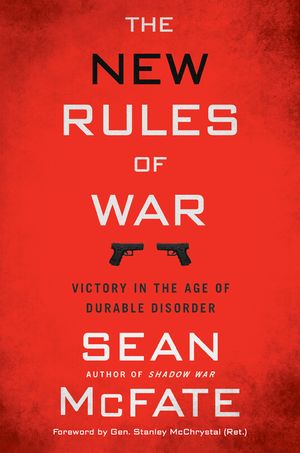 Dr. McFate's newest book is The New Rules of War: Victory in the Age of Durable Disorder, which was picked by The Economist as one of their best books of 2019. It has been called "The Freakonomics of modern warfare." In our podcast, Dr. McFate provides his opinions on the changing character of warfare, the rise of private military contractors, information warfare, and the effects these trends will have on the operational environment.
Dr. McFate's career began as a paratrooper and officer in the U.S. Army's 82nd Airborne Division, where he graduated from elite training programs such as the Jungle Warfare School in Panama and was also a Jump Master. He then became a private military contractor where, among his many experiences, he dealt with warlords in the jungle, raised armies for U.S. interests, rode with armed groups in the Sahara, conducted strategic reconnaissance for the extractive industry, transacted arms deals in Eastern Europe, and helped prevent an impending genocide in east Africa.
Dr. McFate holds a BA from Brown University, MPP from the Harvard Kennedy School of Government, and a Ph.D. in international relations from the London School of Economics and Political Science (LSE). He lives in Washington, DC. For more information, see www.seanmcfate.com.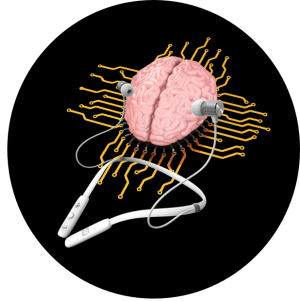 Click here to listen to Dr. McFate in our premier podcast episode of "The Convergence,"…
… stay tuned to the Mad Scientist Laboratory as we will be releasing a new podcast every other week with exciting and impactful guests,…
… listen to the following MWI podcasts with these Mad Scientists:
… and don't forget to take a few minutes to complete our short, on-line Global Perspectives Conference Survey. Stay tuned to the Mad Scientist Laboratory to learn what insights we glean from this survey regarding potential OE trends, challenges, technologies, and disruptors.