[Editor's Note: Like many of our readers, Mad Scientist Laboratory is starting off the new year with a bit of introspection…. As we continue to focus on the Operational Environment (OE) and the changing character of warfare, we find ourselves wondering if we aren't getting a little too comfortable and complacent with what we think we know and understand. Are we falling victim to our own confirmation biases, risking total surprise by something lurking just over the
horizon, beyond our line of sight? To mitigate this, Mad Scientist has resolved to broaden our aperture on the OE this year. Today's post describes several near term initiatives that will help expand our understanding of the full extent of OE possibilities to preclude our being sucker-punched. Help Mad Scientist by participating — share your ideas, pass on these opportunities to your colleagues, and actively engage in these events and activities! Happy 2020!]
Global Perspectives in the Operational Environment
The U.S. Army's Mad Scientist Initiative will co-host our first conference this year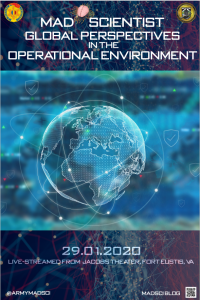 with the Army Futures Command (AFC) and the U.S. Army Training and Doctrine Command (TRADOC) International Army Programs Directorate (IAPD) on 29 January 2020. Leveraging TRADOC's Foreign Liaison Officer community to coordinate presentations by subject matter experts from their respective nations, this virtual, on-line conference will provide international perspectives on a diverse array of topics affecting the OE. Mark your calendar now to livestream this conference at www.tradoc.army.mil/watch, starting at 0830 EST (note that this link is not live until the conference).
Global Perspectives Conference Survey
In conjunction with the aforementioned conference, Mad Scientist is conducting an on-line survey querying your thoughts about the OE. We want your input, so take ~5 minutes to complete our short survey here. We will brief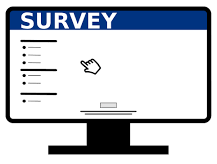 back our interim findings during the conference, then publish a blog post documenting the comprehensive survey results in February.  Stay tuned to the Mad Scientist Laboratory to learn what insights we will have gleaned from the international community regarding potential OE trends, challenges, technologies, and disruptors.
Project on International Peace and Security (PIPS)
Seeking insights into a younger demographic's perspectives on the OE, Mad Scientist will livestream presentations by fellows from The College of William and Mary in Virginia's PIPS Program on 21 February 2020. This program is designed to bridge the gap between the academic and foreign policy communities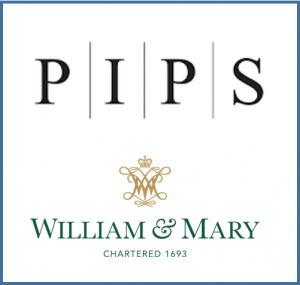 in the area of undergraduate education. PIPS research fellows identify emerging international security issues and develop original policy recommendations to address those challenges. Undergraduate fellows have the chance to work with practitioners in the military and intelligence communities, and present their work to policy officials and scholars at a year-end symposium in Washington, DC. Topic areas presented at the Mad Scientist livestream event will include weaponized information, artificial intelligence, and bio convergence — representing a year's worth of research by each of the fellows.
The Operational Environment in 2035 Mad Scientist Writing Contest Crowdsourcing is an effective tool for harvesting ideas, thoughts, and concepts from a wide variety of interested individuals, helping to diversify thought and
challenge conventional assumptions. Mad Scientist's latest writing contest seeks to harness diverse intellects to mine new knowledge and imagine the possibilities of the OE in 2035.  This contest is open to everyone around the globe. We are seeking submissions of no more than 2000 words in length — nonfiction only, please!  Topics of interest include:
What new skills and talent management techniques will be required by the Army in 2035?
What does the information landscape look like in 2035? Infrastructure? Computing? Communication? Media?
What can we anticipate in the Competition phase (below armed Conflict) and how do we prepare future Soldiers and Leaders for these challenges?
What does strategic, operational, and tactical (relative) surprise look like in 2035?
What does Multi-Domain Command and Control look like on the battlefield in 2035?
How do we prepare for the second move in a future conflict?
Which past battle or conflict best represents the challenges we face in the future and why?
What technology or convergence of technologies could provide a U.S. advantage by 2050?
For additional information on this writing contest, click here. Deadline for submission is 1 March 2020, so start outlining your entry today!

By participating in each of these events, you will enhance the Mad Scientist Initiative's understanding of the OE and help the U.S. Army prepare for an extended array of future possibilities.