[Editor's Note: Mad Scientist Laboratory is pleased to present today's guest blog post by Dr. Brian Holmes, exploring the threats associated with adaptive technologies and how nefarious actors can morph benign technological innovations into new, more sinister applications. The three technological trends of democratization, convergence, and asymmetrical ethics portend a plethora of dystopian scenarios for the Future Operational Environment. Dr. Holmes imagines how advances in prosthetic R&D could be manipulated to augment advances in artificial intelligence and robotics, providing a sense of touch to realize more lifelike lethal autonomous weapons systems — Enjoy!]
Somewhere in a near parallel, fictional universe –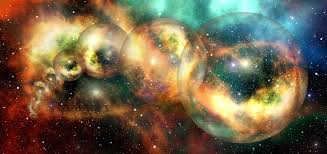 Dr. Sandy Votel is an Associate Professor and researcher at a military defense school in the U.S. She has a diverse career that includes experience in defense and private laboratories researching bleeding edge biological science. For eight years, she served as an intelligence officer in the military reserves. Ten years ago she decided to join a defense school as a graduate research professor.
Dr. Mark Smith is a new Assistant Professor at her School. He just graduated with his Ph.D. before accepting his academic position. Sandy, Mark's mentor, is explaining the finer details of her team's research during Mark's first week on the job.
Sandy began by explaining to Mark what her post-doc was investigating –
"He's researching the fundamental materials required for electronic skin," she said.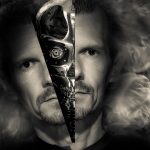 After a pause, Sandy followed up by posing this hackneyed question, "Is it wrong that I am helping to create one small slice of a yet to be made front line cyborg, or, a bioengineered replicant spy of the kind played out in popular Hollywood movies?" Her smirk quickly followed. Westerners were practically conditioned to make comments like that.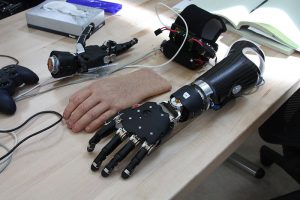 Her colleague Mark immediately replied, "It's more likely this kind of technology could someday help battlefield soldiers or civilians who have lost fingers, toes, or limbs. They might be able to touch or feel again in some new manner through the interface. The material could be embedded into some sort of artificial prosthetic, and electronically connected to receptors feeding the information to and from your brain. Imagine the possibilities! Any interest in collaborating? We should push the boundaries here!"
Sandy knew that the early stage research was intended for the most benevolent of reasons – personalized health care and disposable electronic sensors to name a few – but the creative futurist in her, heavily influenced by years evaluating the more disturbing side of humanity as an intelligence officer, suddenly made her pause. After all, she saw the realized threat from adaptive technologies daily when she logged into her computer system each drill weekend.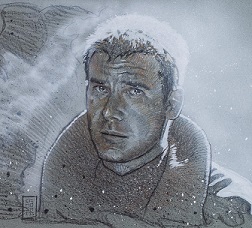 She'd also seen wildly creative science fiction writers' draft ideas into reality. Sandy loved reading science fiction novels and watched every movie or show that resulted. As a child, she was amazed when Rick Deckard, from the movie Blade Runner, inserted a photograph into a machine that scanned it and allowed him to enhance the resolution enough to observe finite details embedded in thousands of pixels. Like most of the general public, she used to think that was impossible! Oh, how times have changed.
Sandy walked back into her office, scanned her email and focused on an article her department chair had sent to the entire workforce to evaluate. She suddenly stood back in shock, and immediately connected the disturbing news with elements she recalled from history.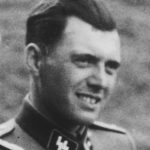 Decades before Blade Runner came out in the cinema, the modern boundaries of science and human subject experimentation were torn asunder by the likes of Dr. Josef Mengele in the 1940's. The "Angel of Death" was a German anthropologist and medical doctor who researched genetics in school and conducted horrific experiments on humans in Auschwitz as an SS officer.

According to the article she just read, China's Dr. He Jiankui, a biophysicist educated in China and the United States, shocked the world by pushing the limits of ethical genetic research by editing the genes of human embryos.
In each case, conflict or culture induced them to perform world changing science, resulting in not only global condemnation, but also the re-birth of knowledge with dual purpose. Sandy knew that history dictates a repetition of bad activities like these, performed in unpredictable scenarios set in a deep, dark, dystopian future.
Sandy's realization hastened further reflection.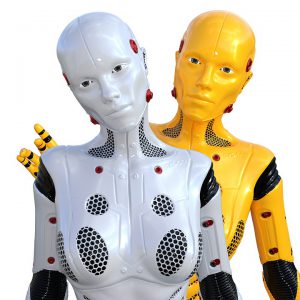 A significant number of studies have documented the emotional and physical benefits derived from touch. The research suggests that touch is fundamental to human communication, health, and bonding. If this is true, not only will advanced levels of artificial intelligence, or "AI", require coding enabling learning and empathy, but the bioengineered system the AI is directing will necessitate a sense of touch to mimic a more lifelike cyborg. Passive sensors are only as good as physics allows them to be, or as great as the signal to noise levels dictate in a dirty environment. Touch, however, conveys something different… something far more real.
Sandy knew that most futuristic battlefield articles now center on today's technology du jour, artificial intelligence. There's no question that AI will serve as the brain center for individual or centralized networks of future machines; but to make them more human and adaptable to the battlefield of tomorrow as indistinguishable soldiers or undetectable HUMINT assets — subtler pieces are required to complete the puzzle.
"Imagine hundreds or thousands of manufactured assets programmed for clandestine military operations, or covert activities that look, act, and feel like us?" she thought.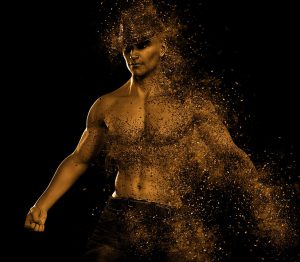 Weapons can be embedded into robotic systems, coding and software improved to the point of winning challenging board games, but it's the bioengineers with duplicitous purposes and far too much imagination that hold the real key to the soldier of the future; specifically, the soldiers that replace, infiltrate, or battle us.
Nefarious actors adapting benign technological innovations into new, more sinister applications…
"It's happened before, and it will happen again!" she said out loud, accidentally.
Mark, who happened to be walking past her door, asked if everything was alright. Sandy nodded, but finished this thought as soon as he left her view.
"Unfortunately, the key that unlocks the occurrence of these secrets exists in a faraway place, under duress, and without rules. If the military is worried about the Deep Future, we should be analyzing the scenarios that enable these kinds of creative paradigms."
After all, it's all in a touch.

If you enjoyed this post, please:
– Read the Mad Scientist Bio Convergence and Soldier 2050 Conference Final Report.
– Review the following blog posts:
— Ethical Dilemmas of Future Warfare, and
— Envisioning Future Operational Environment Possibilities through Story Telling.
– See our compendium of 23 submissions from the 2017 Mad Scientist Science Fiction Contest at Science Fiction: Visioning the Future of Warfare 2030-2050.
– Crank up I Am Robot by The Phenomenauts (who?!?)
Dr. Brian Holmes is the Dean of the Anthony G. Oettinger School of Science and Technology Intelligence at the National Intelligence University in Bethesda, MD.
Disclaimer: The views expressed in this article are Dr. Holmes' alone and do not imply endorsement by the U.S. Army Training and Doctrine Command, the U.S. Army, the Defense Intelligence Agency, the Department of Defense, its component organizations, or the U.S. Government. This piece is meant to be thought-provoking and does not reflect the current position of the U.S. Army.