[Editor's Note: Returning guest blogger Frank Prautzsch peers 34 years into the past to explore how the blockbuster film "Back to the Future" and its sequels portrayed a number of fantastic technologies that have since evolved from pure science fiction into reality in 2019; then looks forward a similar number of years to envision future technological possibilities in 2053. Enjoy Mr. Prautzsch's post and dare to "live outside-of-the-box" and imagine the true edge cases of the possible!]
On 3 July 1985, writer/producers Robert Zemeckis and Bob Gale first brought Marty McFly and Doc Brown to the big screen in the amazing hit "Back to the Future." Younger generations will need to stream this motion picture for themselves to learn about technological vision in the Reagan era, while taking a glimpse at social norms and life in 1955. With all the thrills of science fiction and time travel, we munched on popcorn, witnessing nothing short of the bizarre in fictional technology and science. This motion picture was such a success that two sequels followed in 1989 and 1990.
Such motion pictures were more than entertainment; they pulled on our technical imagination and eventually on our goals to attain these technologies.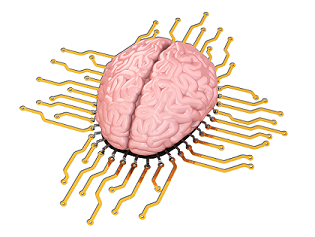 As Mad Scientists, we often don't want to profess a deep or incisive long shot at futuristic technology for fear of ridicule… of being wrong… or of disbelief in ourselves… and we continue to second guess our imagination, rather than offer our vision of the future. Are the visionaries confined to Hollywood? It is important for planners and strategic thinkers alike to not just "think out-of-the-box" but to "LIVE there." Every Mad Scientist's artwork should get an "F" for staying inside the lines!
As we look in the rear-view mirror at "Back to the Future" from 2019, 34 years have passed. As we look "Ahead to the Future," 34 years from now, today's chronological apex places us at the controls and gadgets of the 2053 warfighter.  2019 is a dividing and divining point between the past and the future. Why all this build up? Notably, all of the technologies from "Back the Future" either exist or are in the progress of existing… including "time" travel.
Here are some tangible examples today which were irrational in 1985: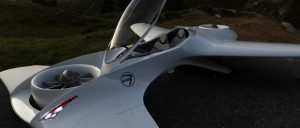 a. The Flying DeLorean. While it looks positively nothing like the original, DeLorean Aerospace LLC developed the DLC-7 flying car. At nearly 20 ft. long and 18 ft. wide, this craft has auto-stow wings that allow the car to occupy the family garage.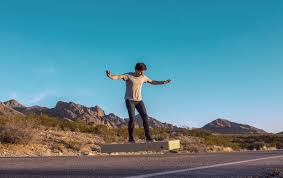 b. The Hoverboard. The Arca Aerospace Corporation's ArcaBoard harnesses ducted electric fans generating 272 horsepower to carry a 180 lb. pilot at 12.5 mph.
c. Self-Lacing Sneakers. Motivated by both this subject motion picture and the needs of the handicapped, Nike Corporation developed self-lacing sneakers. Albeit pricey, such sneakers were magical 34 years ago, and now they are a commodity.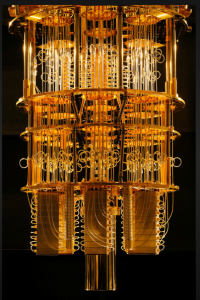 d. Time Travel. While the ability to conduct time reversal in nature is still unattained, a team of scientists led by the U.S. Department of Energy's (DOE) Argonne National Laboratory explored this question in a first-of-its-kind experiment, managing to return a computer briefly to the past. The results, published March 13 of this year in the journal Nature's Scientific Reports, suggests new paths for exploring the backward flow of time in quantum systems. They also open new possibilities for quantum computer program testing and error correction. Additional work at IBM verifies that photons in a quantum state can occupy two realities at the same time.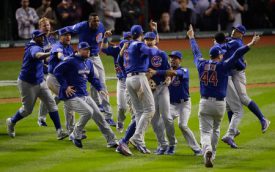 e. The Cubs Winning the World's Series. After beating the Cleveland Indians 8-7 and winning three straight games, the Chicago Cubs officially put an end to their 108-year title drought during Game 7 of the 2016 MLB World Series.
From Nov 8-11, 2018, an independent survey of 2,201 adults, found that 71 percent said that they'd be likely to watch another outing of Marty McFly and Doc Brown, ahead of other franchises such as Pixar's Toy Story (69 percent), Lucasfilm's Indiana Jones (68 percent), and Universal's Jurassic Park (67 percent).1 There is a visionary technology nerd trapped in all of us. So why not a Tetralogy? With the same angst of the future, the producers and writers of the previous trilogy series don't desire to mess with success.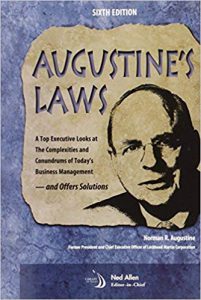 While the Mad Scientist community remains visionary regarding warfare and weapons systems, by 2054, virtually any platform or system will be of commercial origin. In his bestselling book, Norman Augustine (the former President and CEO of Lockheed Martin Corporation) highlights his "Laws" about business management and government procurements. Similar cost growth ramps will likely apply to Army platforms. From the beginnings of tactical aircraft until today, the cost of an aircraft has increased four-fold every 10 years.
Augustine professes that LAW NUMBER XVI applies:
"In the year 2054, the entire defense budget will purchase just one aircraft. The aircraft will have to be shared by the Air Force and Navy. 3 ½ days each per week except for leap year, when it will be made available to the Marines for the extra day."2
As we stand in 2019 and gaze forward to 2053, the following point technologies may be more than the script for "Back to the Future IV." Should Robert Zemeckis and Bob Gale elect to change their minds and write "Back to the Future IV…The Tetralogy," the following are just some (but by no means all) of the key commercial technical attributes of our 2053 world:
a. 8G in-situ, ultra-high speed, real time mobile connectivity and all sensory immersion at the edge.
b. Wireless high capacity, high efficiency, medium and high tension power distribution using Zenneck waves.
c. Green 100 mAh to 5 MW Batteries, energy harvesting, and mass storage that require little or no recharge and last until load device obsolescence.
d. Personal, Service-based, and Business Flying Cars and Jetpacks.
e. "Supersonic-plus" intercontinental flight.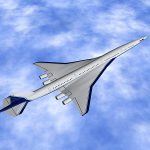 f. Night vision eyeglasses, lasik-like night vision implants and contact lenses.
g. Quantum and organic computer augmentation and Quantum networks for Machine Learning / Artificial Intelligence, Cyber, and Cyborg functions.
h. Robotic Cyber and counter-Cyber Operations.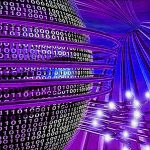 i. Quantum Entanglement algorithms for prediction, interaction, and discovery management for new materials, chemicals, medicines, sensing, encryption, communications, information teleportation, and hybrid periodic elements.
j. Multi-domain unmanned and collaborative AI systems that fly, loiter, swim, drive, submerge, and multi-sense persistently (with some that do all of these functions).
k. Printed and stem cell vacuum grown replaceable bones, organs, muscles and skin.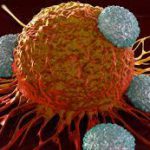 l. Tailored immunotherapy pathogen disease treatment and recovery (including cancer).
m. Tailored-dose printed medicines with robotic dose delivery.
n. Ubiquitous Internet of Things (IoT) and sensor environments, with human privacy only achieved through electronic cloaking using e-nanofabrics.
o. Expanded use of graphene and carbon for light and resilient structural and micro-electronic/quantum markets.
p. Expanded use of nuclear, hydrogen, and fusion-based power to combat runaway climate change and end oil-dependence.
q. A major pep rally for the Cleveland Indians who, after a 104-year drought, win the World Series.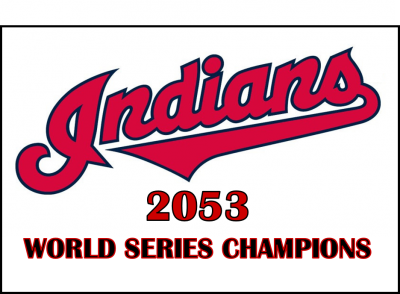 While there are millions of other technical discoveries that have yet to occur, "living out-of-the-box" requires Mad Scientists to accept a risky vision, open the lid on the top of the military's reality box, and wave to all the inventors and innovators that are inside looking at you.
If you enjoyed this post, please also:
Read Frank Prautzsch's previous MadSci blog posts: Auto Immune Disease Treatment in a New Age of Bio Convergence and Our Arctic—The World's Pink Flamingo and Black Swan Bird Sanctuary; as well as his Speaker Series presentation on Advancing Armor on our APAN site.
See similar posts assessing future disruptive technological trends: Potential Game Changers, Black Swans and Pink Flamingos, and Emergent Global Trends Impacting on the Future Operational Environment; and
Crank up Huey Lewis and the News' hit The Power of Love from Back to the Future!
In his current role as President of Velocity Technology Partners LLC, Mr. Frank Prautzsch (LTC, Ret. Signal Corps) is recognized as a technology and business leader supporting the government and is known for exposing or crafting innovative technology solutions for the DoD, SOF, DHS and Intelligence community. He also provides consult to the MEDSTAR Institute for Innovation. His focus is upon innovation and not invention. Mr. Prautzsch holds a Bachelor of Science in Engineering from the United States Military Academy at West Point, is a distinguished graduate of the Marine Corps Signal Advanced Course, Army Airborne School, Ranger School, and Command and General Staff College. He also holds a Master of Science Degree from Naval Postgraduate School in Monterey, California with a degree in Systems Technology (C3) and Space.
---
1 "Which Movie Franchise should Return? "Back to the Future" Tops New Poll" (The Hollywood Reporter Magazine, Nov 20, 2018) pg. 1.
2 Norman R. Augustine, Augustine's Laws (American Institute of Aeronautics and Astronautics, Inc., 1986.) pg. 106-7.