[Editor's Note:  Mad Scientist Laboratory has previously explored how our near-peer competitors are pursuing Artificial Intelligence (AI) as a game changing technology — China's embrace of "intelligentization," the application of AI's machine speed and processing power to military planning, operational command, and decision support; while Russia's Vladimir Putin has proclaimed "Artificial intelligence is the future not only of Russia but of all of mankind… Whoever becomes the leader in this sphere will become the ruler of the world."
Today's post, originally developed in support of a TRADOC planning exercise this past Summer, addresses why the Army should "get AI ready for the future" and prescribes several near term actions to take — and the associated challenges — in realizing its transformative potential.  Read on!]
The world and the battlefield require faster and more nuanced decisions because the amount of data available and connections to that data are growing exponentially.  Dr. James Mancillas, Science Advisor, Combat Systems Integration Division, Future Integration Directorate, Futures and Concepts Center, Army Futures Command, has observed that "the principal feature of information age warfare — the ability to gather, and store communication data — has begun to exceed human processing capabilities…. Future AI systems offer the potential to continue maximizing the advantages of information superiority, while overcoming limits in human cognitive abilities."
Our adversaries will exploit this characteristic of the Operational Environment (OE). Adversary developments in AI will amplify the need for more rapid and precise decisions through 2028. We already live in a world driven by "narrow" AI — AI is managing our retirement accounts, diagnosing our illnesses, recommending music to us, and in many cases
educating our children. These capabilities are rapidly moving to the battlefield, initially in data analytics and object recognition tools. The Army will use AI to better identify potential recruits, conduct onsite assessments of skills, train and educate soldiers and leaders, and connect the operational force to the institutional force's body of knowledge on warfare. Key to enabling AI and realizing these opportunities is access to data, which has been called the "new oil."
The Army is a data-rich organization with vast amounts of information on the OE, training events, combat operations, and soldier readiness — but data rich does not mean data ready!  Much of the Army's data can be characterized as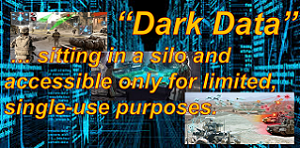 "dark data," sitting in a silo and accessible only for limited, single-use purposes. To get AI ready for the future, the Army requires a Service-wide effort to break down these silos and import all data into an open and shared architecture that is accessible by a range of AI tools. For example, the data from every Combat Training Center rotation should be available to all captains at the Centers of Excellence and majors experimenting with operational design at Fort Leaven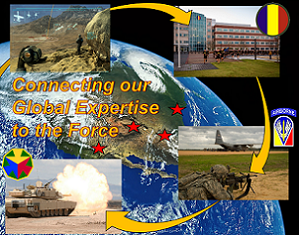 worth. Part of this effort must be to develop the "right" questions that will define the data needed to answer the questions asked. The focus must be on what the Army's leaders need to know and what data can provide that knowledge.
The U.S. Army's Training and Doctrine Command (TRADOC) touches every Soldier in the Army multiple times during their service or career. Data associated with this contact can provide a view of training and leader development that supports continuous assessment. The existing Army Data Strategy and Implementation execution order should facilitate this in its focus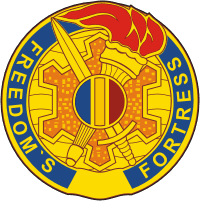 on three lines of effort:  talent and culture, governance and administration, and data and architecture standardization. Realization of data's potential to support TRADOC's accession and talent management efforts requires several functions already in place or recognized as necessary, to include access to a fully operational TRADOC commercial cloud capability, including data lake services, advanced analytics, integrated shared services and web applications.
Unfortunately, much of the Army is not organized for the AI revolution of which these initial elements are only a small facilitating part. The Army needs to establish staff elements within its various command levels who will be responsible for setting the data conditions and developing an architecture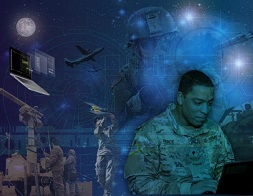 ready to bring AI tools to Army use cases. The Army needs data officers with enterprise responsibility and regular access to their respective commanders. Under the Army Data Strategy, commands have assigned a Mission Area Data Officer (MADO)/Command Data Representative. However, MADO responsibilities fall along warfighter mission system lines and do not fully account for all Army data under a single governance structure.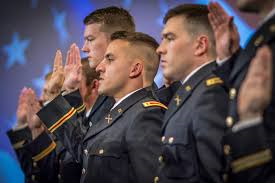 The Army is also constrained from fully realizing the potential of its data by its lack of a talent identification and management strategy for incoming Soldiers and officers. Those with data science and coding expertise need to be tracked and incentivized to serve in coded positions that require these skills.
More centralized oversight of data management and AI would bring several corresponding benefits. AI is a crosscutting technology when paired with resourced data. An effective AI strategy focused on 2028 could set the stage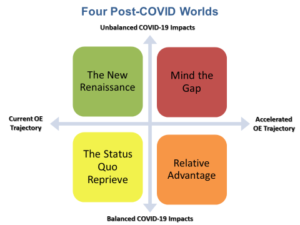 for revolutionizing a number of Army functions. Realized efficiencies could additionally assist in dealing with potential Relative Advantage and Mind the Gap world reductions in Army funding (as discussed in last month's Four Models of the Post-COVID World post). This realization would rely on our Leaders' capitalizing on the importance of setting data conditions to fully realize AI capabilities by defining what data sets are needed and assigning responsibilities for acquiring them. Other necessary actions include:
Fully investing in a commercial cloud capability enabling open and shared data architecture accessible by a range of AI tools; recruiting, training, and educating the AI workforce and AI users as called for in the Army AI Strategy.
Modernizing doctrine to translate the Multi-Domain Operations (MDO) concept and articulated AI capabilities into something the fielded force can implement in training.
Changing the way training centers plan and execute collective training as AI capabilities, doctrine, and TTPs are modernized.
Challenges in accomplishing these actions include:
The need for a multi-year, resourced strategy to integrate AI tools into recruitment, training and education delivery, and DOTMLPF-P integration.
Misunderstanding of cloud technology as only an alternative to data center hardware, rather than as a full set of integrated capabilities that are critical for realizing the full vision of MDO and other Army initiatives.
Successfully identifying and addressing biases in AI programs that are not accounted for and therefore can compromise the value of AI and its acceptance as a legitimate management tool/aid.
As former Deputy Secretary of Defense Mr. Bob Work stated at the Mad Scientist Disruption and the Operational Environment Conference, co-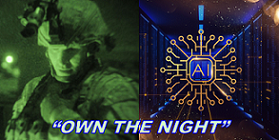 sponsored by The University of Texas at Austin last year, this is an "Own the Night Moment for the United States Army."  The Army (and TRADOC) must embrace and rapidly incorporate AI across the force.
If you enjoyed this post, check out our three previous posts excerpted from the aforementioned TRADOC planning exercise's final report:
Four Models of the Post-COVID World
U.S. Demographics, 2020-2028: Serving Generations and Service Propensity
The Operational Environment: Now through 2028
… as well as the following:
TRADOC 2028 video (access via a non-DoD network) and blog post
Setting the Army for the Future (Parts II and III)
The Convergence: The Future of Talent and Soldiers with MAJ Delaney Brown, CPT Jay Long, and 1LT Richard Kuzma and associated podcast
The Future of Learning: Personalized, Continuous, and Accelerated
Integrating Artificial Intelligence into Military Operations, by Dr. James Mancillas
"Own the Night" and the associated Modern War Institute podcast with Mr. Bob Work