[Editor's Note:  The U.S. Army Training and Doctrine Command (TRADOC) mission is to recruit, train, and educate the Army, driving constant improvement and change to ensure the Total Army can deter, fight, and win on any battlefield now and into the future. Today's post addresses how TRADOC will need to transform to ensure that it continues to accomplish this mission with the next generation of Soldiers.]
Per The Army Vision: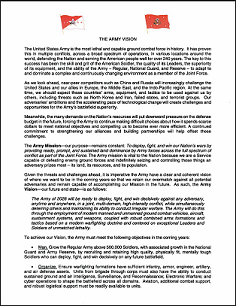 "The Army of 2028 will be ready to deploy, fight, and win decisively against any adversary, anytime and anywhere, in a joint, multi-domain, high-intensity conflict, while simultaneously deterring others and maintaining its ability to conduct irregular warfare. The Army will do this through the employment of modern manned and unmanned ground combat vehicles, aircraft, sustainment systems, and weapons, coupled with robust combined arms formations and tactics based on a modern warfighting doctrine and centered on exceptional Leaders and Soldiers of unmatched lethality." GEN Mark A. Milley, Chief of Staff of the Army, and Dr. Mark T. Esper, Secretary of the Army, June 7, 2018.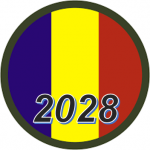 In order to achieve this vision, the Army of 2028 needs a TRADOC 2028 that will recruit, organize, and train future Soldiers and Leaders to deploy, fight, and win decisively on any future battlefield. This TRADOC 2028 must account for: 1) the generational differences in learning styles; 2) emerging learning support technologies; and 3) how the Army will need to train and learn to maintain cognitive overmatch on the future battlefield. The Future Operational Environment, characterized by the speeding up of warfare and learning, will challenge the artificial boundaries between institutional and organizational learning and training (e.g., Brigade mobile training teams [MTTs] as a Standard Operating Procedure [SOP]).
Soldiers will be "New Humans" – beyond digital natives, they will embrace embedded and integrated sensors, Artificial Intelligence (AI), mixed reality, and ubiquitous communications. "Old Humans" adapted their learning style to accommodate new technologies (e.g., Classroom XXI). New Humans' learning style will be a result of these technologies, as they will have been born into a world where they code, hack, rely on intelligent tutors and expert avatars (think the nextgen of Alexa / Siri), and learn increasingly via immersive Augmented / Virtual Reality (AR/VR), gaming, simulations, and YouTube-like tutorials, rather than the desiccated lectures and interminable PowerPoint presentations of yore. TRADOC must ensure that our cadre of instructors know how to use (and more importantly, embrace and effectively incorporate) these new learning technologies into their programs of instruction, until their ranks are filled with "New Humans."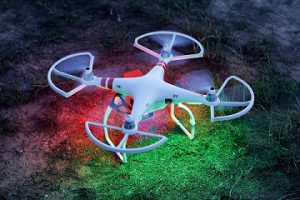 Delivering training for new, as of yet undefined MOSs and skillsets. The Army will have to compete with Industry to recruit the requisite talent for Army 2028. These recruits may enter service with fundamental technical skills and knowledges (e.g., drone creator/maintainer, 3-D printing specialist, digital and cyber fortification construction engineer) that may result in a flattening of the initial learning curve and facilitate more time for training "Green" tradecraft. Cyber recruiting will remain critical, as TRADOC will face an increasingly difficult recruiting environment as the Army competes to recruit new skillsets, from training deep learning tools to robotic repair. Initiatives to appeal to gamers (e.g., the Army's eSports team) will have to be reflected in new approaches to all TRADOC Lines of Effort. AI may assist in identifying potential recruits with the requisite aptitudes.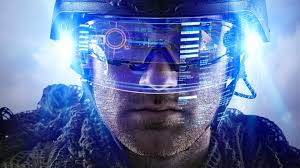 "TRADOC in your ruck." Personal AI assistants bring Commanders and their staffs all of the collected expertise of today's institutional force. Conducting machine speed collection, collation, and analysis of battlefield information will free up warfighters and commanders to do what they do best — fight and make decisions, respectively. AI's ability to quickly sift through and analyze the plethora of input received from across the battlefield, fused with the lessons learned data from thousands of previous engagements, will lessen the commander's dependence on having had direct personal combat experience with conditions similar to his current fight when making command decisions.
Learning in the future will be personalized and individualized with targeted learning at the point of need. Training must be customizable, temporally optimized in a style that matches the individual learners, versus a one size fits all approach. These learning environments will need to bring gaming and micro simulations to individual learners for them to experiment. Similar tools could improve tactical war-gaming and support Commander's decision making.  This will disrupt the traditional career maps that have defined success in the current generation of Army Leaders.  In the future, courses will be much less defined by the rank/grade of the Soldiers attending them.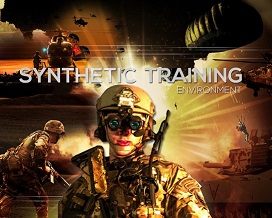 Geolocation of Training will lose importance. We must stop building and start connecting. Emerging technologies – many accounted for in the Synthetic Training Environment (STE) – will connect experts and Soldiers, creating a seamless training continuum from the training base to home station to the fox hole. Investment should focus on technologies connecting and delivering expertise to the Soldier rather than brick and mortar infrastructure.  This vision of TRADOC 2028 will require "Big Data" to effectively deliver this personalized, immersive training to our Soldiers and Leaders at the point of need, and comes with associated privacy issues that will have to be addressed.
In conclusion, TRADOC 2028 sets the conditions to win warfare at machine speed. This speeding up of warfare and learning will challenge the artificial boundaries between institutional and organizational learning and training.
If you enjoyed this post, please also see:
– Mr. Elliott Masie's presentation on Dynamic Readiness from the Learning in 2050 Conference, co-hosted with Georgetown University's Center for Security Studies in Washington, DC, on 8-9 August 2018.