[Editor's Note: Today's post, excerpted from this month's OE Watch, addresses China's new plan to redress its most pressing socio-economic predicament — a declining population of working age citizens (the legacy of its national "One-Child Policy") who must simultaneously care for an aging population while trying to stem a decline in real economic growth (down from a high of 14.3% in 2007 to a reported 6.1% last year). As previous guest bloggers Collin Meisel and Dr. Jonathan D. Moyer, from the Frederick S. Pardee Center for International Futures, have observed in On Hype and Hyperwar, how our near-peer adversary tackles this persistent, declining trend is just as relevant to future warfighters preparing for competition and conflict in the operational environment as is artificial intelligence, quantum computing, or any other potential game changing technology. How China resolves this issue will determine if it will surpass Russia as our most capable threat in the latter half of the Era of Accelerated Human Progress (now through 2035) — Read on!]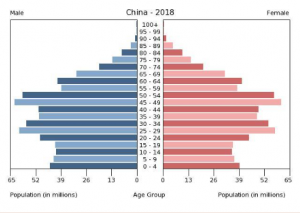 China's government is issuing a new plan to address population aging. While many countries' population growth have begun to slow down, China's aging is on track to be particularly dramatic. In 2016, over 230 million Chinese were over 60, and that number is expected to rise to 487 million (35% of the population) by 2055. As explained in the translated readout of the new Plan, the Chinese Communist Party and State Council view population aging as having a direct impact on every aspect of the Chinese economy and China's "comprehensive national power." The plan sets deadlines for developing a framework for dealing with population aging by 2022, instituting the policies by 2035, and having complete and mature policies in place by 2050.
Despite strong economic growth since the 1980s, China's government and economy will likely have trouble when faced with slowing growth and rising healthcare and pension costs. China's total debt ratio to GDP hit a record high in the summer of 2019, topping 300 percent for the first time, a consequence of lending that helped fuel its economic growth.
China loosened the One-Child Policy in January 2016, but the new two-child policy and financial incentives appear to have limited success. High costs of living, and pressure from educational and work cultures and other factors have disincentivized new parents from having multiple children, so the Chinese government will have to take steps to avoid further problems.
The Plan, therefore, lays out five areas of action: First, social security funds for retirees are to be consolidated and expanded. Second, promote more effective pre-natal screening and education to create a high-quality population. Third, create a high-quality system of services and products for the elderly, with an emphasis on better health care, including preventative care. Fourth, refocus scientific and technological development to address population-aging related issues. The fifth section notes that additional work is needed to ensure legal frameworks to protect the elderly, which have increasingly been the target of various scams and other crimes in China. As emphasized in the fourth directive, Chinese leaders understand that population aging will have a significant impact on the economy. While the service industry now makes up over 50 percent of the economy, many sectors will likely see shortfalls in workers, requiring prompt investment in automation and other smart technologies to increase productivity while reducing reliance on workers. Educating the workforce, and reforms to the mandatory retirement age could allow workers to defer retirement.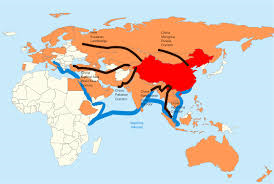 Interestingly, the article ends with a note that China plans to use international cooperative agreements, particularly the Belt and Road Initiative to help address population aging. While this includes cooperation in scientific studies and sharing lessons on effective policies, it is possible that China may seek to encourage migration to help reduce the domestic burden of the elderly—something that appears to be happening informally already. End OE Watch Commentary (Peter Wood)
"Population aging has far-reaching impacts on the entire economy, society, culture and even comprehensive national strength and international competitiveness."
Source: 中共中央 国务院印发《国家积极应对人口老龄化中长期规划 (CCP Central Committee and State Council issue Medium and
Long-Term Plan for Proactive Response to Population Aging), Xinhua, 21 November 2019.
To proactively address population aging, and in accordance with the Party's 19th Congress Work Report, recently the CCP Central Committee and State Council issued the Medium- and Long-Term Plan for Proactive Response to Population Aging (hereafter, "Plan"). The Plan is a strategic, comprehensive and guiding document for China to actively respond to population aging by the middle of this century, with a long-term outlook to 2050, from the near to mid-term components covering 2022-2035.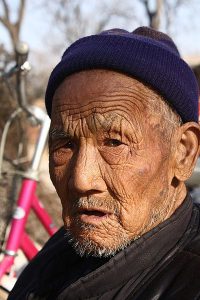 The Plan points out that population aging is an important trend of social development, the embodiment of the progress of human civilization, and the basic national conditions of our country for a longer period of time. Population aging has far-reaching impacts on the entire economy, society, culture and even comprehensive national strength and international competitiveness.
The Plan emphasizes that actively responding to population aging is a basic requirement for implementing the 'people-centric development concept,' a necessary guarantee for the realization of high-quality economic development, and an important measure to safeguard national security and social harmony and stability. In accordance with the requirements of high-quality economic development, we should adhere to the main line of supply-side structural reform, build a long-term institutional framework, formulate major policies that are effective, adhere to the basic principles of active response, joint construction, and sharing, moderate capacity, innovation and openness, and develop a response to population aging with Chinese characteristics.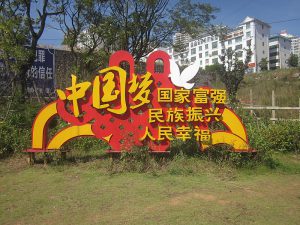 The Plan defines the strategic objectives of actively responding to population aging, namely, the continuous consolidation of the institutional basis for actively responding to the population aging, the increasing abundance of wealth reserves, the continuous improvement of human capital, more powerful support of science and technology, the rich quality of products and services, the livable and friendly social environment, and the continuous adaptation of economic and social development to the process of population aging. We will successfully build a socialist modern power and realize the Chinese Dream of the great rejuvenation of the Chinese nation. By 2022, China's institutional framework for actively dealing with population will be initially established, by 2035, the institutional arrangements for actively dealing with population aging will be more scientific and effective, and by the middle of this century, the institutional arrangements for dealing with population aging, which are compatible with a strong modern socialist nation, will be mature and complete.
The Plan deploys specific tasks to address population aging in five areas.
First, consolidate social security reserves that deal with population aging. By expanding the total amount, optimizing the structure and improving the efficiency, the economic development is adapted to population aging. By perfecting the national income distribution system, optimizing the distribution pattern between government, enterprises and residents, we will steadily increase the reserve of retirement benefits. A more equitable and sustainable social security system will continue to promote the well-being of all people.
Second, improve the effective supply of labor under the background of population aging. Improve the overall quality of China's human resources by improving the quality of the new population, improving the quality of the new labor force, and building a lifelong learning system for learning. We will promote the utilization of human resources development, achieve higher quality and full employment, and ensure that the total amount and quality of human resources actively cope with population aging are sufficient and high quality.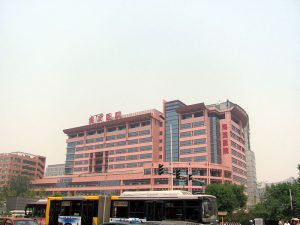 Third, create high-quality services and product-supply systems for the elderly. We will actively promote the construction of a healthy China and establish and improve a comprehensive and continuous system of health care for the elderly, including health education, preventive health care, disease diagnosis and treatment, rehabilitation care, long-term care and peaceful care. We will improve the multi-level old-age service system based on homeownership, community-based, full institutional development, a natural combination of medical care, expand the supply of elderly-appropriate products and services in various channels and fields, and improve the quality of products and services.
Fourth, strengthen the capacity of scientific and technological innovation to cope with population aging. Deepen implementation of innovation-driven development strategies, with technological innovation as the first driving force and strategic support to actively respond to population aging, and comprehensively improve the smart technology-level of the national economic industrial system. Improve the level of science and technology and informationization of services for the elderly, increase the support of health science and technology for the elderly, and strengthen the research and development and application of assisted technologies for the elderly.
Fifth, build a social environment emphasizing elder-care, filial piety, and respect for the elderly. Strengthen the rule of law to deal with population aging and safeguard the legitimate rights and interests of the elderly. Build a family support system, build a friendly society for the elderly, and create a good atmosphere for the elderly, family, society and the government to participate together.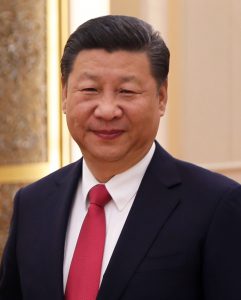 The Plan calls for adhering to the Party's leadership in actively responding to population aging, adhering to the overall responsibility of the principals of the Party and government, strengthening all levels of government's ability to implement the plan, and further improving the organizational coordination mechanisms. We will promote international cooperation and policy dialogue and project interface with the Belt and Road countries to address population aging…
If you enjoyed this post, please see the OE Watch, January 2020 issue, by the TRADOC G-2's Foreign Military Studies Office (FMSO), featuring this piece and other articles of interest…
… don't forget to take a few minutes to complete our short, on-line Global Perspectives Conference Survey. Check out our initial findings here and stay tuned to future blog posts on the Mad Scientist Laboratory to learn what further insights we will have gleaned from this survey about operational environment trends, challenges, technologies, and disruptors….
… and don't forget to enter The Operational Environment in 2035 Mad Scientist Writing Contest — click here to learn more (deadline for submission is 1 March 2020!)