[Editor's Note: Mad Scientist Laboratory welcomes back guest blogger Matthew Ader with an intriguing post, complementing our recent series of Mad Scientist Weaponized Information Virtual Events.  To date, we've explored Information Environment operations from an adversarial perspective.  Mr. Ader's post broadens our understanding by examining a much more recent and diffuse phenomenon — that of the "electronic levée en masse."  Read on to learn how this organic activism differs from the more traditional adversarial-based influence operations and what we can do to prepare to counter the pervasiveness of its messaging!]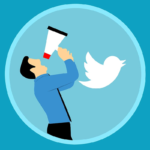 They're organised but have no obvious leader. They know their platform inside and out, discussing operational plans in codes impenetrable to the uninitiated. They're enabled by wealthy foreign groups and regularly pursue political operations around the world.
Also, they're really into Korean pop music!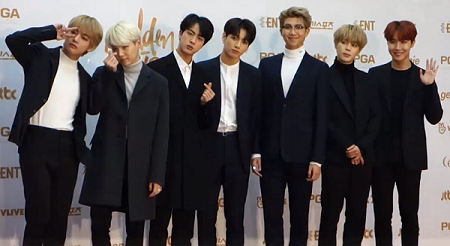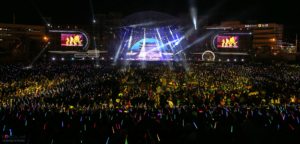 K-Pop stans (short for 'stalker fans') are a large and influential online fan community. They exploded into broader public consciousness in June 2020, shutting down police apps and flooding racist hashtags with barrages of fandom memes as part of the ongoing Black Lives Matter (BLM) protests. This is not the first time the community has thrown its formidable weight behind political causes. In the past two years, stans demanded improved road safety in Bangladesh, protested police violence in Chile, and defended press freedom in Thailand.
The stans do not pose a threat to US national security interests. However, they make an interesting case study in information warfare.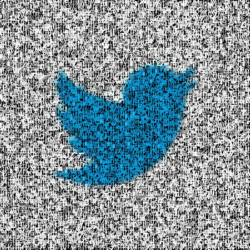 First, they demonstrate the power of online mass movements – arguably a form of electronic levée en masse. K-Pop stans are particularly vocal, but there are thousands of large online communities which could mobilise for activism purposes. There is an implicit assumption in information warfare discourse that influence operations are run by organised enemies. Stan activism, on the contrary, suggests that ordinary people, already coordinating organically through fandom activity, can have major impacts – highlighting causes, spreading information, and overwhelming government messaging. The tools used to combat foreign interference would not work against such groups and techniques.
Second, they show how the existence of online activism – detached from its impact – can become a story in ways which could be detrimental to the Joint Force. An upside of foreign influence operations is that when discovered, they typically promote bipartisan backlash. Few people are enthused by enemy spies meddling in American discourse. This is not the same with genuine online communities. Police forces defeated by music fans inspires laughter, not outrage. But the genre shifts away from comedy when considering how media might cover, for example, a native German online movement against American troop presence in Europe. It could be framed as American forces losing the support of host nations. That might not be true – Twitter is not real life – but once it becomes a story, it would gain its own momentum.
The impact of these twin factors can be modeled with a fictional vignette. Imagine a border clash in Estonia between NATO and Russian forces. Both sides insist the other was infringing on their sovereign territory. Without clear prompting from any foreign power, online groups begin protesting against US efforts to reinforce the area. Some troops are doxed, and families are harassed. Joint Force strategic communication is overwhelmed with tag spamming. The individuals doing this do not work for the Russian government – they cannot be banned from platforms or credibly denounced. Media outlets run with the story of popular discontent, sapping US legitimacy and freedom to act.
A similar scenario, very much in miniature, happened to many police forces in the US over the past month. Setting aside any moral argument, it did impede their operations.
How, then, to proof against this threat? One answer is continuing and expanding support for civilian engagement and education on defence issues.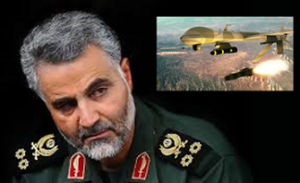 After the killing of Qassem Soleimani in January, social media was awash with memes and commentary about a third world war. Much of this was undoubtedly tongue in cheek. However, some was not. In a crisis situation involving great power competitors, said worries are likely to be even more rampant – fueling arguments and activism that potentially miss important situational nuances. For example, explaining NATO Enhanced Forward Presence not only through standard messaging, but also through education in schools and colleges, would help more people understand the context behind a hypothetical crisis in Europe. A more informed populace means less knee-jerk reactions and hence less likelihood of an electronic levée en masse forming.
This is obviously not a panacea and should be accompanied by a full range of Public Relations and public engagement measures, not to mention strict ethical codes of conduct. However, the K-Pop stans amply demonstrate that an electronic levée en masse overpowers traditional resistance. Forward-leaning public education to prevent the formation of such movements is likely to be an important tool in shaping the future information operating environment.
If you enjoyed this post, check out:
Matthew Ader's previous posts — Future Threats: Climate Change and Islamic Terror, Decision in the 21st Century, and War Laid Bare
Weaponized Information: What We've Learned So Far…
Three Best Information Warfare Vignettes
The Convergence: The Next Iteration of Warfare with Lisa Kaplan
The Convergence: True Lies – The Fight Against Disinformation with Cindy Otis
>>> REMINDER 1: The Mad Scientist Initiative will facilitate our next webinar on Tuesday, 18 August 2020 (1000-1100 EDT):
Future of Unmanned Ground Systems – featuring proclaimed Mad Scientist Dr. Alexander Kott, Chief Scientist and Senior Research Scientist – Cyber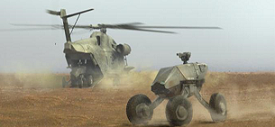 Resiliency, ARL; Ms. Melanie Rovery, Editor, Unmanned Ground Systems at Janes; and proclaimed Mad Scientist Mr. Sam Bendett, Advisor, CNA.
In order to participate in this virtual event, you must first register here [via a non-DoD network].
>>> REMINDER 2: If you missed participating in any of our Mad Scientist Weaponized Information Virtual Events — no worries! You can watch them again here [via a non-DoD network] and explore all of the associated content (presenter biographies, slide decks, scenarios, and notes from each of the presentations) here.
Mr. Matthew Ader is an undergraduate student in the Department of War Studies at King's College London. He tweets occasionally from @AderMatthew.