[Editor's Note: Mad Scientist Laboratory is pleased to announce our latest episode of "The Convergence" podcast, featuring Samantha North, disinformation analyst and doctoral candidate, discussing political tribalism online and our susceptibility to disinformation. Please note that this podcast and several of the embedded links below are best accessed via a non-DoD network due to network priorities for teleworking — Enjoy!]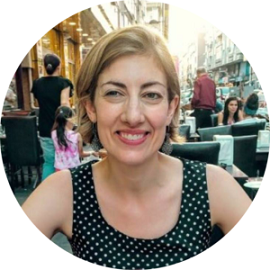 In this latest episode of "The Convergence," we talk with Samantha North, cyber investigator and consultant, who is completing the final year of a PhD in computational social science at the University of Bath. Ms. North's research focuses on understanding the drivers of tribalism in online political behavior, using data science methods to analyze large data sets and behavioral psychology theory to guide the interpretation. She also explores the factors that make social media users more susceptible to disinformation. Her objective is to understand what drives tribalism in online political behavior, using a mix of data science and behavioral psychology.
In today's podcast, Samantha North discusses political tribalism online and our susceptibility to disinformation:
People divide themselves into groups based on their similarities. Loyalties to these tribes increases self-esteem, and requires the designation and mistreatment of an outgroup. Disinformation targets these tribal divisions and attempts to amplify them.
Despite the rise of fact-checking and counter-disinformation efforts, disinformation is still extremely effective, exposing the ease with which adversaries can exploit human cognitive biases.
Disinformation tactics mirror digital marketing strategies. Thus, marketers and psychologists will be essential to understanding and combatting disinformation.
Conspiracy theories, like those created in local, private Facebook groups, pose a bigger danger than individual fake news stories, as they create real-world grassroots action.
Incentives for social media platforms to regulate disinformation based on tribalism are growing, especially as these trends are contributing to real-world actions.
The future of disinformation will probably include rises in "disinformation for money," deepfakes, and malinformation (true information manipulated for nefarious or misdirecting purposes).
Campaigns to counter political tribalism cannot only fixate on foreign actors because there are homegrown groups also looking to inflame divisions. There must also be more of a focus on how conspiracy theories form over time, especially in small regional groups which have large grassroots impacts.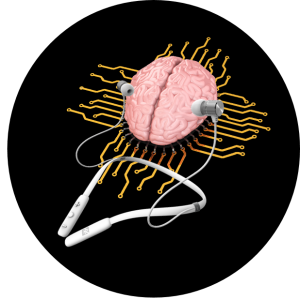 Stay tuned to the Mad Scientist Laboratory for our next podcast with proclaimed Mad Scientist Keith Law, author and Senior Baseball Writer with The Athletic, discussing the parallels between baseball and the Information Environment, how stats skew our thinking, and the implications of anchoring bias on 20 Aug 2020!
If you enjoyed this post, check out these related podcasts:
The Convergence: The Next Iteration of Warfare with Lisa Kaplan
The Convergence: True Lies – The Fight Against Disinformation with Cindy Otis
… as well as the following related posts:
Weaponized Information: What We've Learned So Far…
LikeWar – The Weaponization of Social Media
Shaping Perceptions with Information Operations: Lessons for the Future by Ms. Taylor Galanides
Influence at Machine Speed: The Coming of AI-Powered Propaganda by MAJ Chris Telley
GEN Z and the OE 2020 Final Findings
>>> REMINDER 1: The Mad Scientist Initiative will facilitate our next webinar on Tuesday, 18 August 2020 (1000-1100 EDT):
Future of Unmanned Ground Systems – featuring proclaimed Mad Scientist Dr. Alexander Kott, Chief Scientist and Senior Research Scientist – Cyber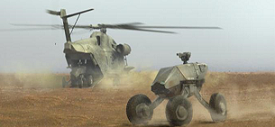 Resiliency, ARL; Ms. Melanie Rovery, Editor, Unmanned Ground Systems at Janes; and proclaimed Mad Scientist Mr. Sam Bendett, Advisor, CNA.
In order to participate in this virtual event, you must first register here [via a non-DoD network].
>>> REMINDER 2: If you missed participating in any of our Mad Scientist Weaponized Information Virtual Events — no worries! You can watch them again here [via a non-DoD network] and explore all of the associated content (presenter biographies, slide decks, scenarios, and notes from each of the presentations) here.