"Army Installations are no longer sanctuaries" — Mr. Richard G. Kidd IV, Deputy Assistant Secretary of the Army (Installations, Energy and Environment), Strategic Integration
The Army of the future will need installations that will enable strategic support areas critical to Multi-Domain Battle (MDB) and also be capable of operating in and around and taking advantage of the capabilities inherent in a smart city. There are 156 installations that serve as the initial platform of maneuver for Army readiness. Due to increasing connectivity of military bases (and the Soldiers, Airmen, Marines, Sailors, and Civilians who live and work there) to the Internet of Things (IoT), DoD and Army installations will not be the sanctuaries they once were. A myriad of emerging threat vectors from social media, cyber-attacks, information operations, and even new generation warfare change the dynamic of how these installations can and should be viewed. Suddenly, service members' children's social media accounts become Order of Battle material for adversaries. The readiness processes that take place at home stations are susceptible to disruption and degradation. In the eyes of the enemy, military bases in the homeland and abroad are targeted strategic support areas and a part of the battlefield. These threats are discussed further in Mr. Kidd's AUSA article last month, entitled "Threats to Posts: Army Must Rethink Base Security"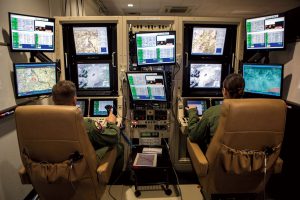 Even today, unmanned combat systems can be controlled from home installations — a trend that only will increase in the future. Technological integration and advancement of future bases — artificial intelligence, big data, IoT, power generation — will also present tremendous opportunities in areas such as manufacturing, power grids, maintenance, expeditionary capability, and quality of life.
Dense urban areas of the future will become increasingly "smart" over the next two to three decades as they incorporate more IoT devices, functions, and competencies. Many cities, today and in the future, are implementing technologies in order to keep up with growing demand and decreasing revenue and capability; it is a "have to" scenario rather than "nice to have".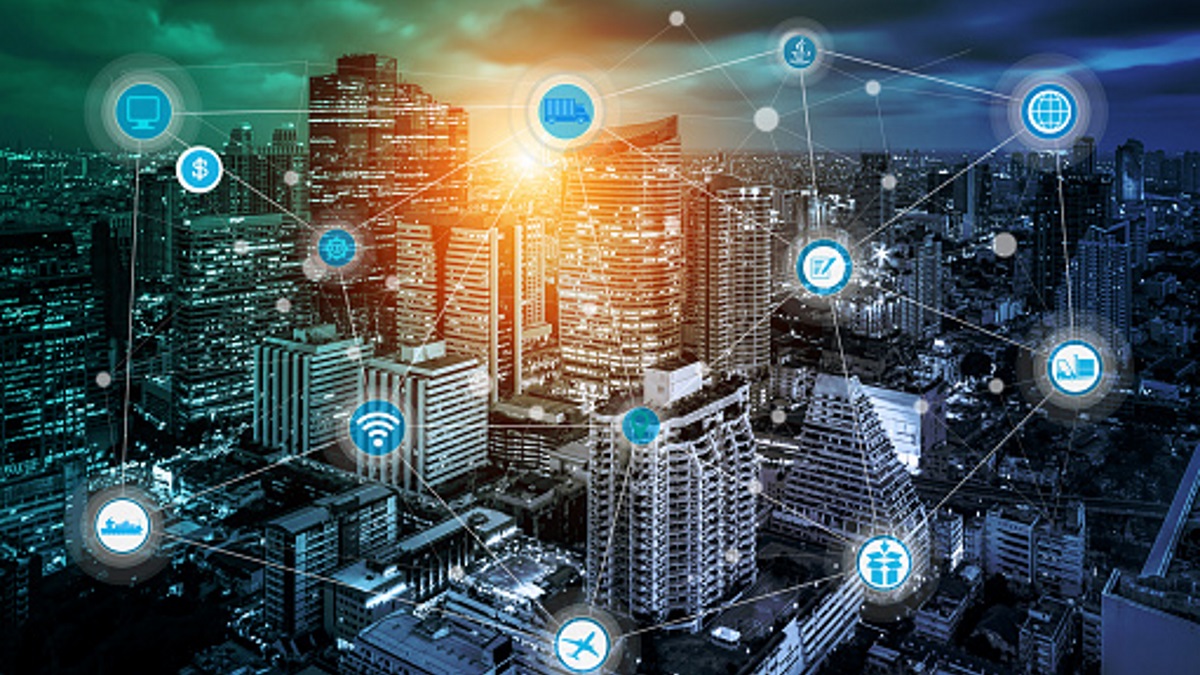 Installations of the future will undoubtedly be influenced by the evolution of smart cities and suburbs internationally. The primary challenges of future smart military installations for planners, builders, and commanders will be:
– Incorporating emerging technologies and trends to scale
– Securing those technologies from, or at least mitigating, external cyber disruption and insider threats
– Matching military standards to a wide variety of national and international standards in software, measurement, and energy input/output.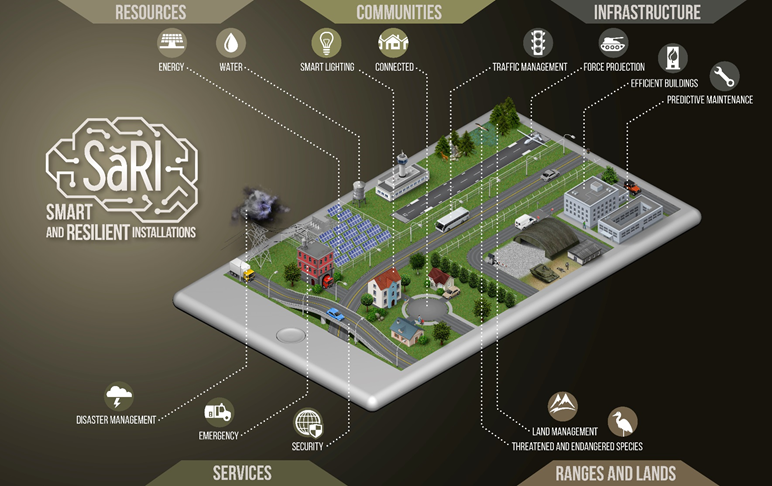 The Mad Scientist Initiative, in collaboration with the Army Secretariat and Georgia Tech Research Institute (GTRI), will further examine the role of the smart installation at the Installations of the Future Conference in Atlanta, Georgia, on 19-20 June 2018. In conjunction with this conference, the Mad Scientists are sponsoring an associated Call for Ideas writing contest. Contributors are asked to consider how installations will operate and project force in the Operational Environment (OE) of 2050, and submit either a Research Topic or A Soldier's Letter Home from Garrison. Suspense for submissions is 15 March 2018. More information on the contest's submission guidelines may be found on our APAN site.
For more in-depth discussions on how the IoT is transforming Smart Cities and Installations of the Future, please see the following presentations from our 2017 Georgetown Conference:
Army Installations of the Future, by Mr. Richard G. Kidd IV, Deputy Assistant Secretary of the Army (IE&E), Strategic Integration
Smart Cities and the Future, by Dr. Sokwoo Rhee, Associate Director of Cyber-Physical Systems Program, National Institute of Standards and Technology
IoT, Autonomy, and Megacities, by Mr. Michael Assante, Director, Industrials and Infrastructure, CSIS
Sensors on Everything, by Ms. Grace Simrall, Chief of Civic Innovation for the City of Louisville