[Editor's Note:  Army Mad Scientist is pleased to present our latest episode of The Convergence podcast, featuring Zach Schonbrun, author of The Performance Cortex:  How Neuroscience is Redefining Athletic Genius, discussing his book, how the brain — not the body — may be responsible for athletic prowess, and the implications for future Soldiers — Enjoy!]

[If the podcast dashboard is not rendering correctly for you, please click here to listen to the podcast.]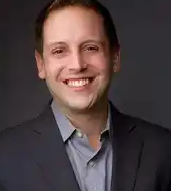 Zach Schonbrun is a senior editor covering business and technology at The Week. His work has also appeared in The New York Times, Bloomberg Businessweek, Fast Company, ESPN the Magazine, SB Nation Longform, Vice, The Athletic, and Yahoo! Sports, among other publications.  Zach is the author of The Performance Cortex, which explores the neuroscience of motor skills, and was published by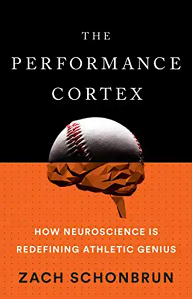 Dutton/Penguin Books in April 2018.  Before joining The Week, Zach covered five Final Fours, the Super Bowl, the World Series, the NBA postseason, US Open tennis and championship golf — among numerous other events — for the Times, as well as other business and sports features. Six of his articles have appeared on the front page of The New York Times. Zach received a B.A. in Economics from Syracuse in 2009 and an M.S. in Journalism from Columbia in 2011.
In today's podcast, we talk with Zach about his book, how the brain — not the body — may be responsible for athletic prowess, and the implications for future Soldiers.  The following bullet points highlight key insights from our interview:
Soldiers share many characteristics with performance athletes, and researchers have identified ways to chart and measure brain activations when performing athletic tasks. These brain activations provide insights into who can accomplish these tasks quicker and more accurately

, helping to identify standout athletes, and possibly standout Soldiers, before they ever "take the field."
Movement is a very complicated system and it's all controlled by the brain. Artificial Intelligence researchers have created computers that can beat humans in chess and Jeopardy, but roboticists still struggle with replicating motions and movements. Those who are adept at skilled movement, like star athletes, should be considered geniuses.

They are using their brains in ways that challenge their decision-making, processing, understanding, and memory. 
Emerging and current technology utilizing electroencephalogram (EEG) headsets for measuring brain activations is only the starting point.

More sophisticated monitoring equipment and realistic simulation software will allow more in-depth tests to be conducted and more accurate readings to be collected.
Neuroplasticity — the brain's ability to reorganize itself by forming new neural connections throughout life — is much more active at a younger age, as the brain is much more pliable. Practice and training in these younger years is vital

to adequately learning required tasks and completing them successfully. New recruits should get much of their complex training early in their careers. 
Accurately re-creating real world conditions — all real world conditions — in a training environment is absolutely essential to learning the desired task. Batting practice in baseball has little value to the player as the pitches are slower and have less movement than the pitches they will face in a live game — in essence, players are not practicing the skill they will need. Are our Soldiers practicing in conditions that they won't see in the real world? 
We often prescribe very strict motor patterns when coaching or teaching. The better approach is understanding the constraints of the task and working within those constraints. Over- prescribing is a recipe for disaster.  
Future technology may include more immersive virtual reality settings with increased sensory feedback. Fidelity to the task is paramount, and tactile feedback in a virtual environment where athletes can feel the ball in their hands — or Soldiers feel the recoil of their weapons — may enhance the learning output and resulting data to be analyzed.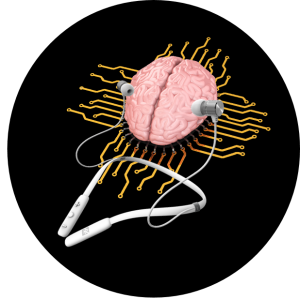 Stay tuned to the Mad Scientist Laboratory for our next episode of The Convergence, featuring Karen Kaya, Senior Turkey/Middle East Analyst for the Foreign Military Studies Office (FMSO), within the TRADOC G-2. Karen will be discussing the Bayraktar TB-2 Unmanned Combat Aerial Vehicle, its employment in recent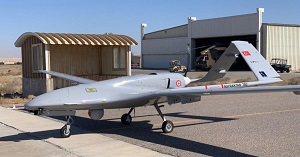 conflicts including Nagorno-Karabakh and Russia-Ukraine, as well as the implications of Turkey becoming a global drone manufacturer and distributor.
If you enjoyed this post, check out the following related content:
The Future of Learning: Personalized, Continuous, and Accelerated, as well as proclaimed Mad Scientist Dr. Tristan McClure-Begley's presentation and video on Targeted Neuroplasticity Training. from the Mad Scientist Learning in 2050 Conference, at Georgetown University in Washington, DC, on 8-9 August 2018
Proclaimed Mad Scientist Dr. James Giordano's presentation and video on Neurotechnology in National Security and Defense, from the Mad Scientist Visioning Multi Domain Battle in 2030-2050 Conference, at Georgetown University in Washington, DC, on 25 & 26 July 2017; and his Neuroscience and the Weapons of War podcast, hosted by our colleagues at Modern War Institute (MWI), 2 August 2017
Top Ten Bio Convergence Trends Impacting the Future Operational Environment, Bio Convergence and Soldier 2050 Conference Final Report, and the comprehensive Final Report from the Mad Scientist Bio Convergence and Soldier 2050 Conference with SRI International at their Menlo Park campus in California on 8–9 March 2018
A New American Way of Training and associated podcast, with Jennifer McArdle
The Metaverse: Blurring Reality and Digital Lives and associated podcast, with Cathy Hackl
Fight Club Prepares Lt Col Maddie Novák for Cross-Dimension Manoeuvre, by COL Arnel David, U.S. Army, and Major Aaron Moore, British Army, along with their interview in The Convergence: UK Fight Club – Gaming the Future Army and associated podcast
The Last Frontier, by PFC Peter Brenner
Disclaimer: The views expressed in this blog post do not necessarily reflect those of the Department of Defense, Department of the Army, Army Futures Command (AFC), or Training and Doctrine Command (TRADOC).