[Editor's Note: Mad Scientist Laboratory is pleased to announce our latest episode of "The Convergence" podcast, featuring proclaimed Mad Scientist Dr. Amy Zalman, discussing approaches to forecasting and strategic foresight, paradigm shifts in thinking, and the nature versus the character of warfare.  Please note that this podcast and several of the embedded links below are best accessed via a non-DoD network due to network priorities for teleworking — Enjoy!]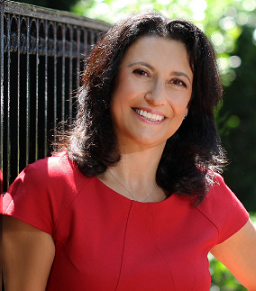 Dr. Zalman is a global futurist who helps leaders and organizations explore the implications of critical global trends and prepare their organizations for transformative change. She is a part-time professor of Strategic Foresight at Georgetown University and the CEO of the foresight consultancy Prescient, LLC, which she founded in 2017 after over a decade of hands-on experience accelerating change in public, private, and non-profit organizations.  In today's podcast, Dr. Zalman discusses forecasting and strategic foresight, paradigm shifts in thinking, and the nature versus the character of warfare:
Strategic foresight is a way of thinking to develop an effective strategy that is appropriate for the moment.
How to think like a futurist — If you can tell a compelling story that engages someone else in a shared aspiration (e.g., the American Dream), then you have a higher probability of realizing that vision.
The point of foresight is to avoid being surprised.  The key to marrying foresight and strategy is maintaining global situational awareness – remaining constantly vigilant and attuned to trends and events occurring around the world – and then using this knowledge to shape and affect strategically advantageous decisions.
Avoiding surprise is a central tenet in the Army — so why do we feel surprised after an event like COVID?  Because unpredictable events with major effects are either not taken seriously or are willfully ignored; consequently, they are not factored into institutional planning.
Organizational culture must be receptive to discussing strategic foresight ideas that run counter to mainstream thought.
What are the Army and DoD missing regarding the future?  The power of the individual.  Even in Great Power Conflict, individuals are able to wield inordinate influence and shape events via their phones, cameras, drones, and global social media platforms.
All institutions are involved in national security, including the relationships between companies and their people.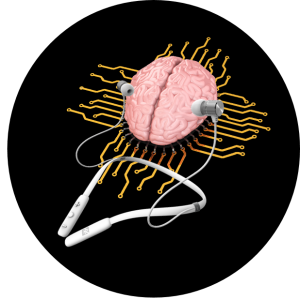 Stay tuned to the Mad Scientist Laboratory for our next podcast addressing The Future of Talent and Soldiers with CPT Jay Long, Richard Kuzma, and MAJ Delaney Brown, on 15 October 2020!
If you enjoyed this post, check out the following related blog posts:
Black Swans and Pink Flamingos
Persistent Disorder Strikes Back – Implications for Future Joint Force Design, by proclaimed Mad Scientist Jack Becker
Contagion: COVID-19's impact on the Operational Environment (Part 4) and Making the Future More Personal: The Oft-Forgotten Human Driver in Future's Analysis, by Ian Sullivan

"Tenth Man" – Challenging our Assumptions about the Operational Environment and Warfare (Parts 1 and 2)