[Editor's Note: Mad Scientist Laboratory is pleased to announce the latest episode of "The Convergence" podcast, featuring a second interview with research fellows from The College of William and Mary's Project on International Peace and Security (PIPS). These brilliant undergraduates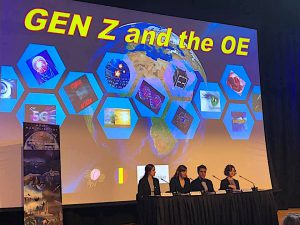 recently participated in our GEN Z and the OE live stream event and have returned here to further discuss their insights regarding the Operational Environment (OE) and the changing character of warfare. Please note that this podcast and several of the embedded links below are best accessed via a non-DoD network due to network priorities for teleworking — Enjoy!]
In this latest episode of "The Convergence," we continue our discussions with research fellows from The College of William and Mary's Project on International Peace and Security (PIPS). PIPS is one of the premier undergraduate think tanks in the country.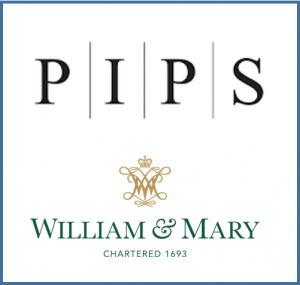 Based at W&M's Global Research Institute, PIPS is designed to bridge the gap between the academic and foreign policy communities in the area of undergraduate education. PIPS research fellows identify emerging international security issues and develop original policy recommendations to address those challenges. Undergraduate fellows have the chance to work with practitioners in the military and intelligence communities, and they present their work to policy officials and scholars at a year-end symposium in Washington, DC.
In this episode, we discuss how our adversaries are employing technology-enabled disinformation campaigns, what China's strategic export of its surveillance state means for the future of the internet, and the challenges posed by weaponized deepfakes with Lincoln Zaleski, Michaela Flemming, and Megan Hogan. Highlights from the conversation include:
Liberal democracies are vulnerable to information warfare, and our adversaries are leveraging technological advances to more precisely target us via multiple axes. The U.S. should learn how Russia strategizes and executes its disinformation campaigns, and in turn target their vulnerabilities to raise the social and political costs for engaging us in that sphere.
China is exporting its surveillance state, and cultivating client states that support its concept of cyber sovereignty — the right to control and police the internet according to its own laws. This digital authoritarianism represents a challenge to liberal democratic states, as the world becomes increasingly polarized between a China-centric bloc of digital authoritarian-influenced countries and a US-centric bloc of nations supporting a free and open internet.
The proliferation of weaponized deepfakes will result in more intense and convincing disinformation campaigns targeting the US. Algorithms generating deepfakes are continuously evolving and learning how to replicate the appearance of reality, challenging detection teams that are constantly "playing catch-up" with their new permutations.
Stay tuned to the Mad Scientist Laboratory, as our next podcast with proclaimed Mad Scientist Dr. James Giordano will be posted on 30 April 2020!
… watch Panel 1 and Panel 2 as they discuss the ramifications of their research on the OE and the changing character of warfare…
… and listen to Part 1 of this podcast here.