[Editor's Note: Mad Scientist Laboratory is pleased to announce the latest episode of "The Convergence" podcast, featuring an interview with several research fellows from The College of William and Mary's Project on International Peace and Security (PIPS).  These brilliant undergraduates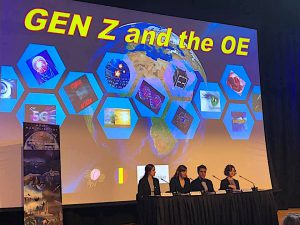 recently participated in our GEN Z and the OE live stream event and have returned here in the first of two podcasts to further discuss their insights regarding the Operational Environment (OE) and the changing character of warfare. Please note that this podcast and several of the embedded links below are best accessed via a non-DoD network due to network priorities for teleworking — Enjoy!]
In this latest episode of "The Convergence," we talk to research fellows from The College of William and Mary's Project on International Peace and Security (PIPS). PIPS is one of the premier undergraduate think tanks in the country.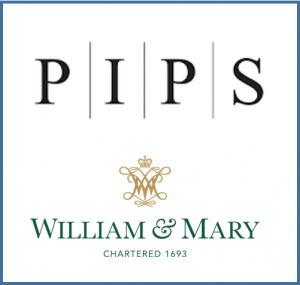 Based at W&M's Global Research Institute, PIPS is designed to bridge the gap between the academic and foreign policy communities in the area of undergraduate education. PIPS research fellows identify emerging international security issues and develop original policy recommendations to address those challenges. Undergraduate fellows have the chance to work with practitioners in the military and intelligence communities, and they present their work to policy officials and scholars at a year-end symposium in Washington, DC.
In this episode, we discuss biotechnology, artificial intelligence in the DoD, and authoritarianism affecting the U.S. with Marie Murphy, Clara Waterman, Caroline Duckworth, and Katherine Armstrong. Highlights from the conversation include:
The US can be outcompeted in certain biotechnologies and become dependent on other countries for their access. States with different ethical standards and regulations compared to the United States could more quickly pursue and adopt these technologies, possibly resulting in novel bioweapons. Eventually bioweapons will be able to target people based on their genetic code. Biotechnology is becoming a democratized technology.
Data is the most critical component of artificial intelligence. However, much of the DoD's data is inaccessible in stovepiped repositories, while that which is accessible has not been vetted — you don't really know who's had it or where it's coming from. There is also a huge gap between those who are technically informed and those who are technically literate.
Transnational authoritarianism is the targeting of co-ethnics and co-nationals; for the United States, these co-ethnic and co-national targets are US citizens and residents. The U.S. government and the public need to recognize this phenomenon, which has often been overlooked as isolated incidents, as cybercrime, as a civil society issue, and as infighting between outsiders.
Stay tuned to the Mad Scientist Laboratory, as we will be releasing Part 2 of this podcast with the PIPS research fellows next week!
… and watch Panel 1 and Panel 2 as they discuss the ramifications of their research on the OE and the changing character of warfare.