[Editor's Note: Mad Scientist Laboratory is pleased to announce the latest episode of "The Convergence" podcast, featuring an interview with proclaimed Mad Scientist Zachery Tyson Brown, a strategic intelligence analyst, U.S. Army veteran, Security fellow at the Truman National Security Project, and consultant for the Office of the Secretary of Defense. He is a member of the Military Writers Guild and his writing has appeared on this site, The Strategy Bridge, War on the Rocks, Defense One, and West Point's Modern War Institute. He can be found on Twitter @ZaknafienDC. Please note that this podcast and several of the embedded links below are best accessed via a non-DoD network — Enjoy!]
In this latest episode of "The Convergence," we talk to Zachery Tyson Brown, an Army veteran, analyst, consultant for the DoD, and Security fellow at the Truman National Security Project. Zach is a career intelligence officer now working at the intersection of emerging technologies, organizational structures, and strategic competition. Zach is most recently a graduate of the National Intelligence University, where his thesis, Adaptive Intelligence for an Age of Uncertainty, was awarded the LTC Michael D. Kuszewski Award for Outstanding Thesis on Operations-Intelligence Partnership.
In this episode, we discuss conflict and competition, how to create intelligence from the onslaught of data, and structural and process changes to the Intelligence Community (IC).
Highlights from the conversation include:
We have all this data that the IC collects. We spend billions of dollars on it every year, and a lot of it is left on the cutting room floor.
We have a clog in the system that gets worse as the amount of information  keeps increasing and we still have this outdated mechanism of delivery… we can't keep pace with the volume of information that's growing every day. The amount of data is going to very rapidly (probably already has) eclipse the ability of un-augmented humans to keep up with it.
I really think we have to disaggregate that whole system. Move about to a federated sort of network architecture. Push autonomy down to the units at the forward edge of the battle area.
We're not focusing on that competition aspect involving the whole of government to use another buzzword — the Commerce, Treasury, State Departments. Because that information space is where the competition is happening today; and it's not just information — it's manipulation of public awareness and psychology.
Now we have ISIS propagandists, the guys on Twitter that are recruiting or spreading messages, and those guys are targets of kinetic strikes now because they're considered to be combatants in that information space.
One of the reasons, again, where I think we have to rethink this whole structure of the way we do interagency coordination, decision making at the national level, [is] because it's too slow to keep up with the pace of emergent threats today.
I really believe we are living through a revolutionary era and we have to question all the assumptions we've inherited from the past couple hundred years.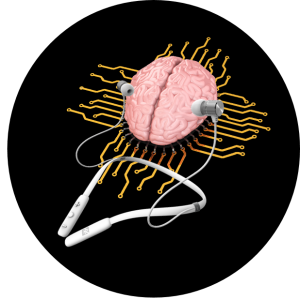 Stay tuned to the Mad Scientist Laboratory as we will be releasing a new podcast every other week with exciting and impactful guests — next up:  Dr. Alexander Kott!
If you enjoyed this podcast, check out the following articles by Zachery Tyson Brown: