Join the U.S. Army's Mad Scientist Initiative on 21 February 2020 as we collaborate with The College of William and Mary's Project on International Peace and Security (PIPS) Program to broaden our aperture on the Operational Environment (OE). Starting at 1330 EST, we will livestream two moderated panels where PIPS Research Fellows discuss the ramifications of their respective research topics on the OE and the changing character of warfare.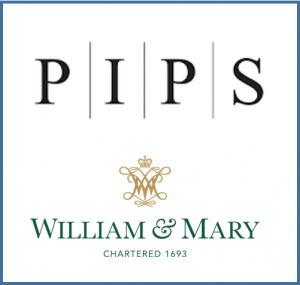 The PIPS Program, co-directed by Drs. Amy Oakes and Dennis Smith, is designed to bridge the gap between the academic and foreign policy communities in the area of undergraduate education. PIPS Research Fellows identify emerging international security issues and develop original policy recommendations to address those challenges.
This livestream event is open to all, on any device, anywhere (but is best streamed via a commercial, non-DoD network) — join us at: www.tradoc.army.mil/watch on 21 February 2020 and engage in the discussion by submitting your questions and comments via this site's moderated interactive chat room. Or watch it here…
You can also follow along on Twitter @ArmyMadSci. For more information, click here!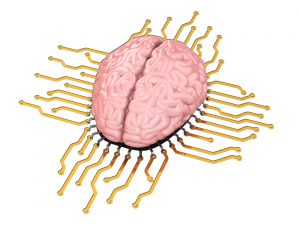 Event Agenda:
1330-1340 Welcome and Opening Remarks: Thomas Greco, G-2, U.S. Army Training and Doctrine Command

1340-1425 Panel 1: Development and Security Implications of Cutting-Edge Technologies
Ian Sullivan, Panel Moderator and Assistant Deputy Chief of Staff, G-2, ISR and Futures, U.S. Army Training and Doctrine Command
Clara Waterman, Class of 2020, Major: Government; Minor: Arabic
Research Thesis: The DoD's current approaches to data collecting, cleaning, and sharing is impeding its ability to achieve its artificial intelligence goals.
Caroline Duckworth, Class of 2021, Major: International Relations; Minor: Data Science
Research Thesis: As biotechnology innovation accelerates globally, asymmetric ethical regulations between countries could put the United States at a disadvantage.
Megan Hogan, Class of 2021, Majors: International Relations, Economics
Research Thesis: The underlying cost-benefit analysis associated with the U.S. developing and maintaining Deepfake technologies as a capability to deter, deny, or defeat any adversary that seeks to harm U.S. national interests.
1425-1440 Break
1440-1525 Panel 2: Geopolitical Strategy of Authoritarian Regimes and Near-Peer Competitors Utilizing Technology
Marie Murphy, Moderator, Class of 2020, Major: International Relations; Minor: Arabic, Proclaimed Mad Scientist and Academic Outreach Coordinator
Katherine Armstrong, Class of 2020, Majors: International Relations, Sociology
Research Thesis: Regimes are increasingly reaching over their borders to track, hack, blackmail, and assassinate emigrants using a technologically based and facilitated repertoire. Authoritarian states are beginning to use these capabilities, developed for use against co-ethnics and co-nationals, to target extraterritorial actors who are more central to U.S. security.
Lincoln Zaleski, Class of 2020, Major: International Relations; Minor: Arabic
Research Thesis: Technology-enabled disinformation campaigns threaten liberal democratic society by targeting exploitable population-based vulnerabilities inherent to the democratic system.
Michaela Flemming, Class of 2020, Majors: Government, Economics
Research Thesis: China's strategic export of its surveillance state will improve Chinese intelligence, creating stronger but more dependent allies for China, while contributing to democratic backsliding worldwide.
1525-1530 Concluding Remarks: Lee Grubbs, Director, Mad Scientist Initiative and ACE Chief, G-2, U.S. Army Training and Doctrine Command
The purpose of this event is to continue to explore the technological and geopolitical trends that disrupt the OE and to obtain a diversity of opinions regarding the changing character of warfare. You too can help Mad Scientist expand the U.S. Army's understanding of the OE — join the 650 others who have already done so and take a few minutes to complete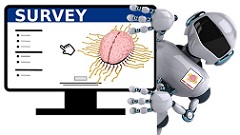 our short, on-line Global Perspectives Survey. Check out our initial findings here and stay tuned to future blog posts on the Mad Scientist Laboratory to learn what further insights we will have gleaned from this survey about OE trends, challenges, technologies, and disruptors.
Don't forget to enter The Operational Environment in 2035 Mad Scientist Writing Contest and share your unique insights on the future of warfighting — click here to learn more (submission deadline is 1 March 2020!)