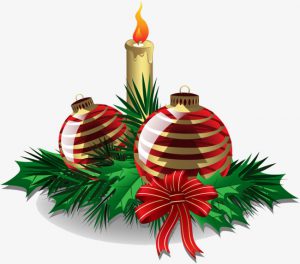 Editor's Note: Mad Scientist Laboratory is pleased to provide for your holiday reading pleasure our Anthology of the "best of" blog posts from 2018! This Anthology enables you to re-visit our futures oriented assessments, including ideas about the Operational Environment, technology trends, innovation, and our conference findings. Each article includes a wealth of links to interesting content, including Mad Scientist videos, podcasts, conference proceedings, and presentations.
And if you have not already done so, please consider subscribing to our blog site to stay abreast of upcoming Mad Scientist Conferences, on-line events, and writing exercises in 2019 by receiving it automatically in your email inbox twice weekly —  go to "SUBSCRIBE" on the right-hand side of your screen (or scroll down to the bottom if viewing the site on your PED), enter your commercial email address (i.e., non-DoD) in the "Email Address" text box, then
select the "Confirm Follow" blue button in the subsequent email you receive. In doing so, you'll stay connected with all things Mad Scientist!
Mad Scientist Laboratory wishes all of our readers the Happiest of Holiday Seasons!